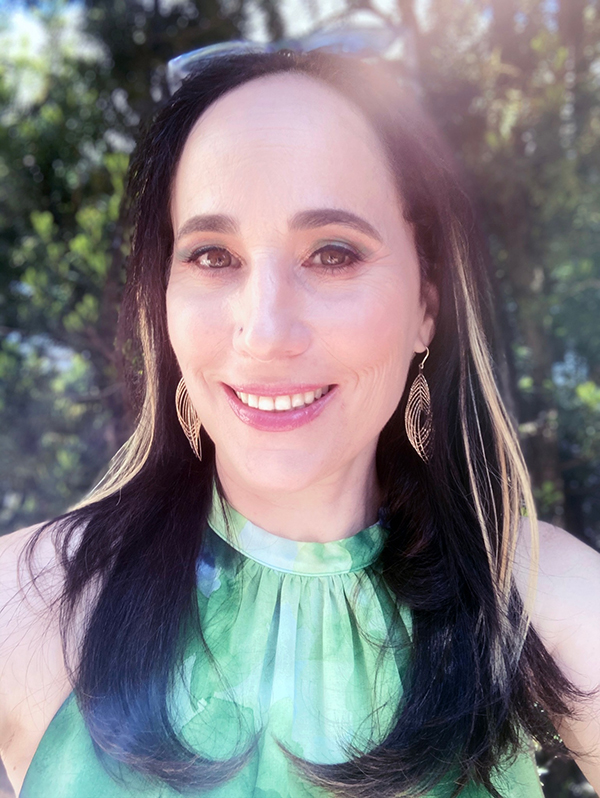 karinadesign
UX / UI designer
LowerMyFootprint
An innovative app and responsive website designed to empower

individuals in their journey towards reducing their carbon footprint.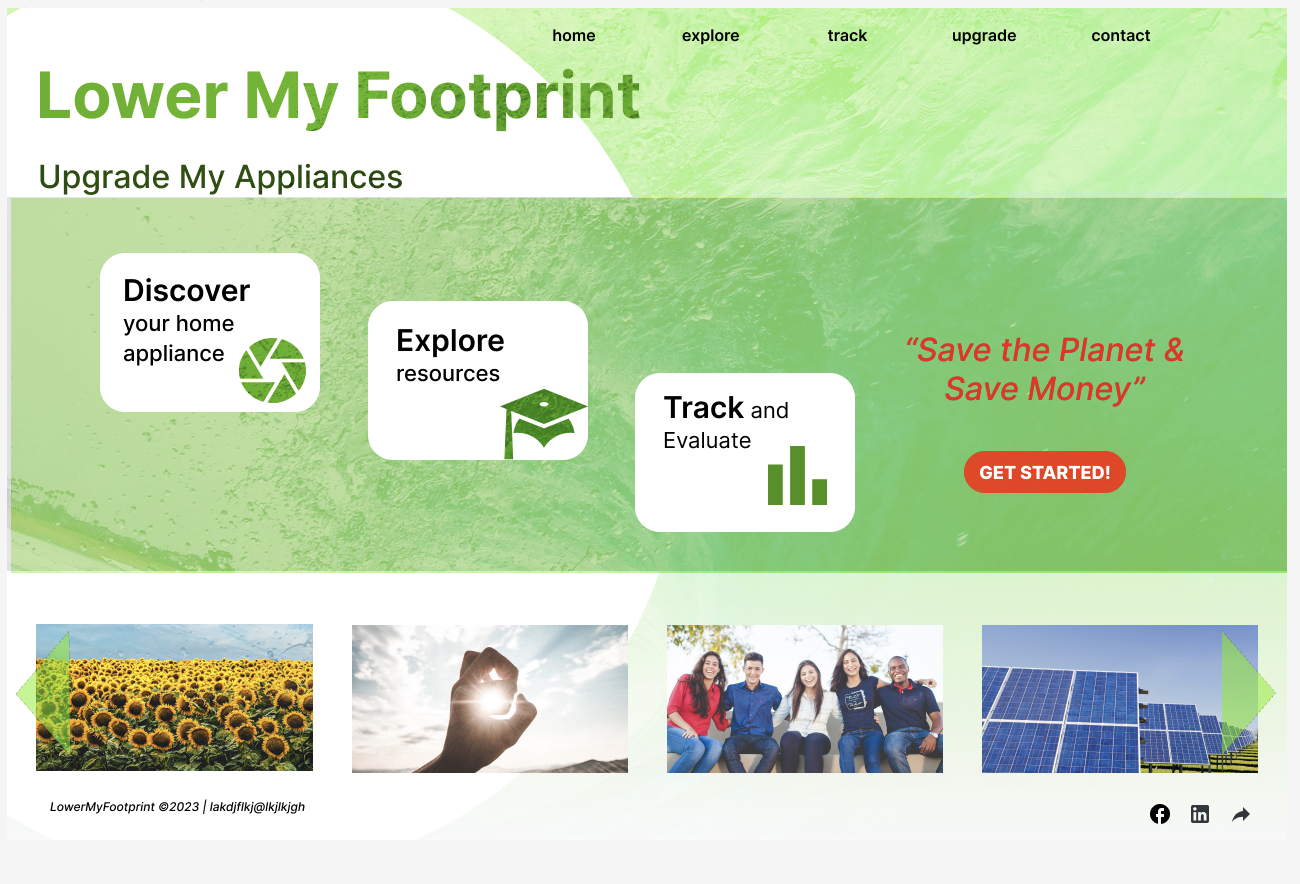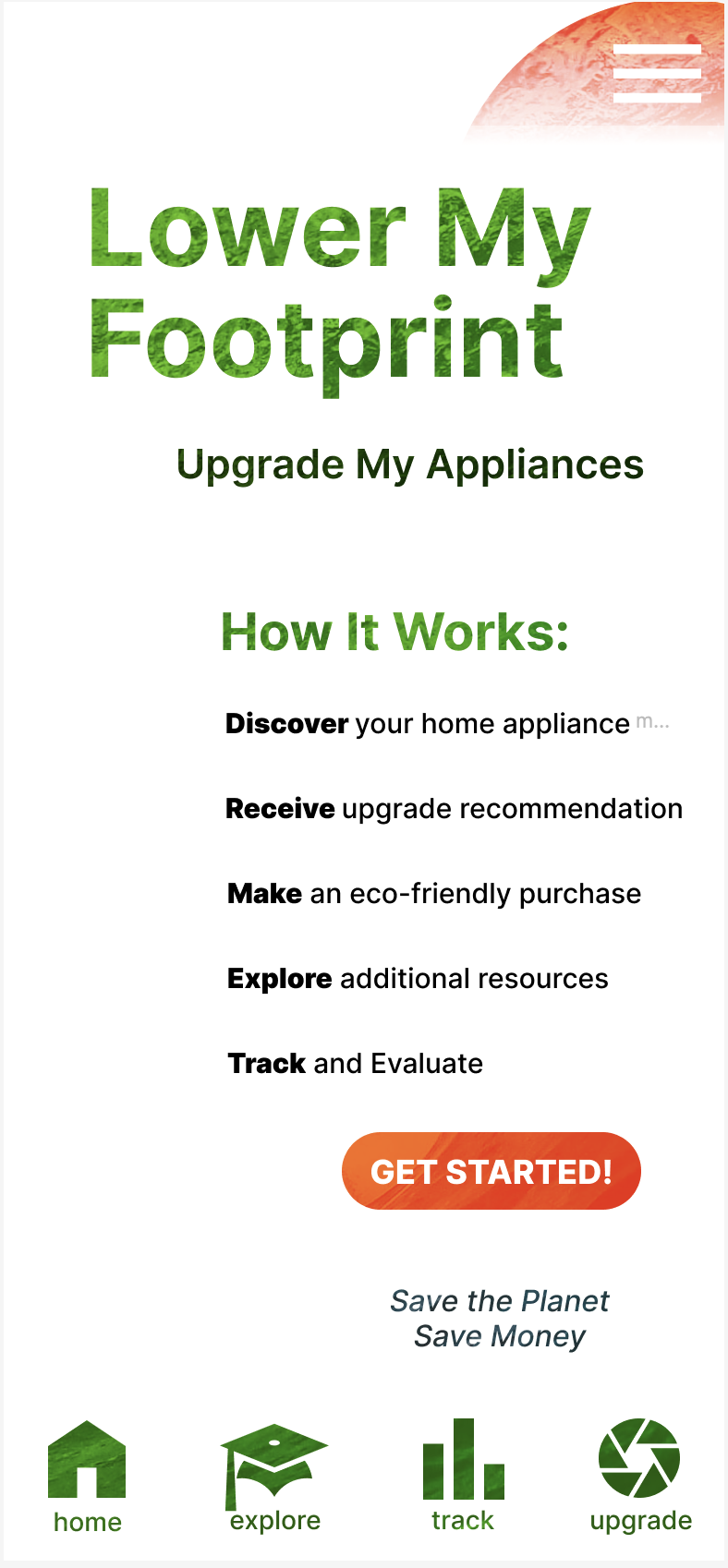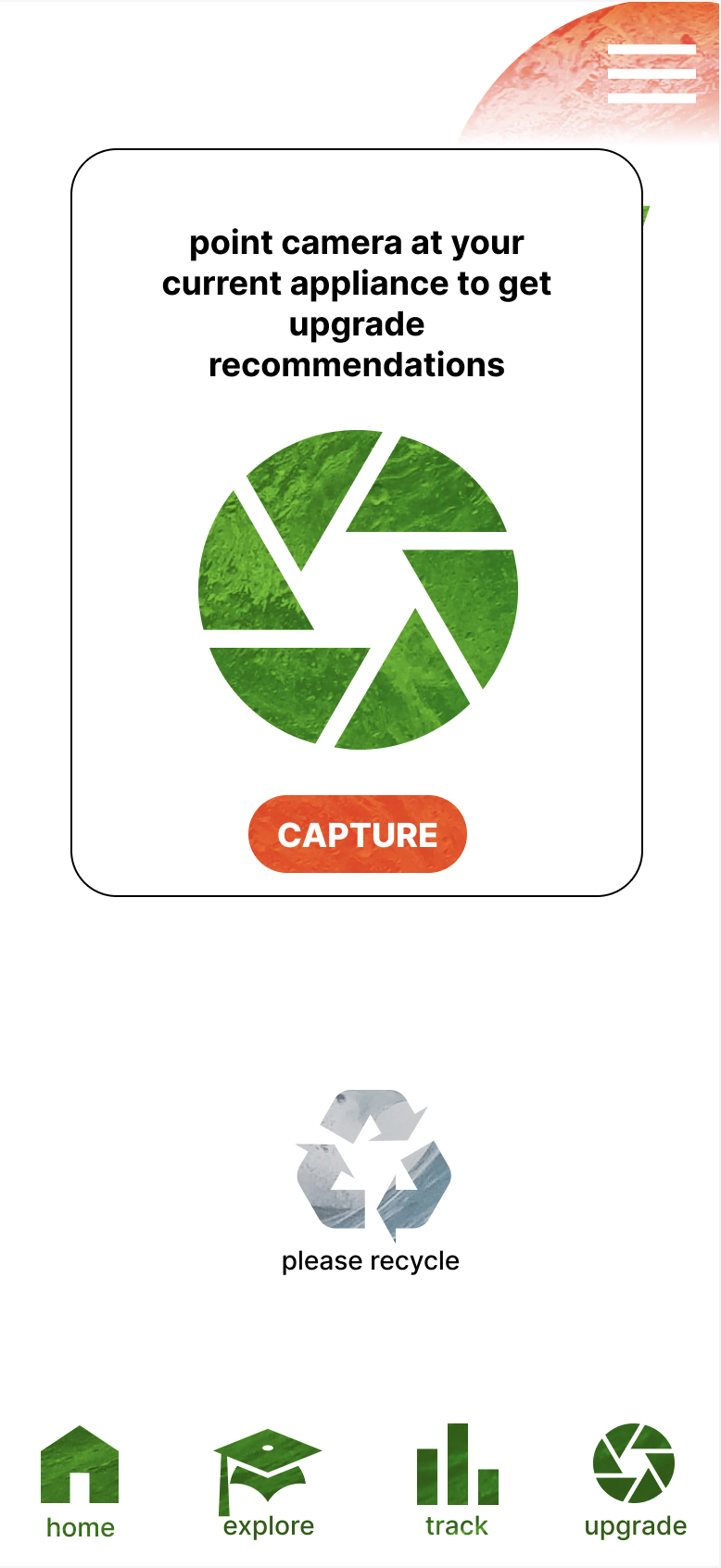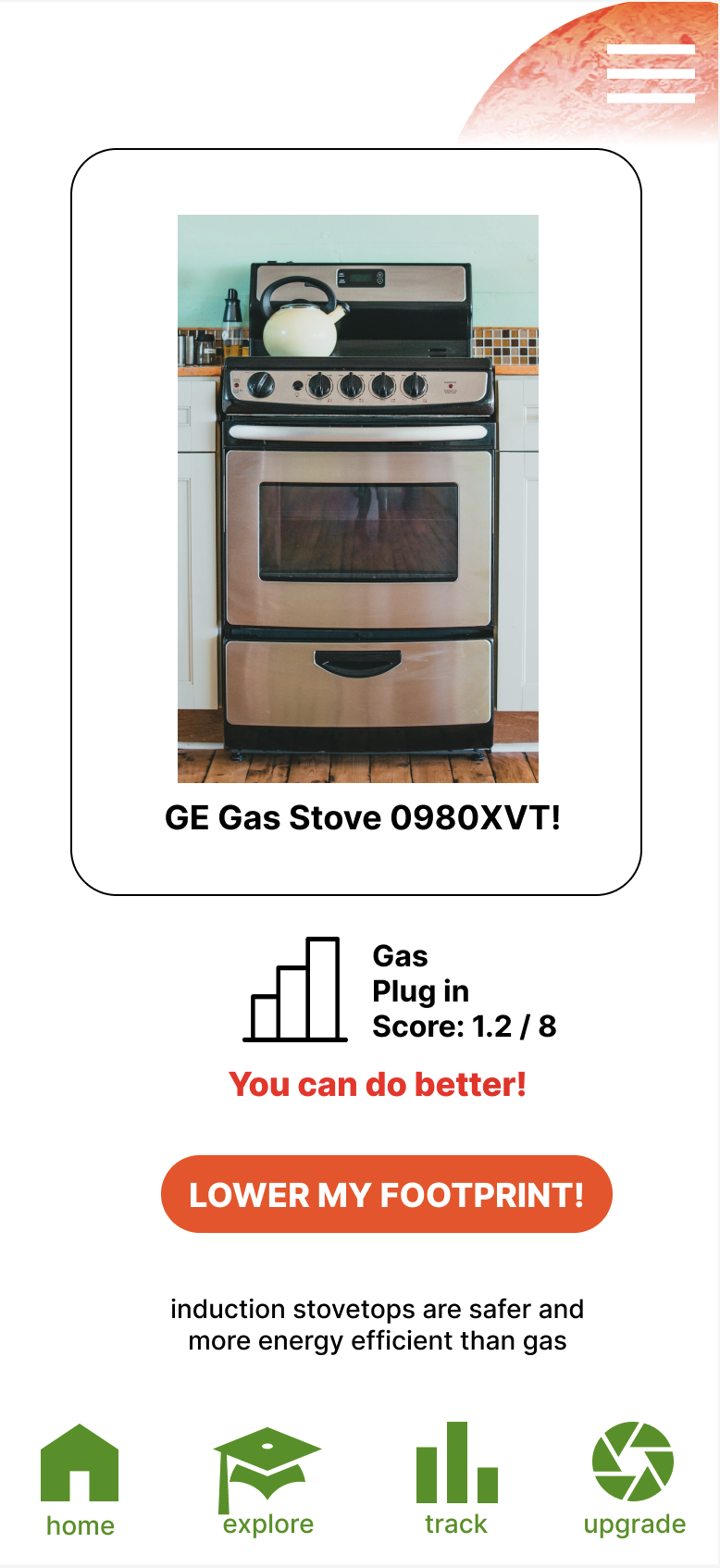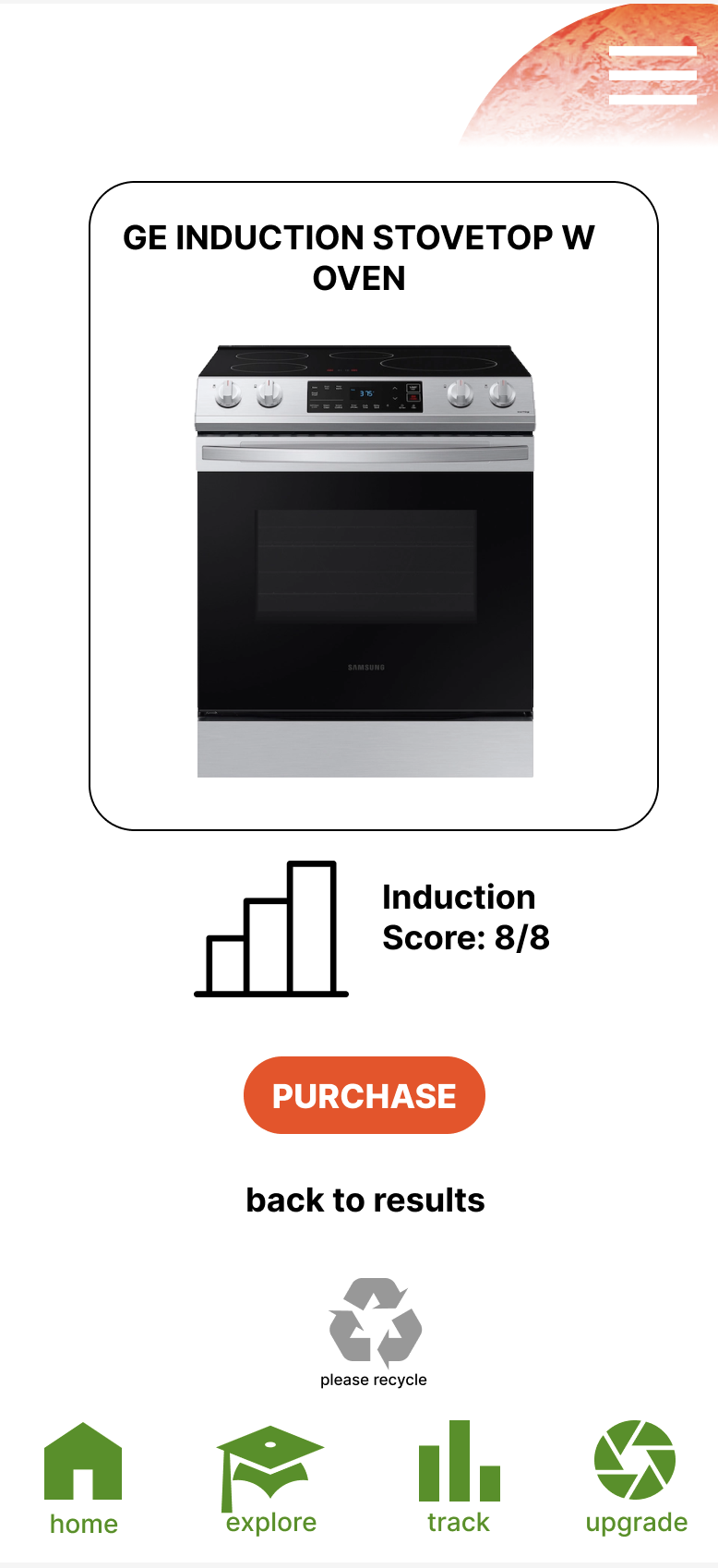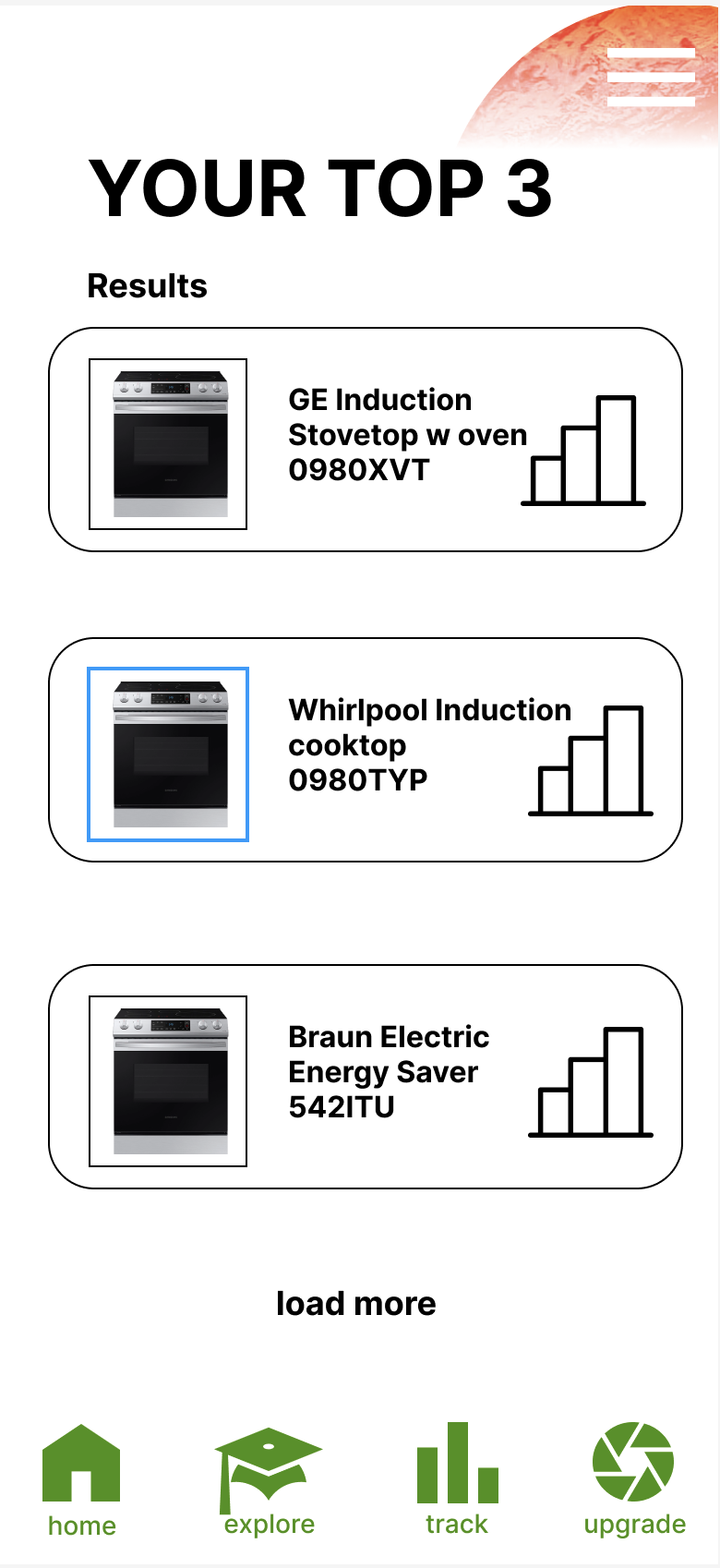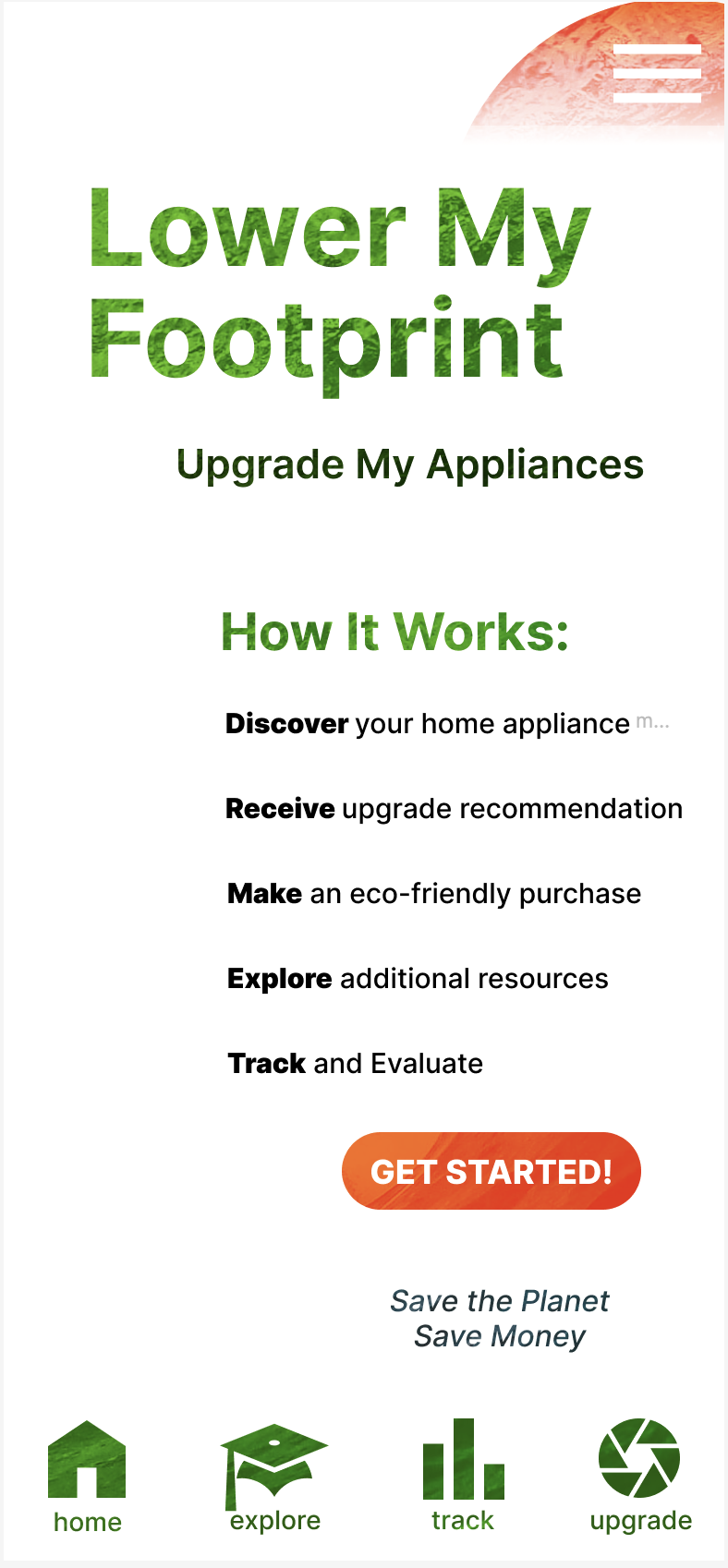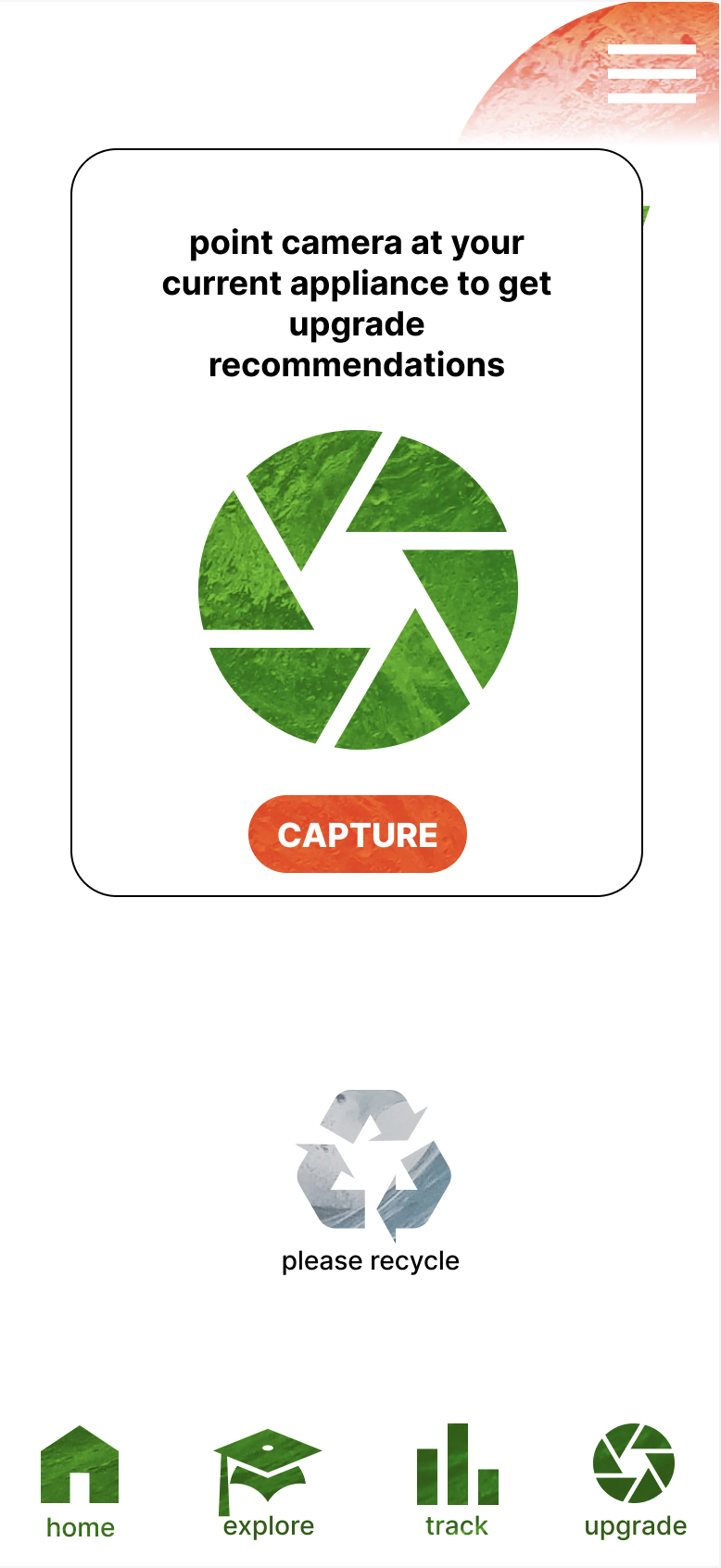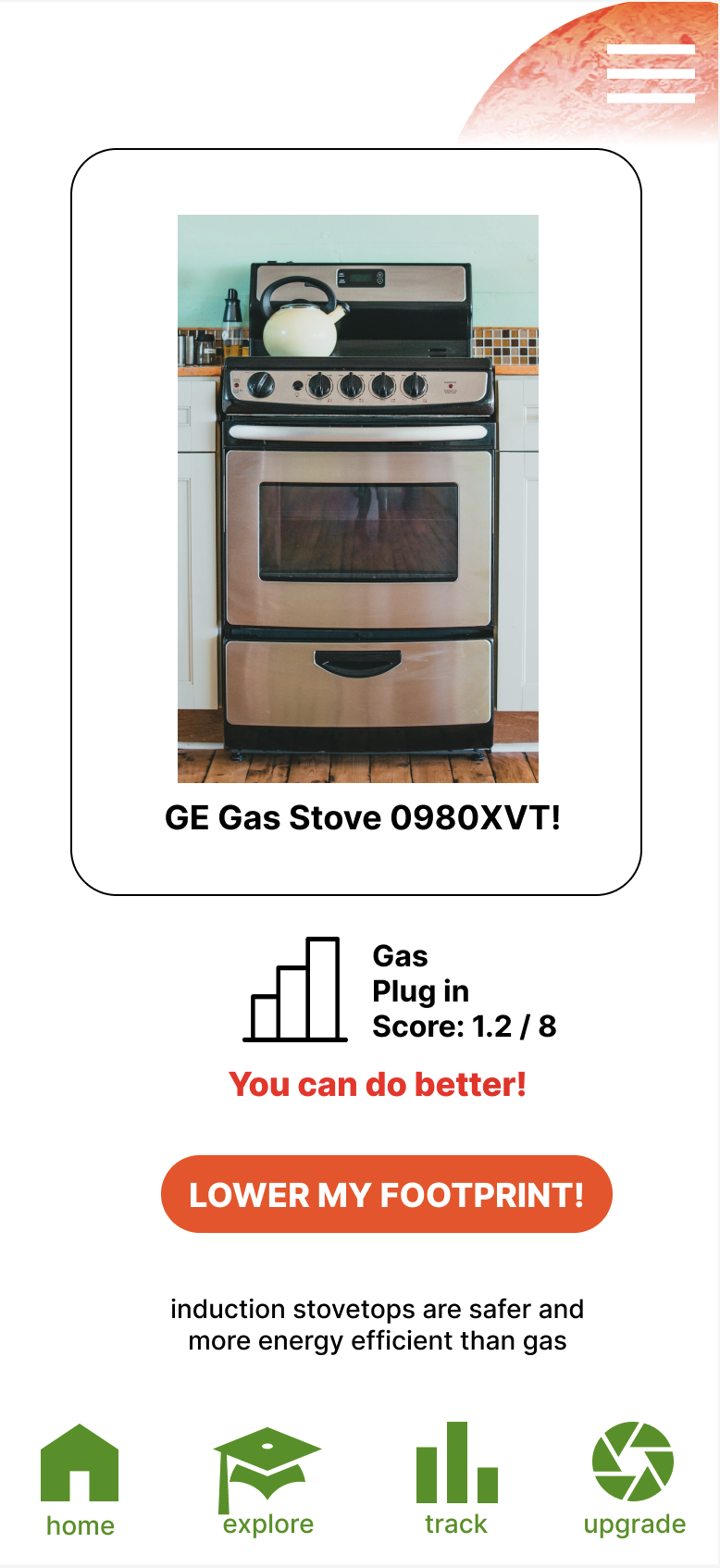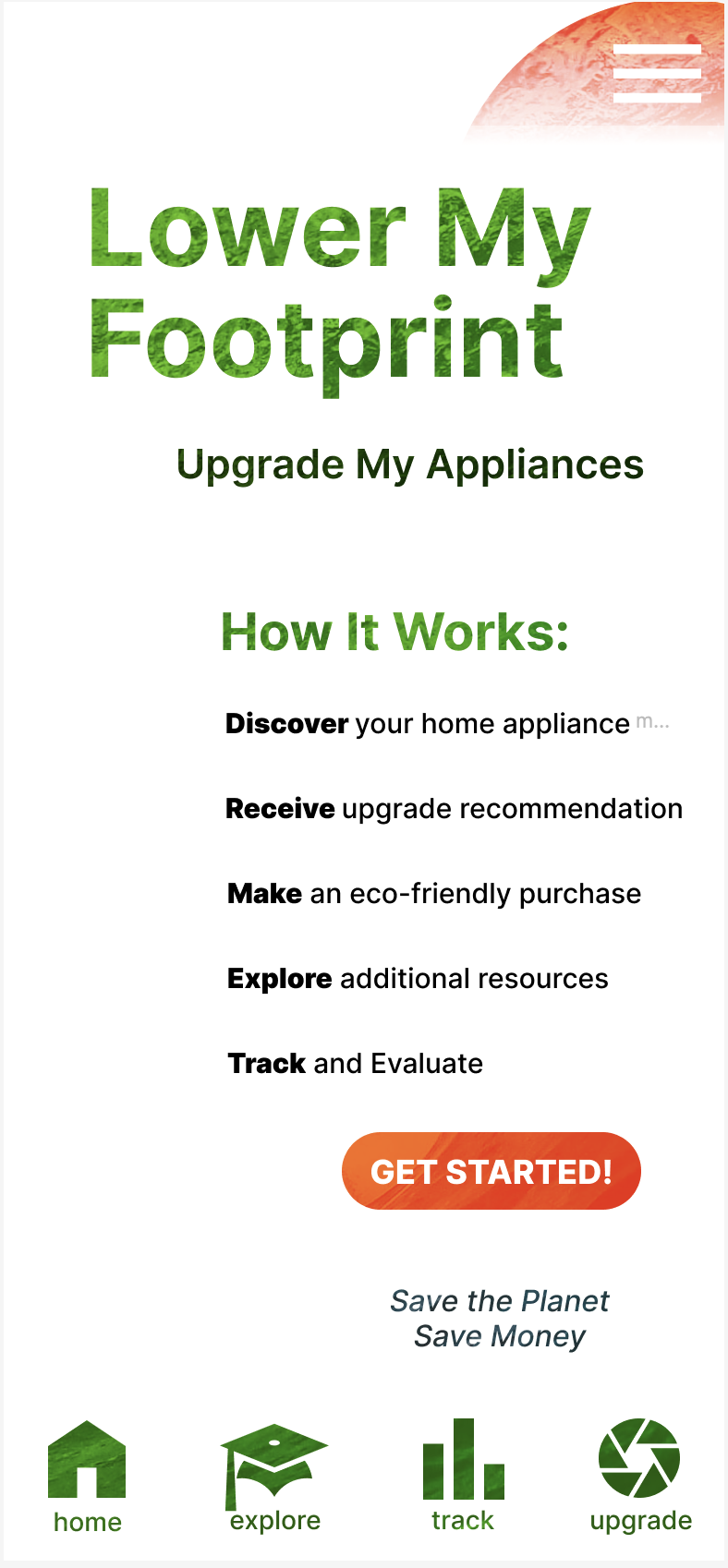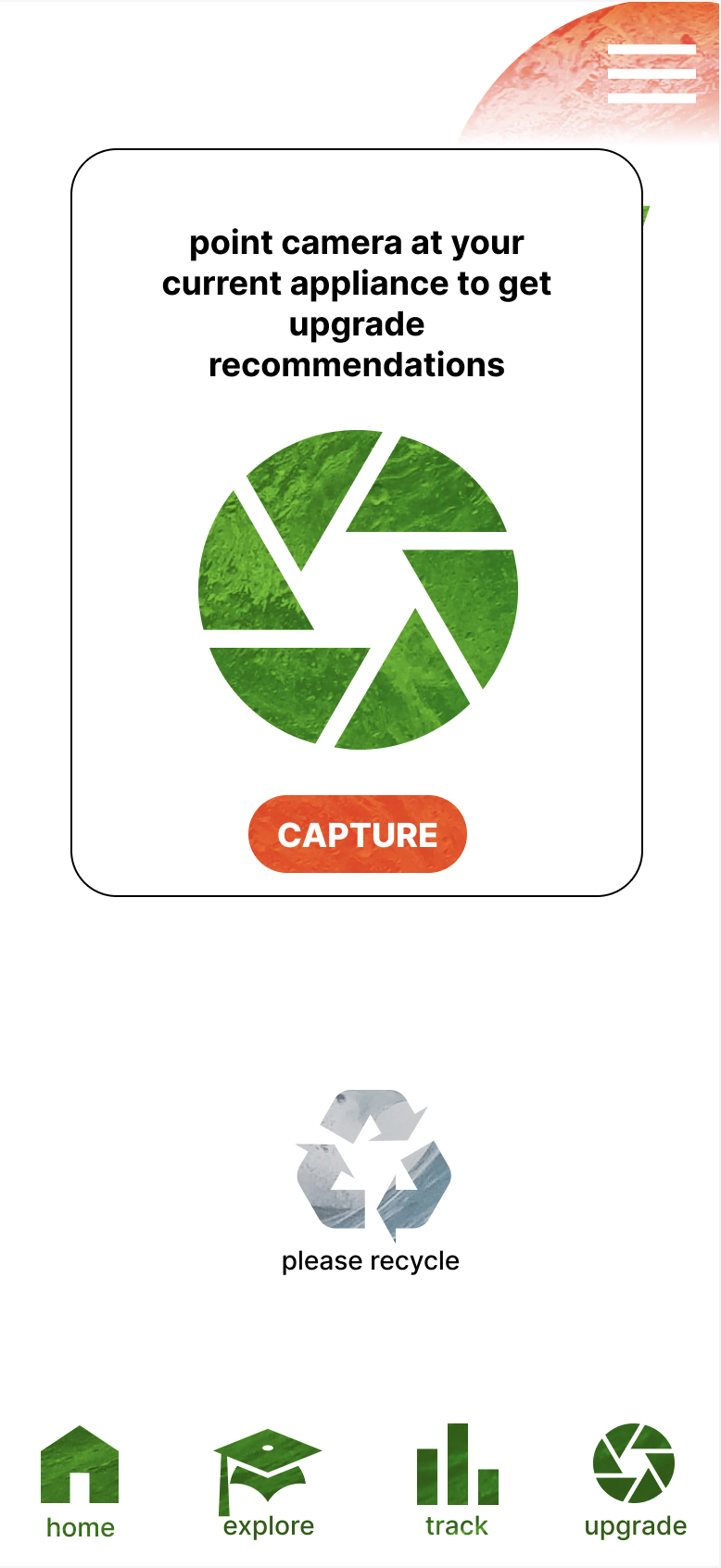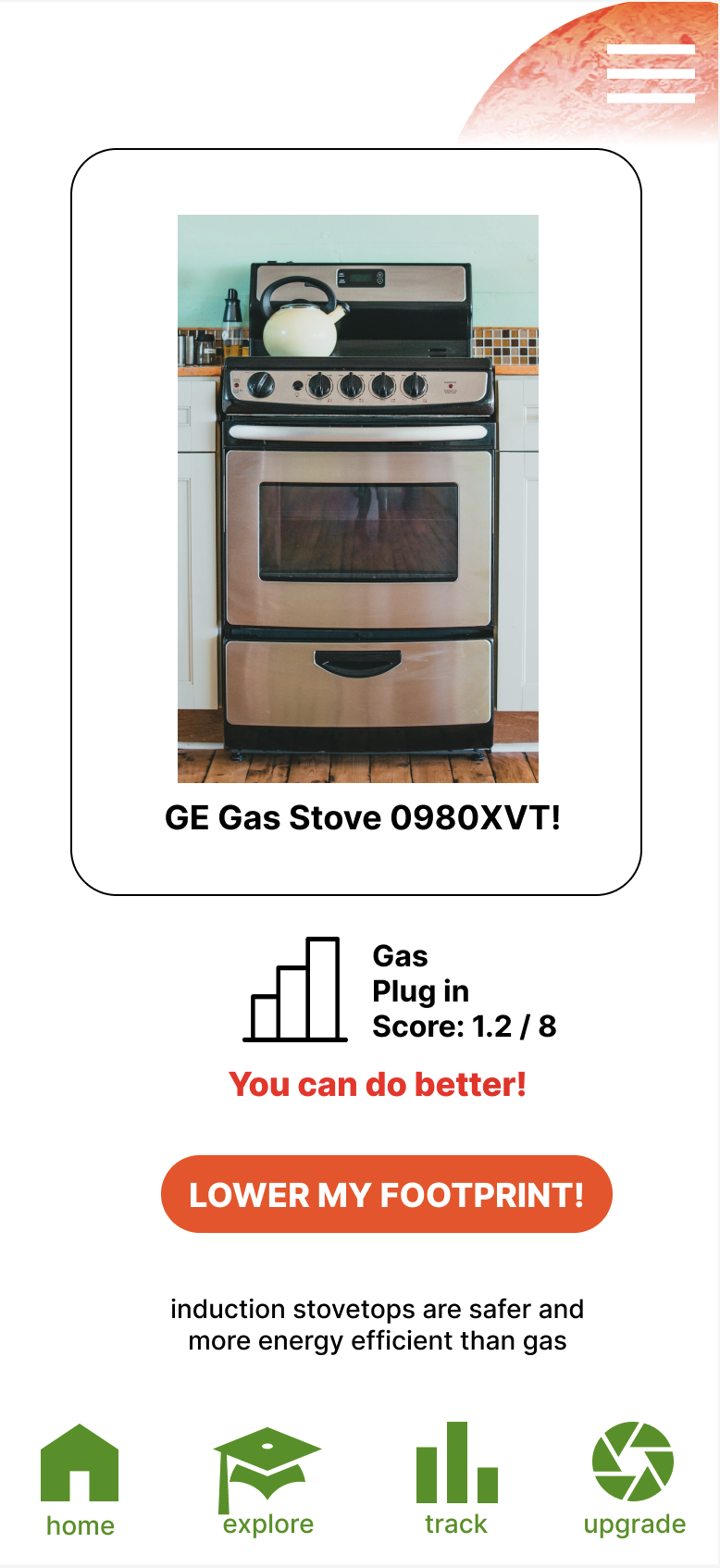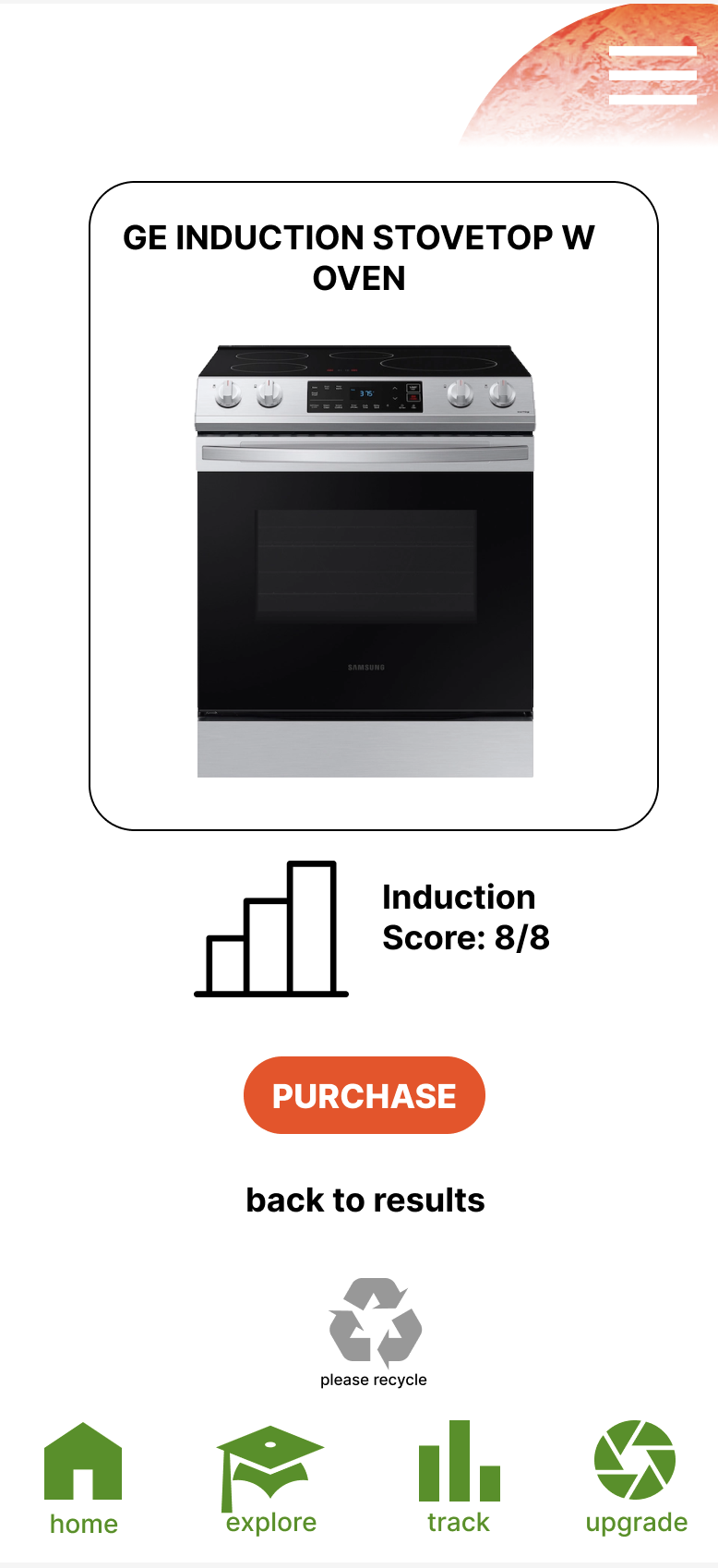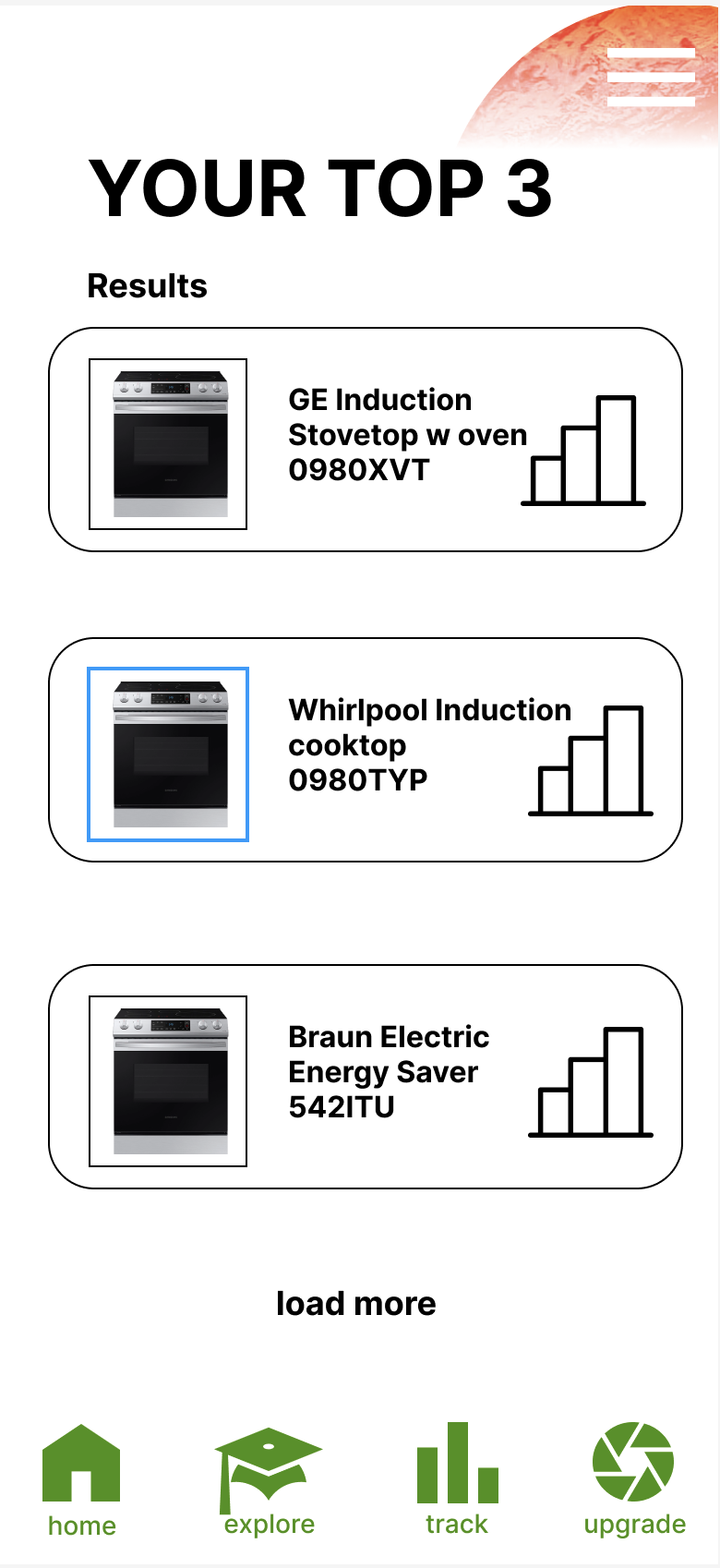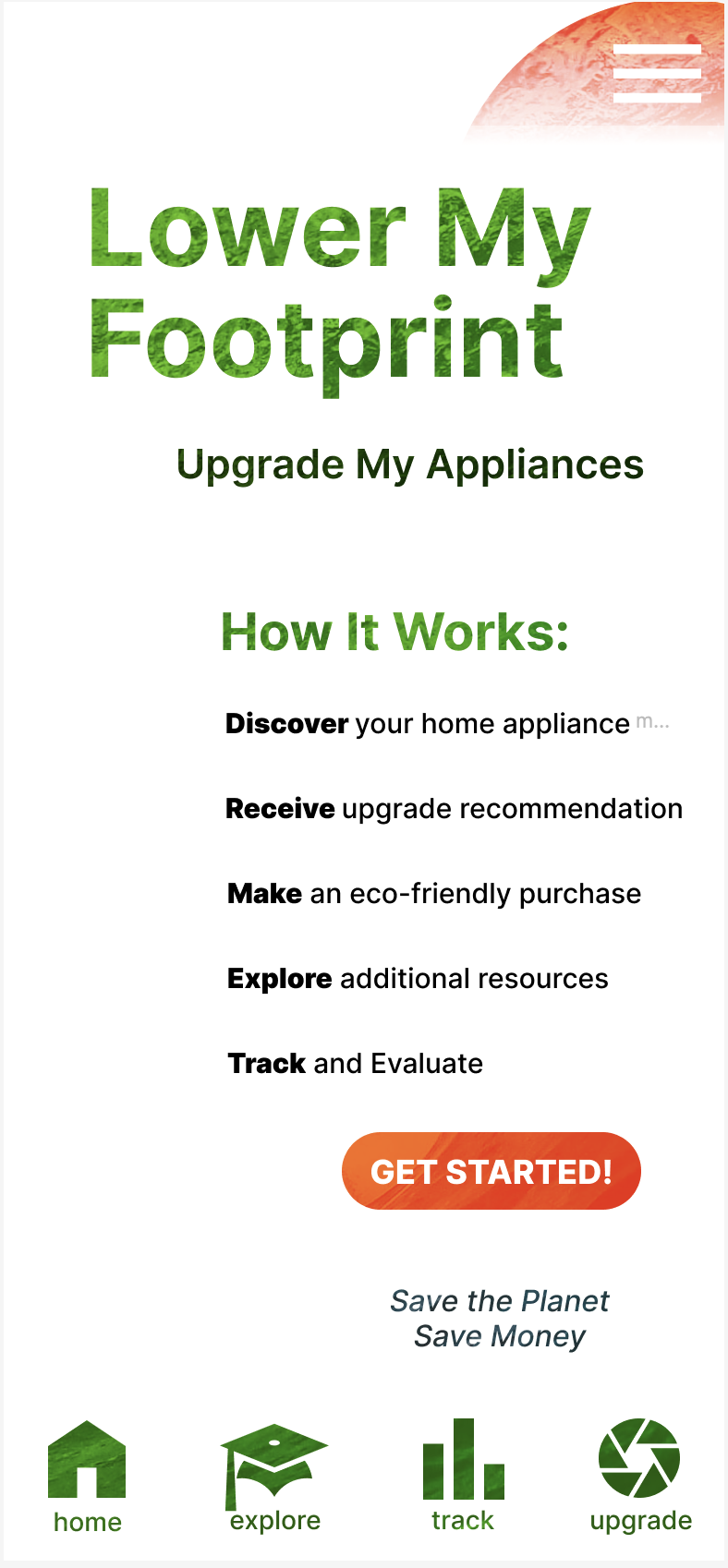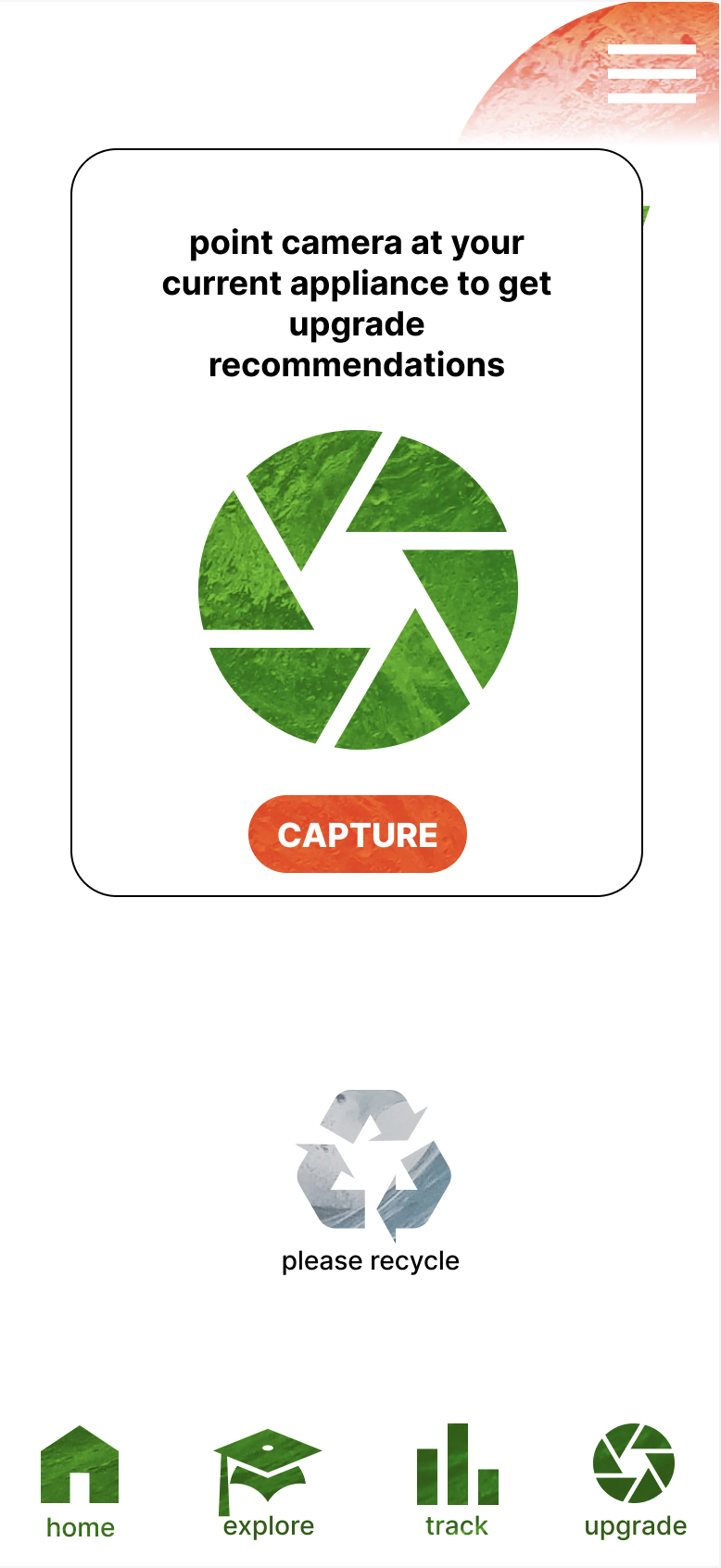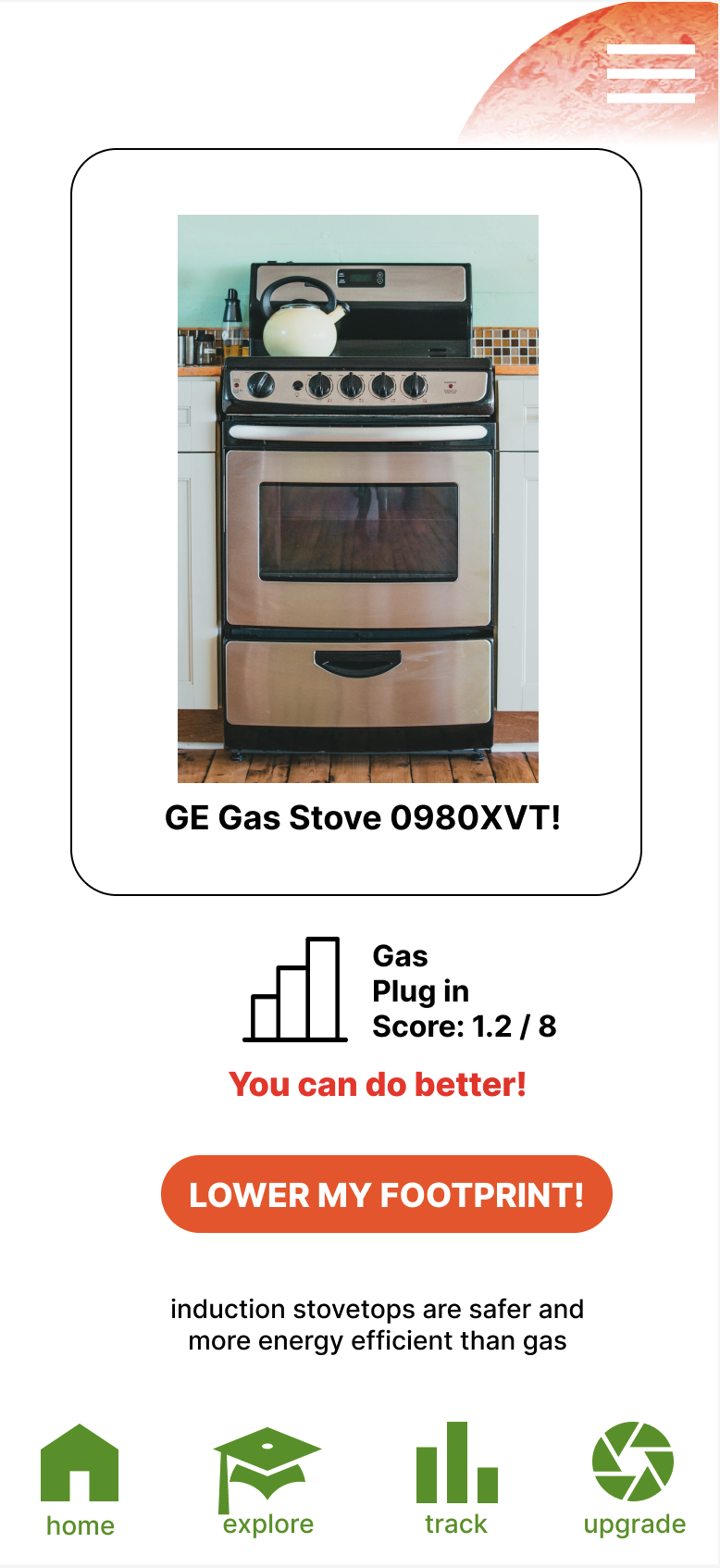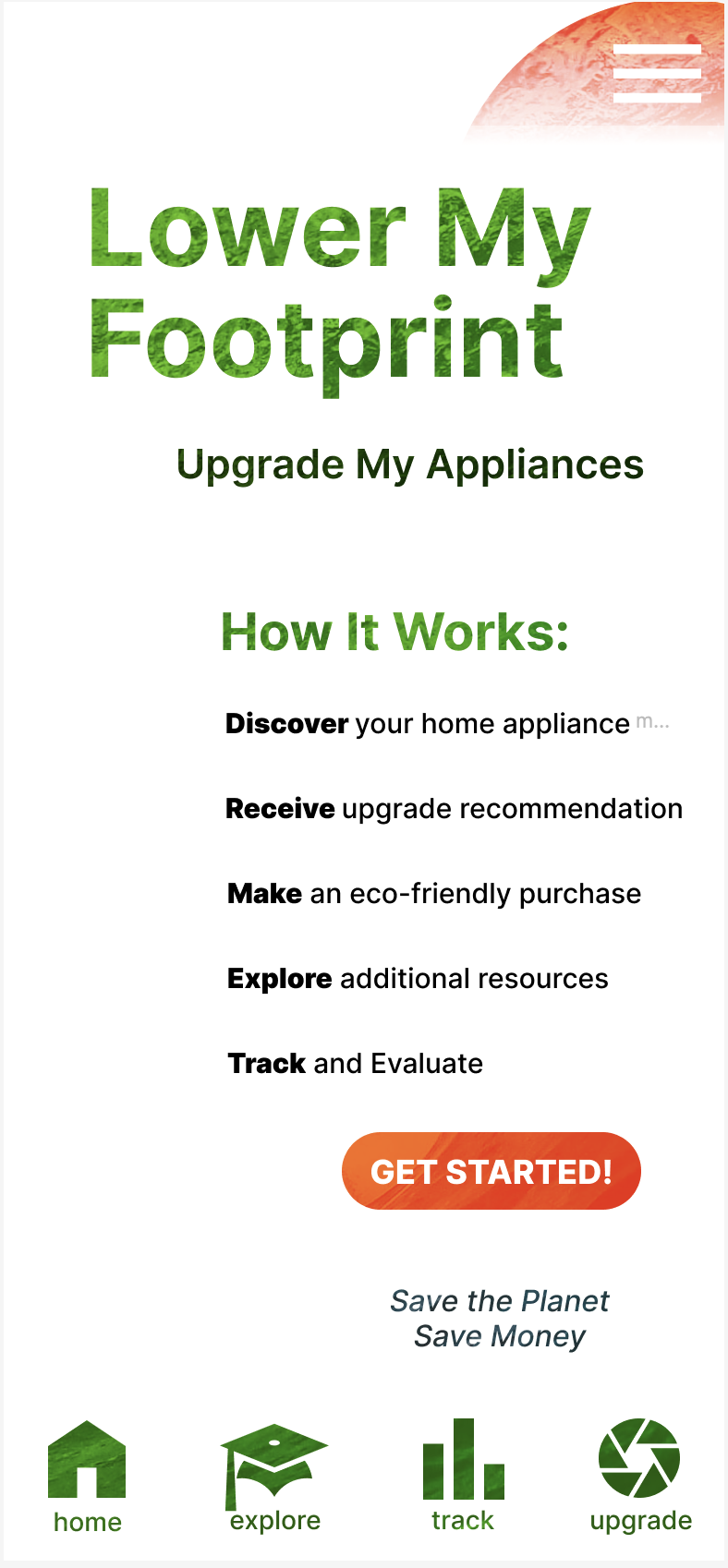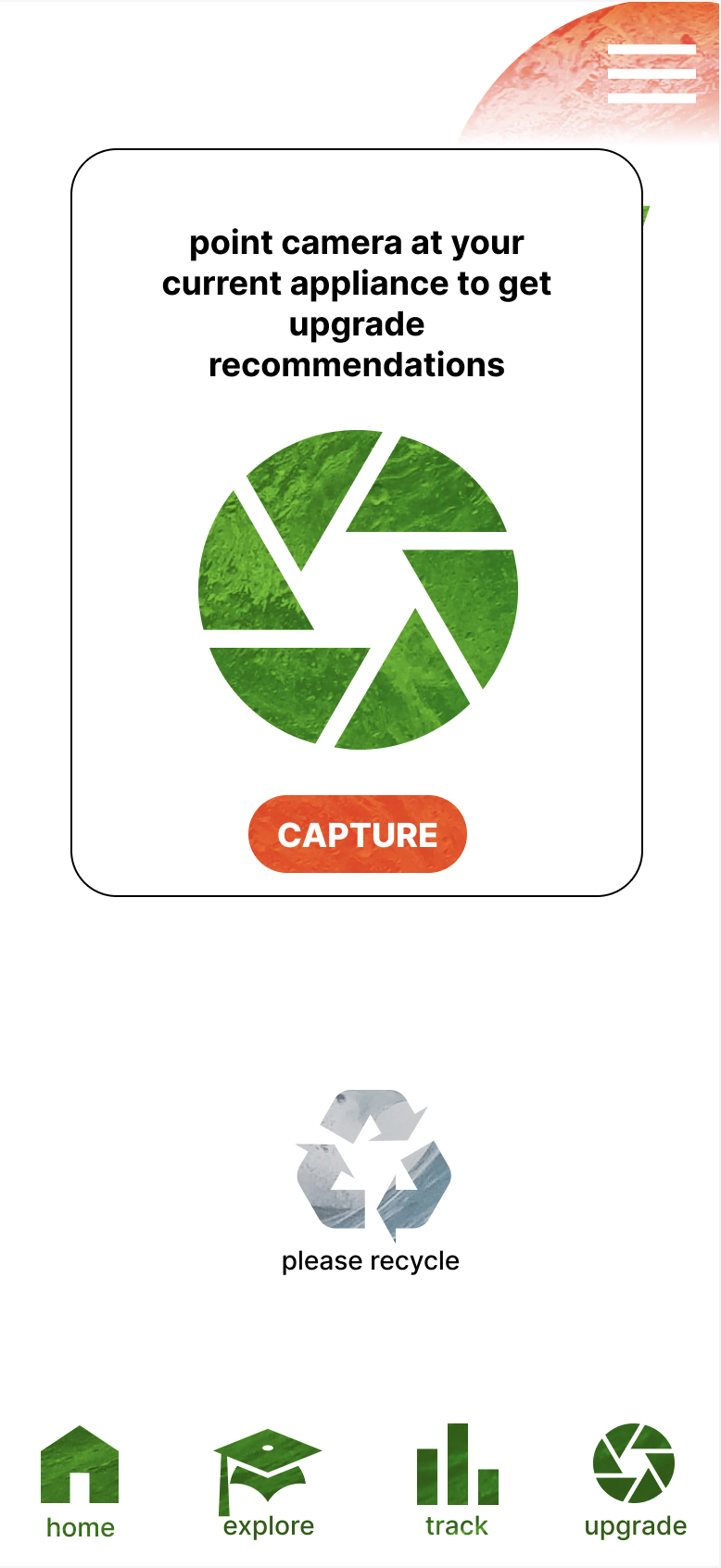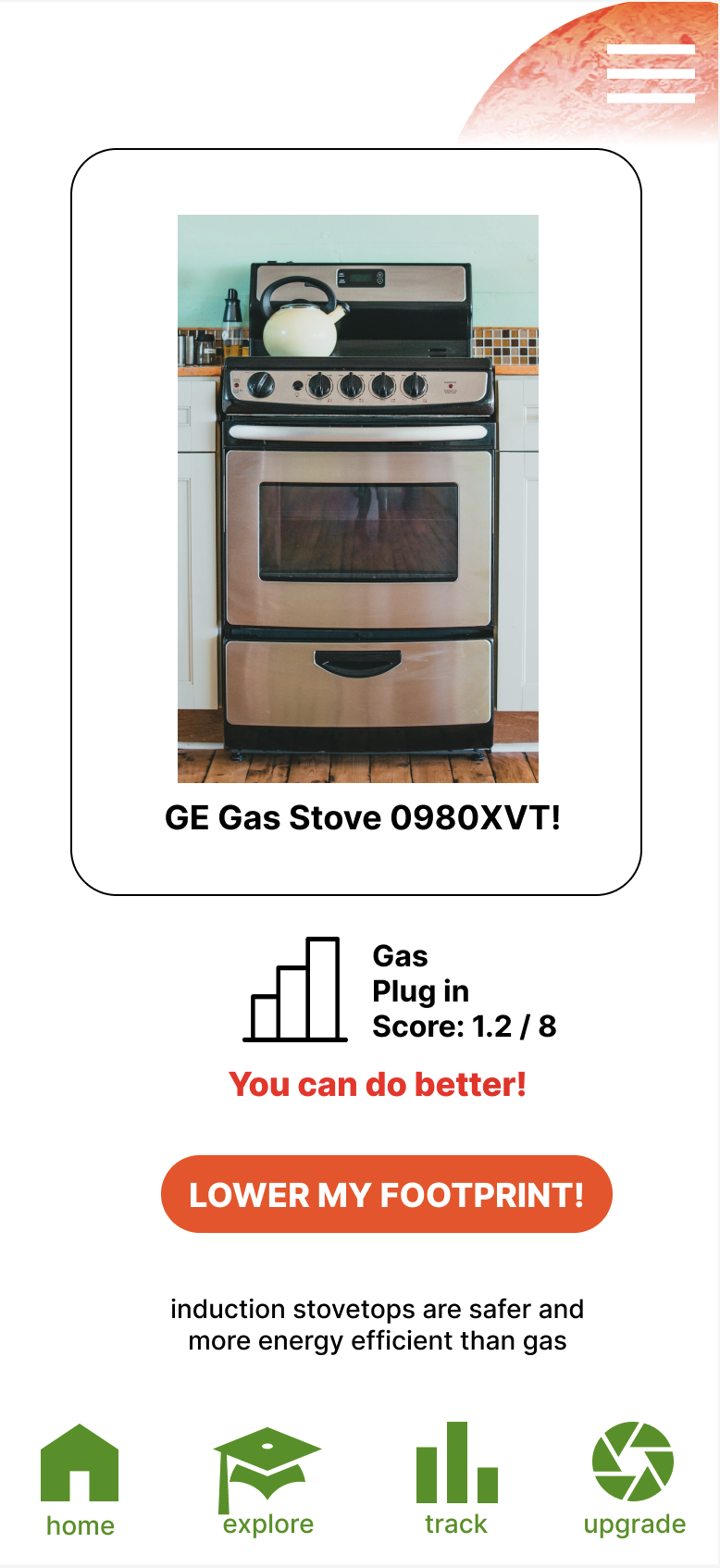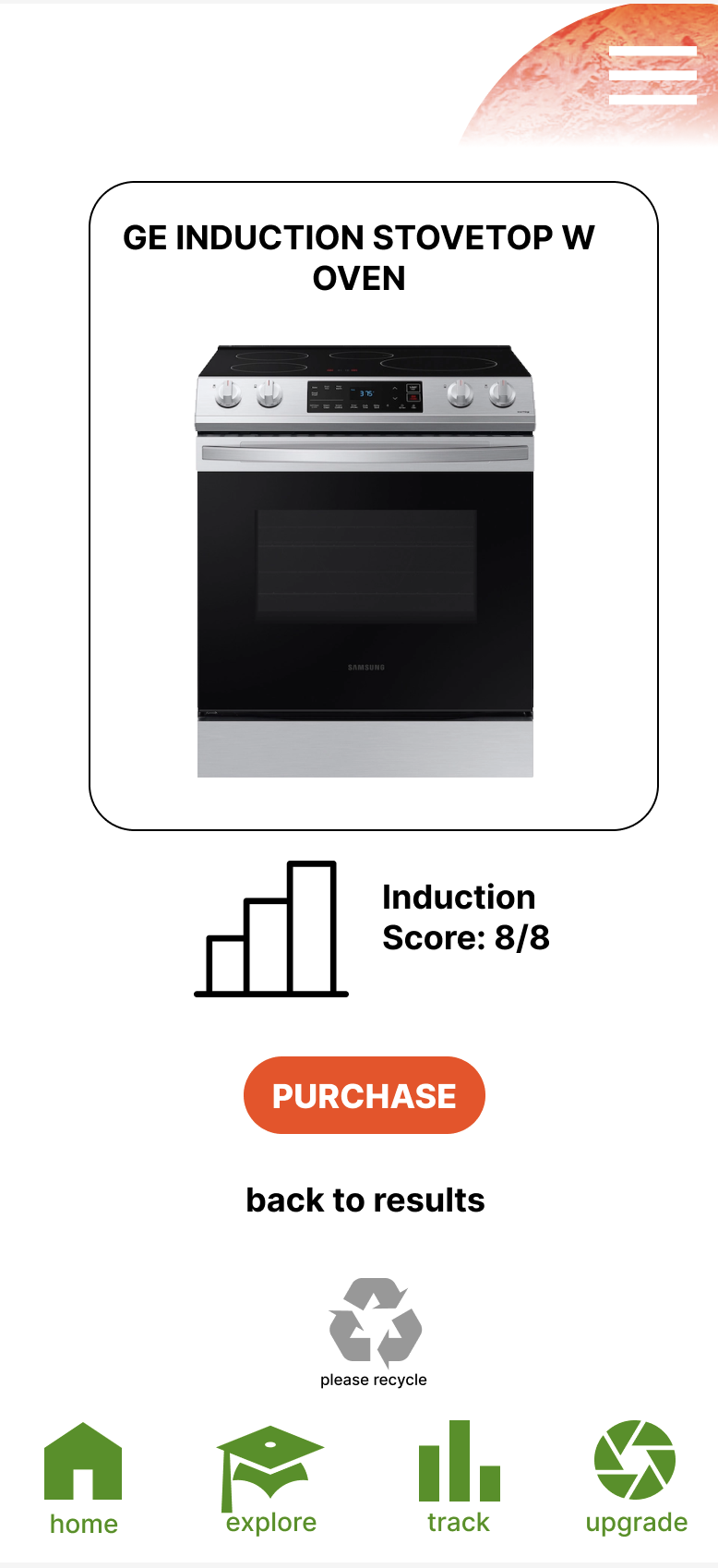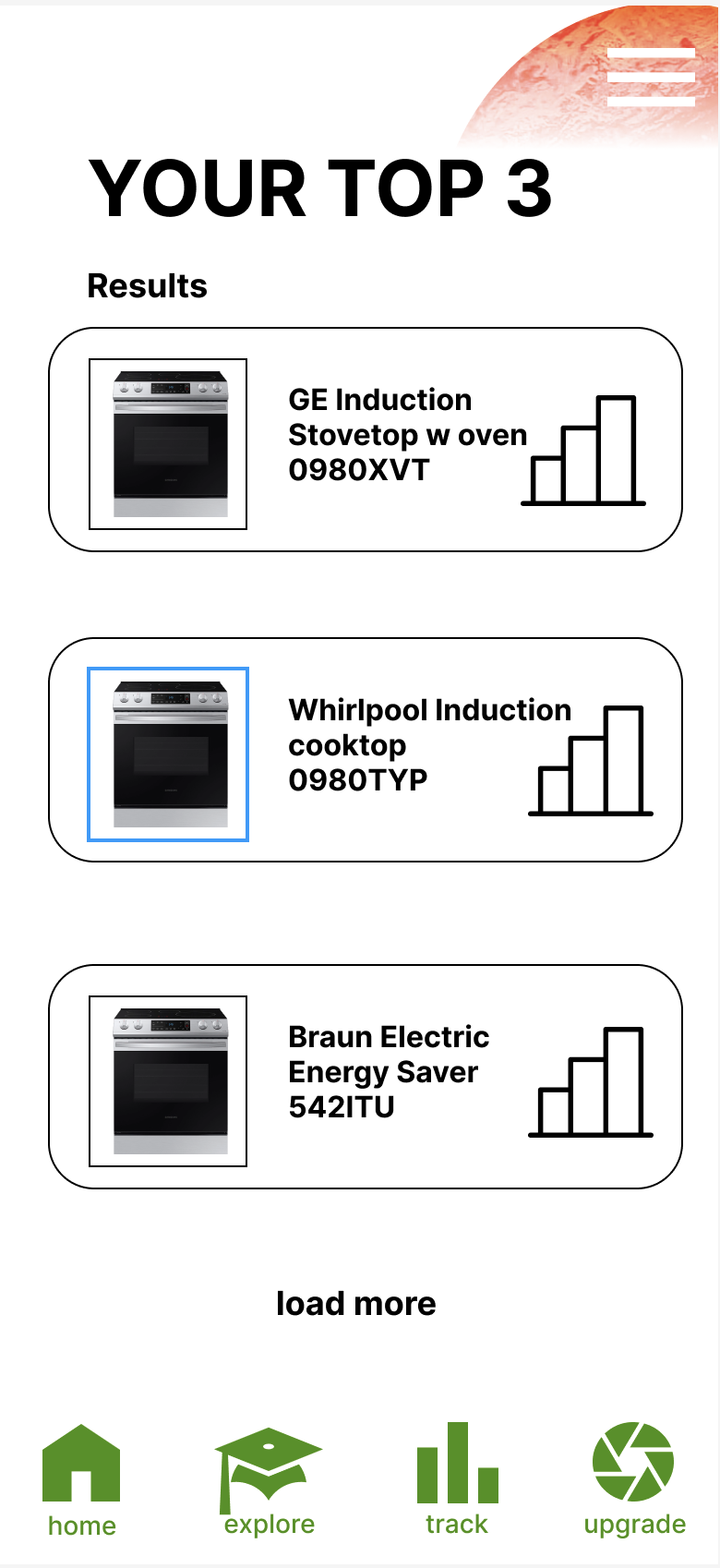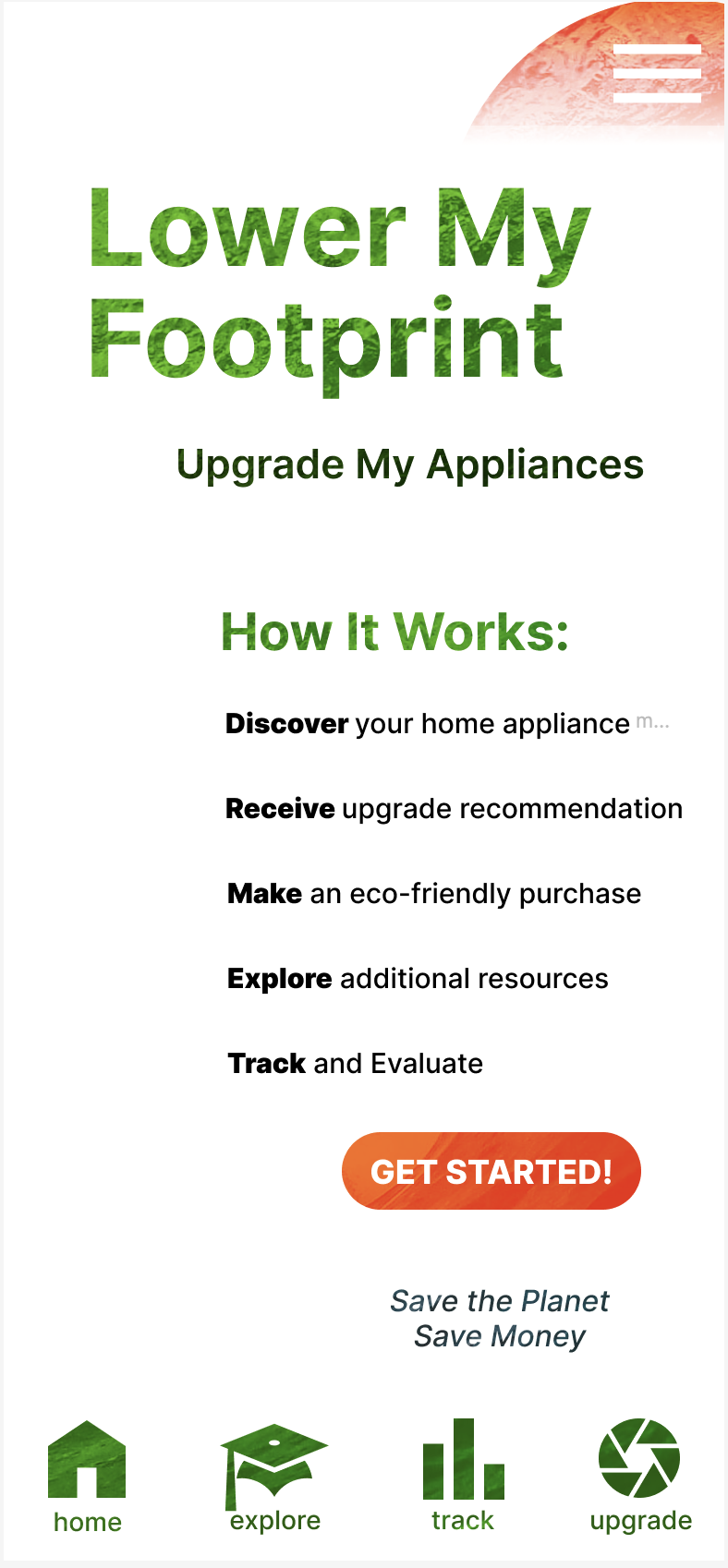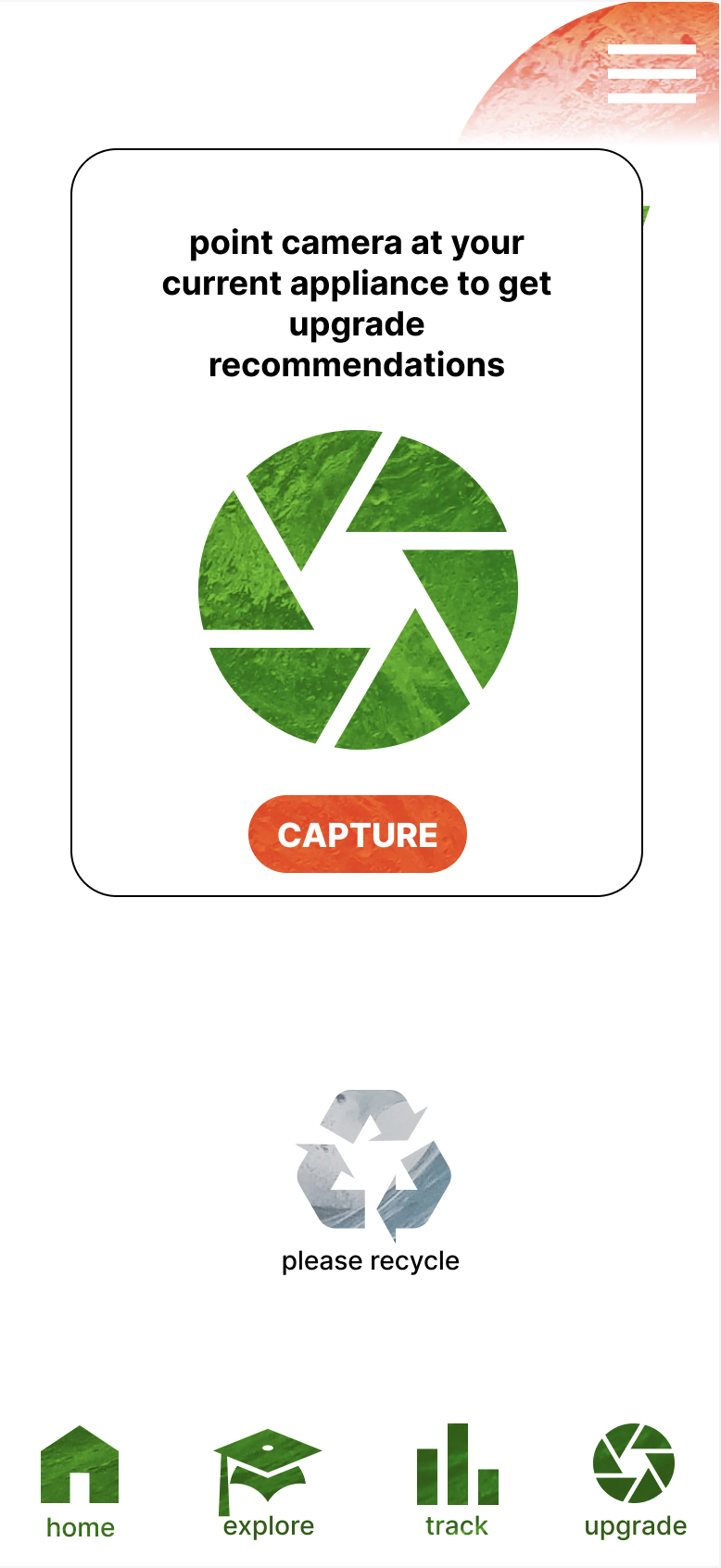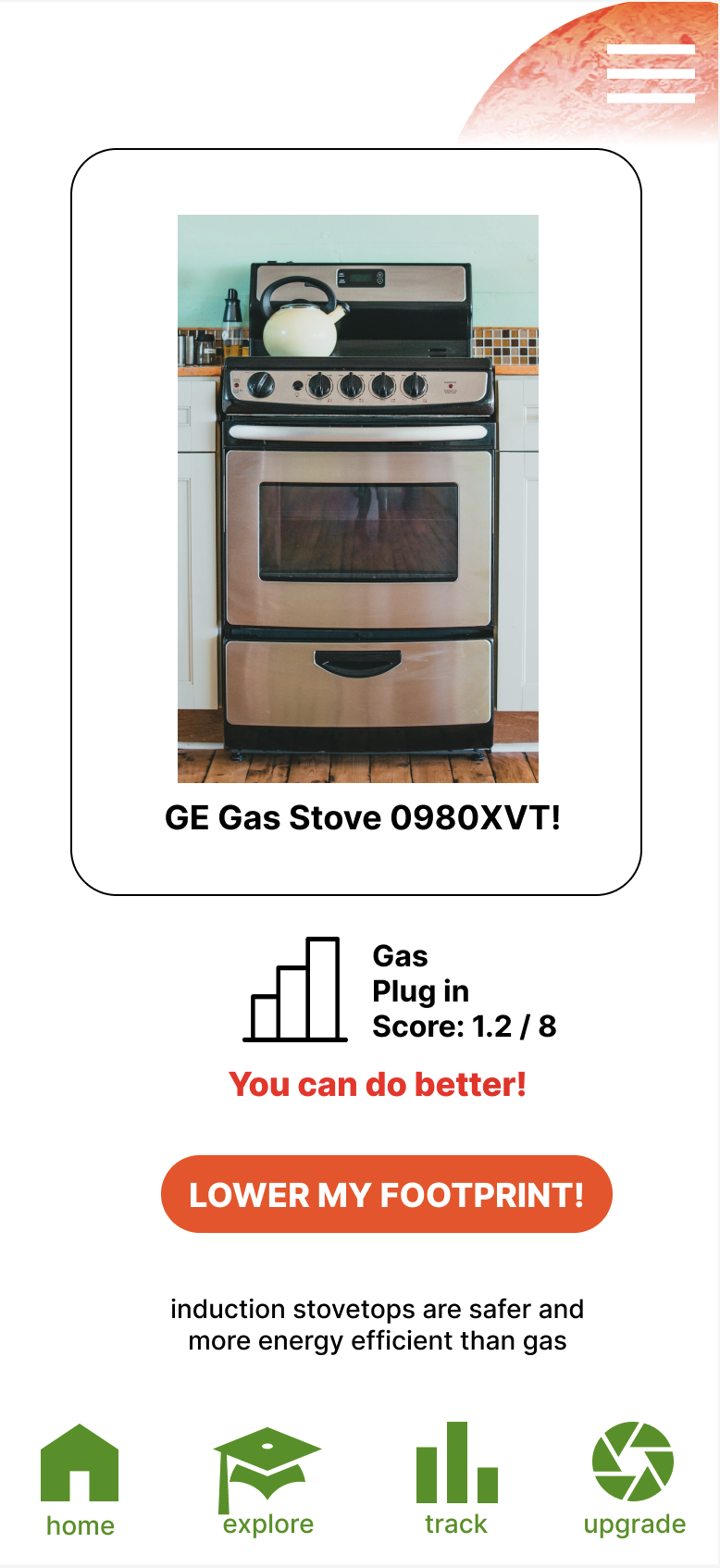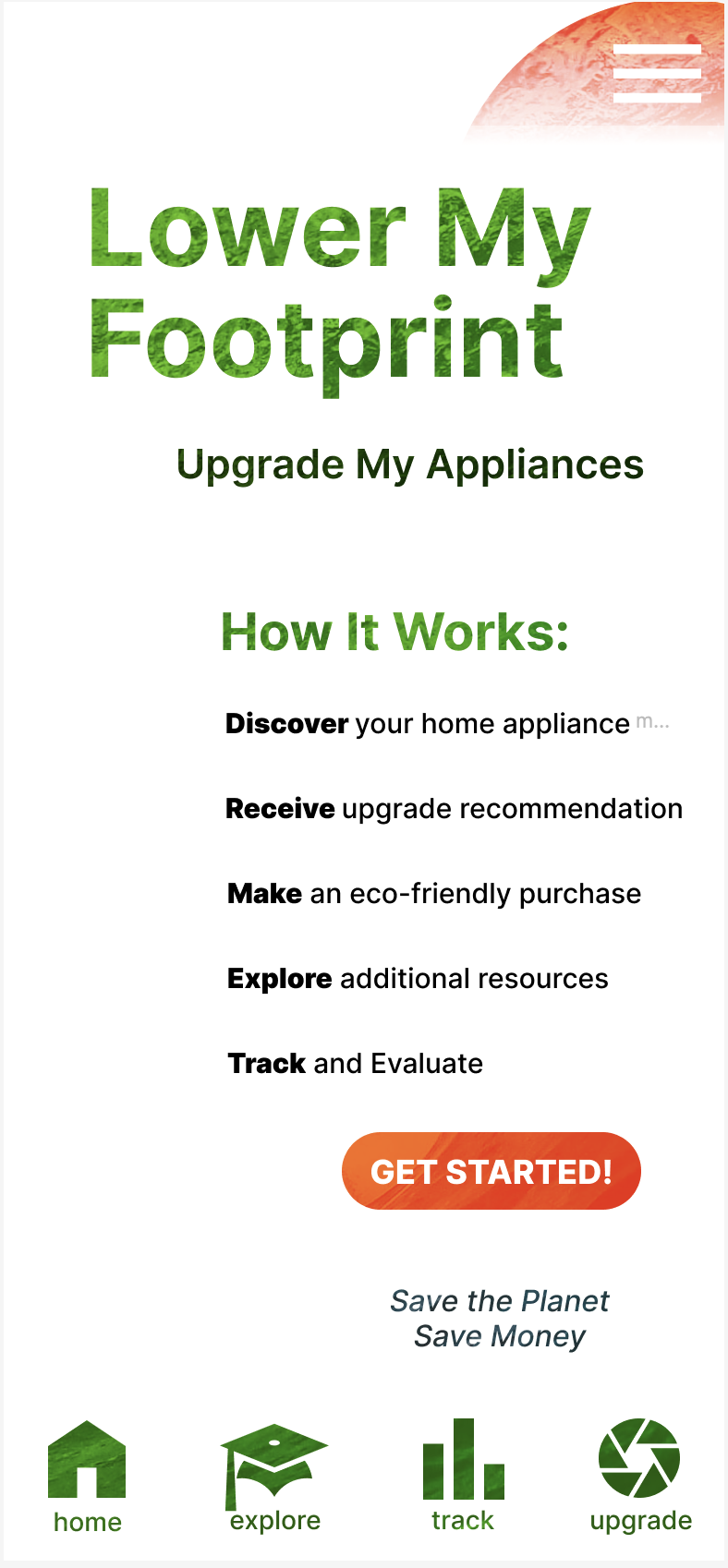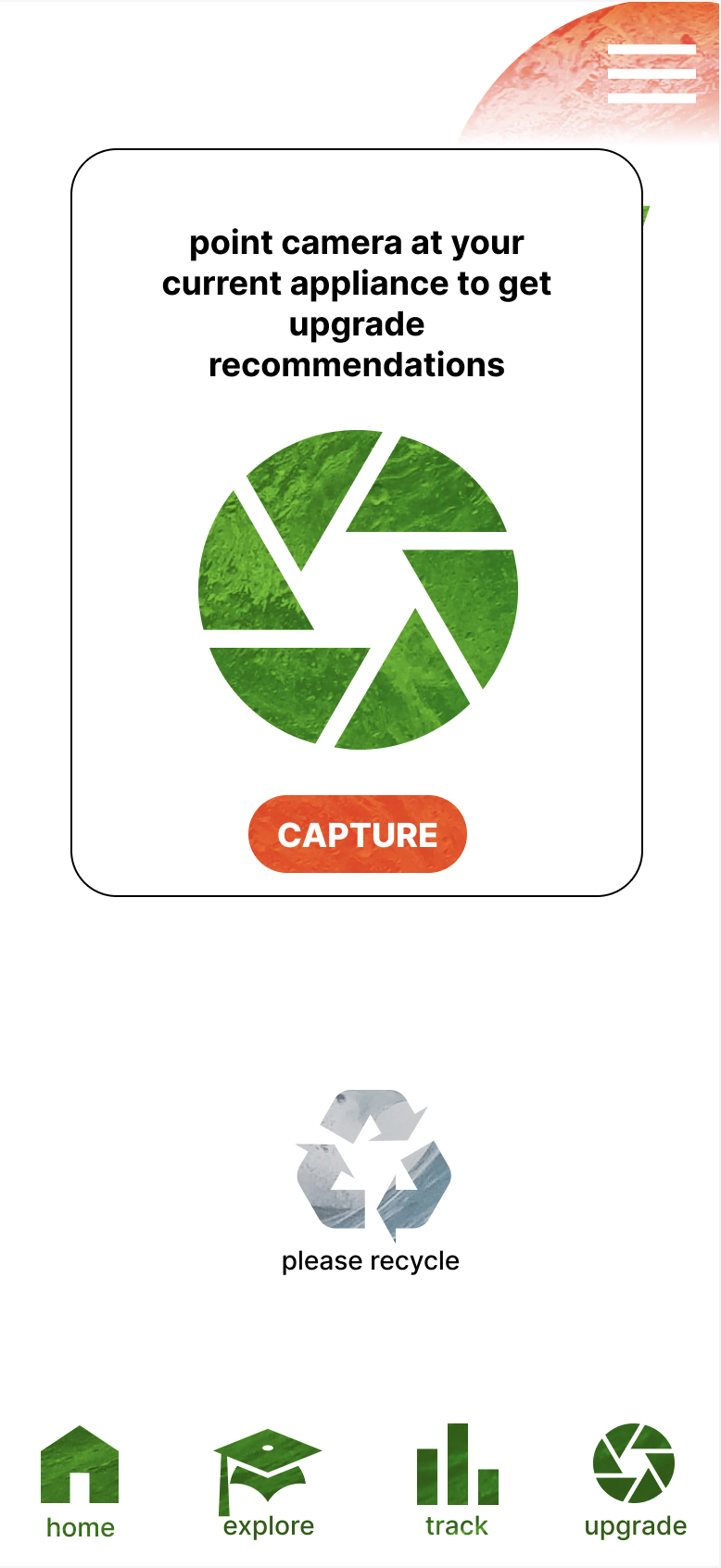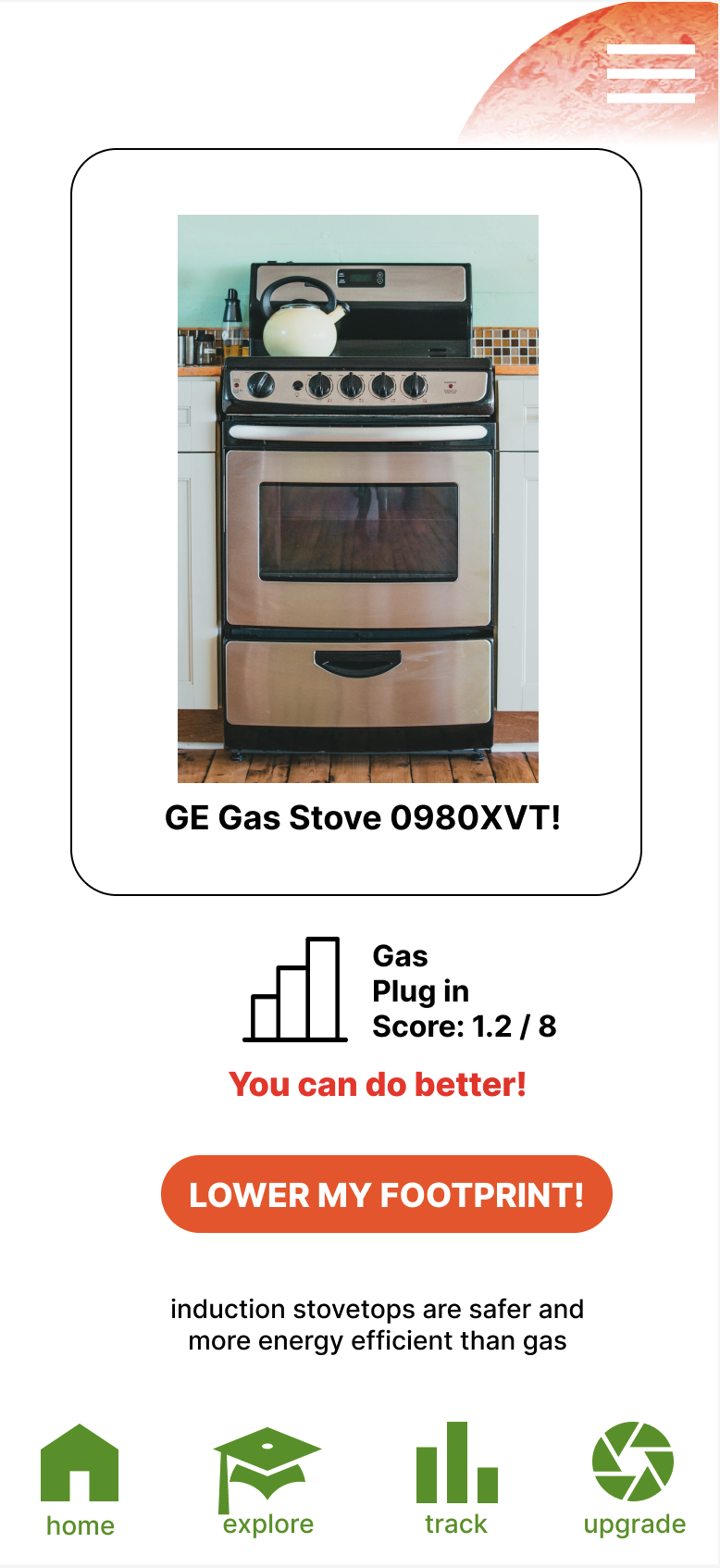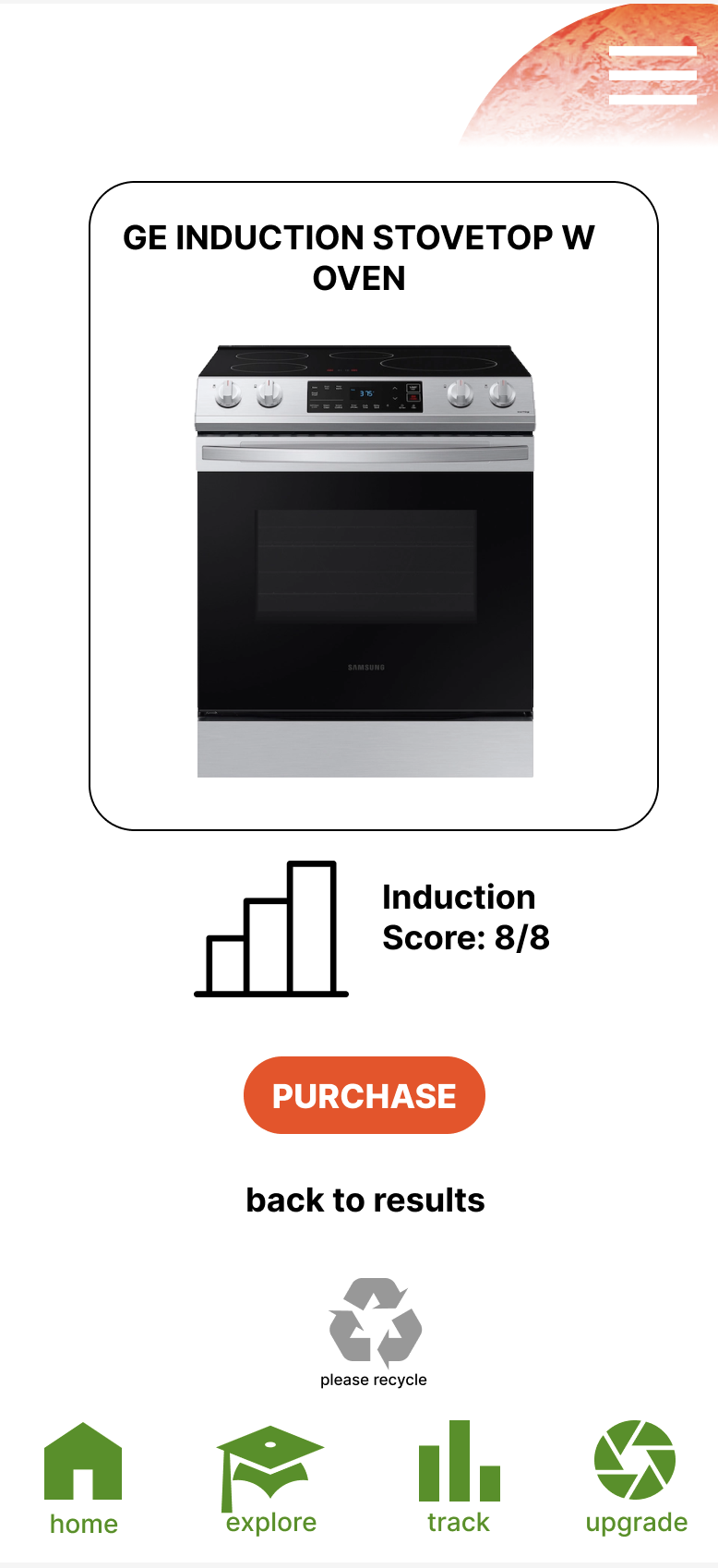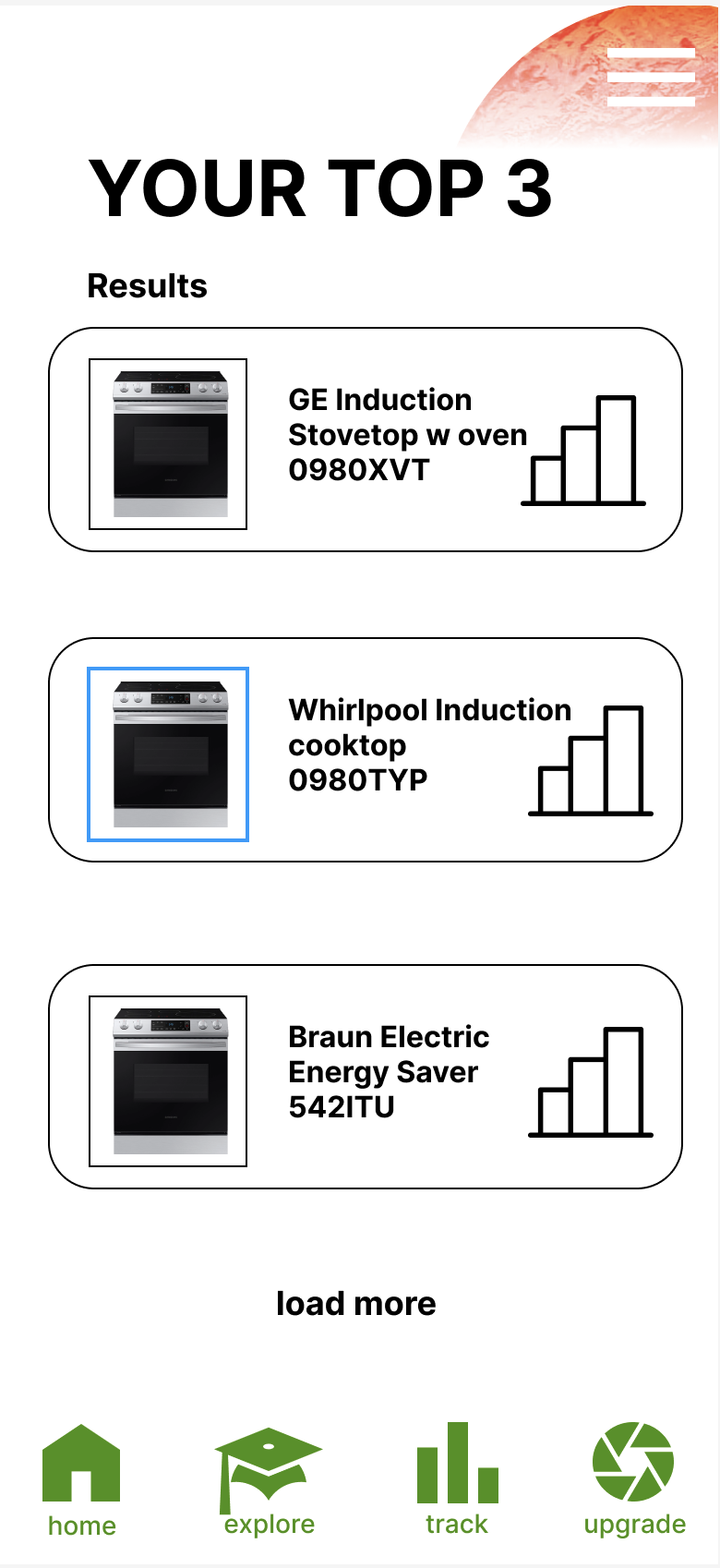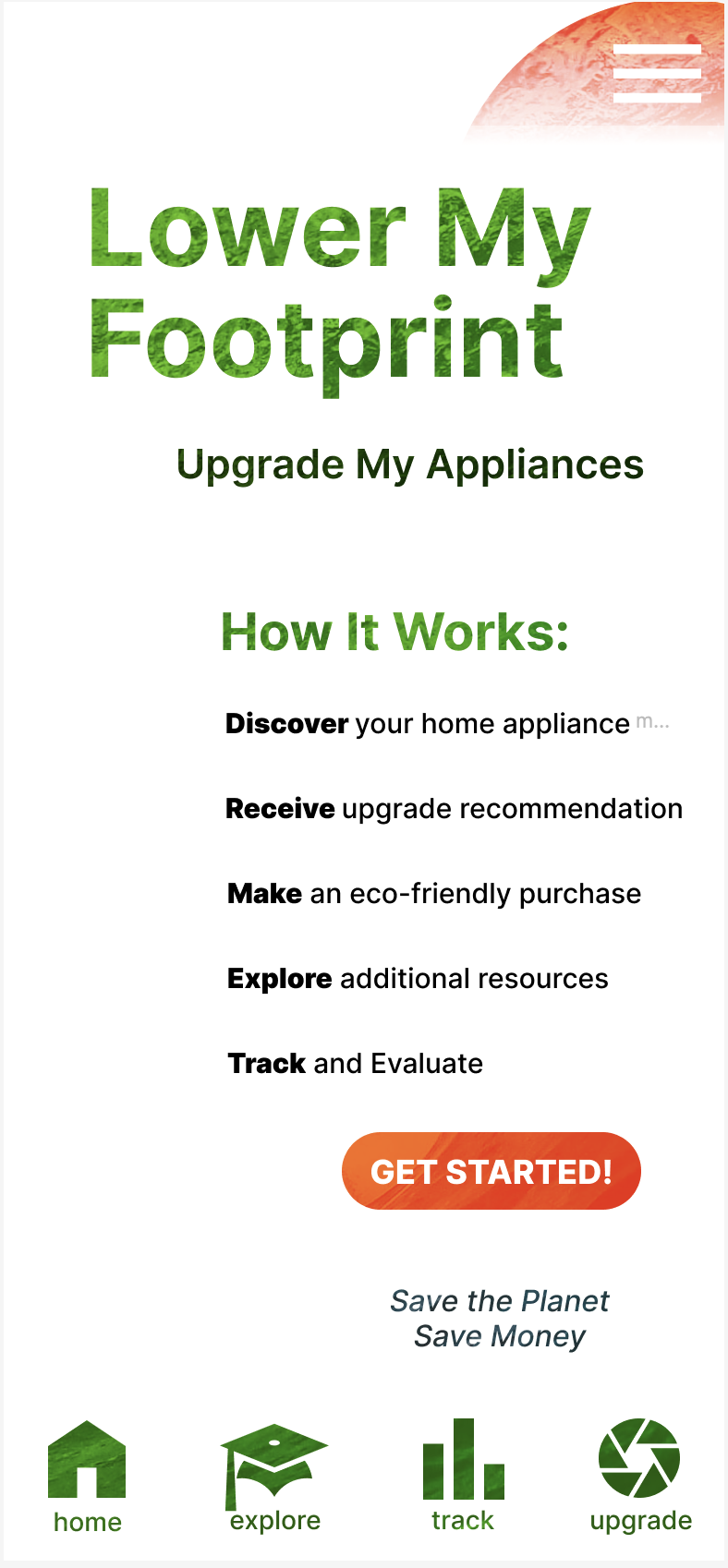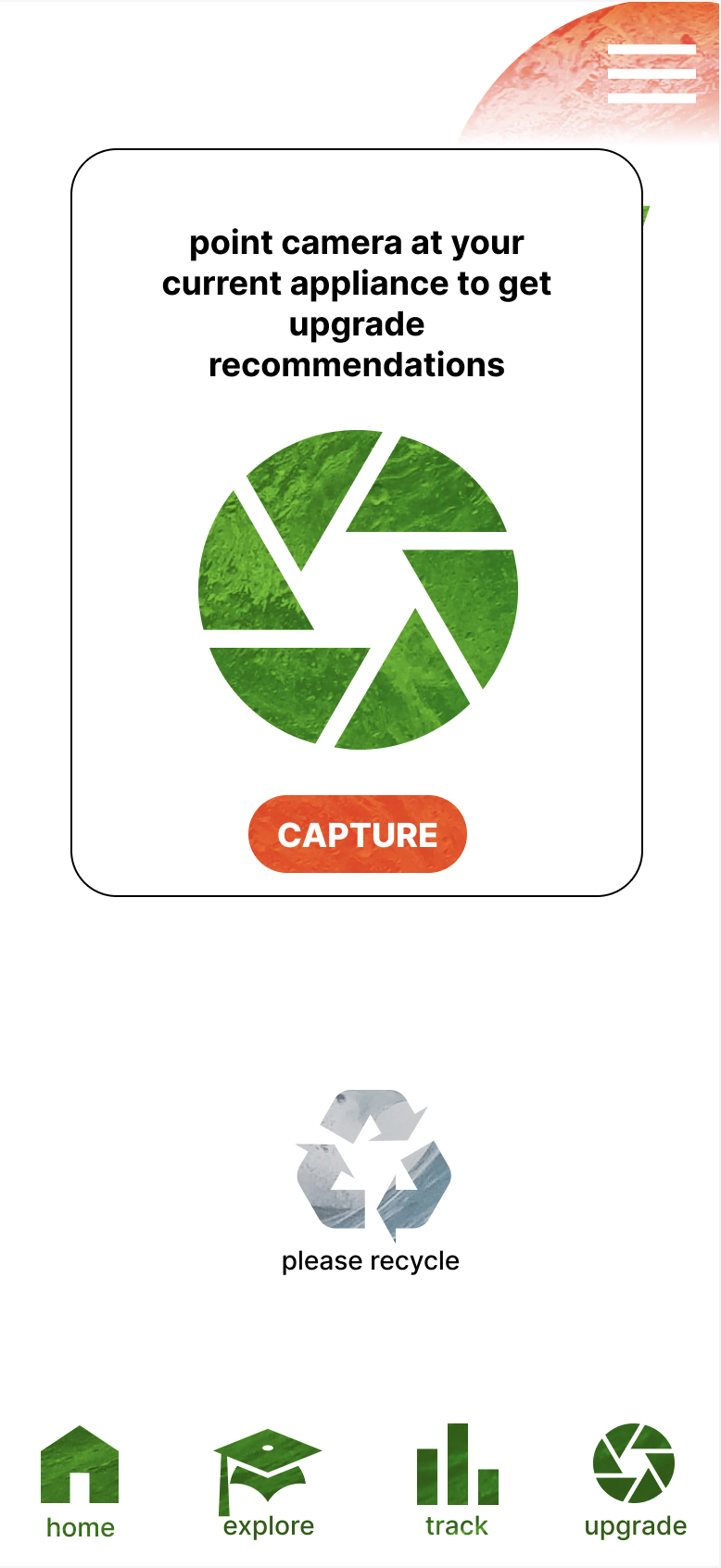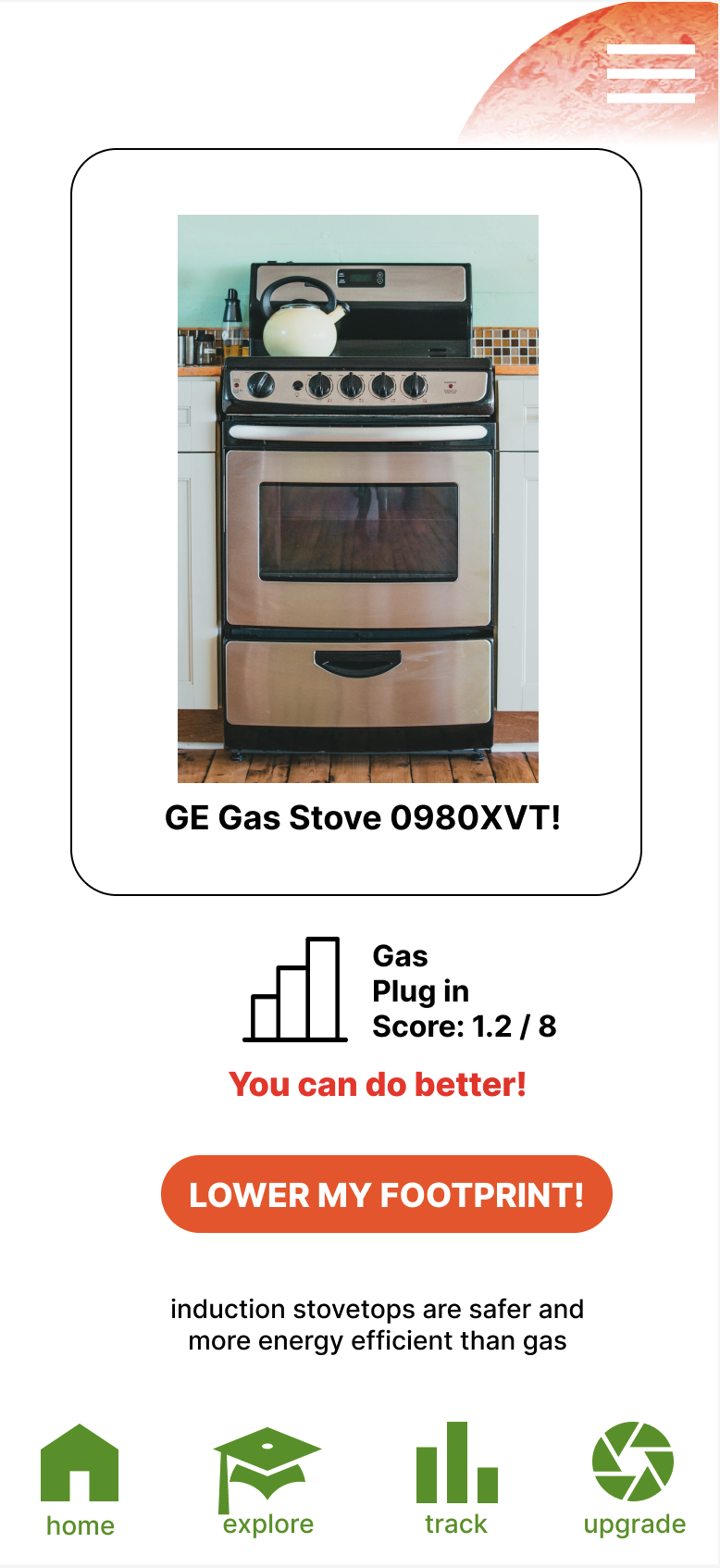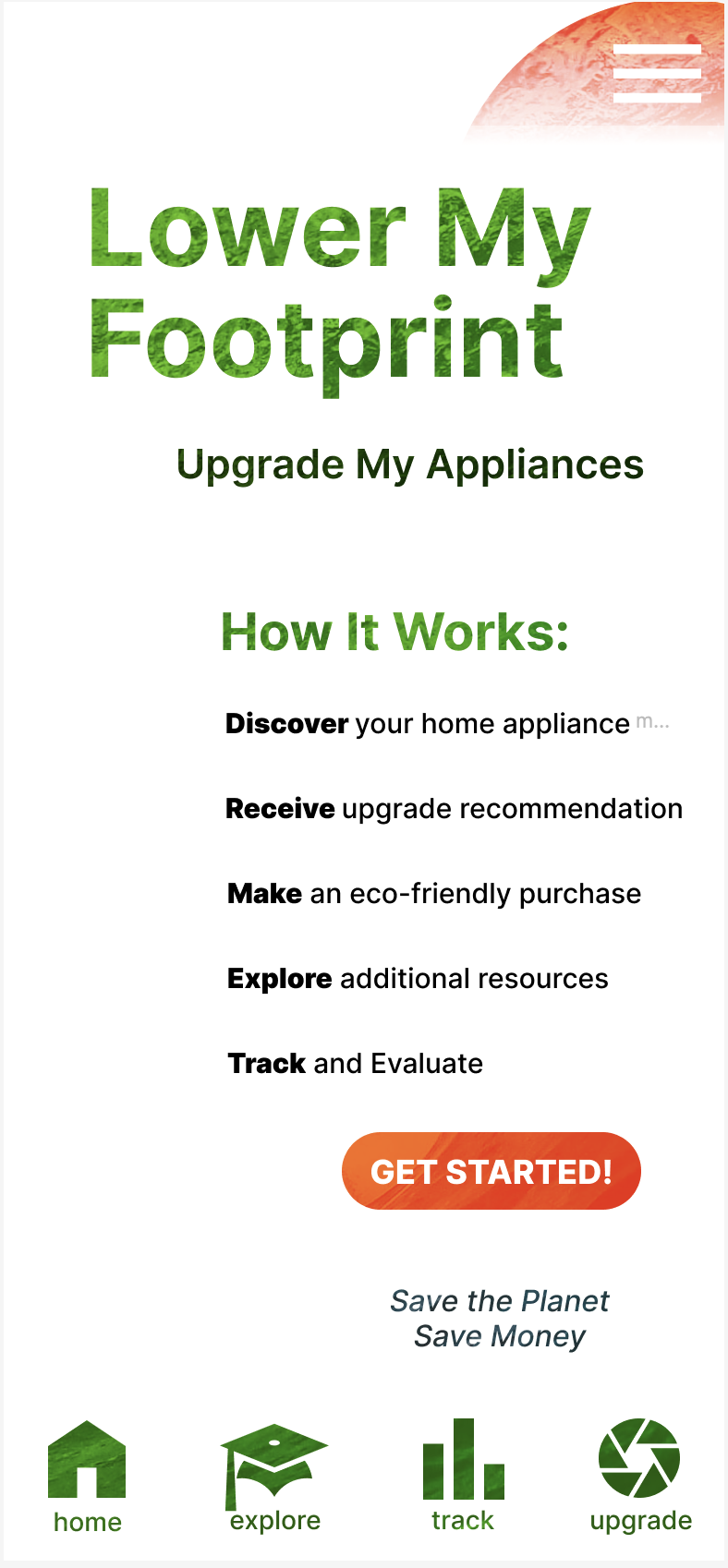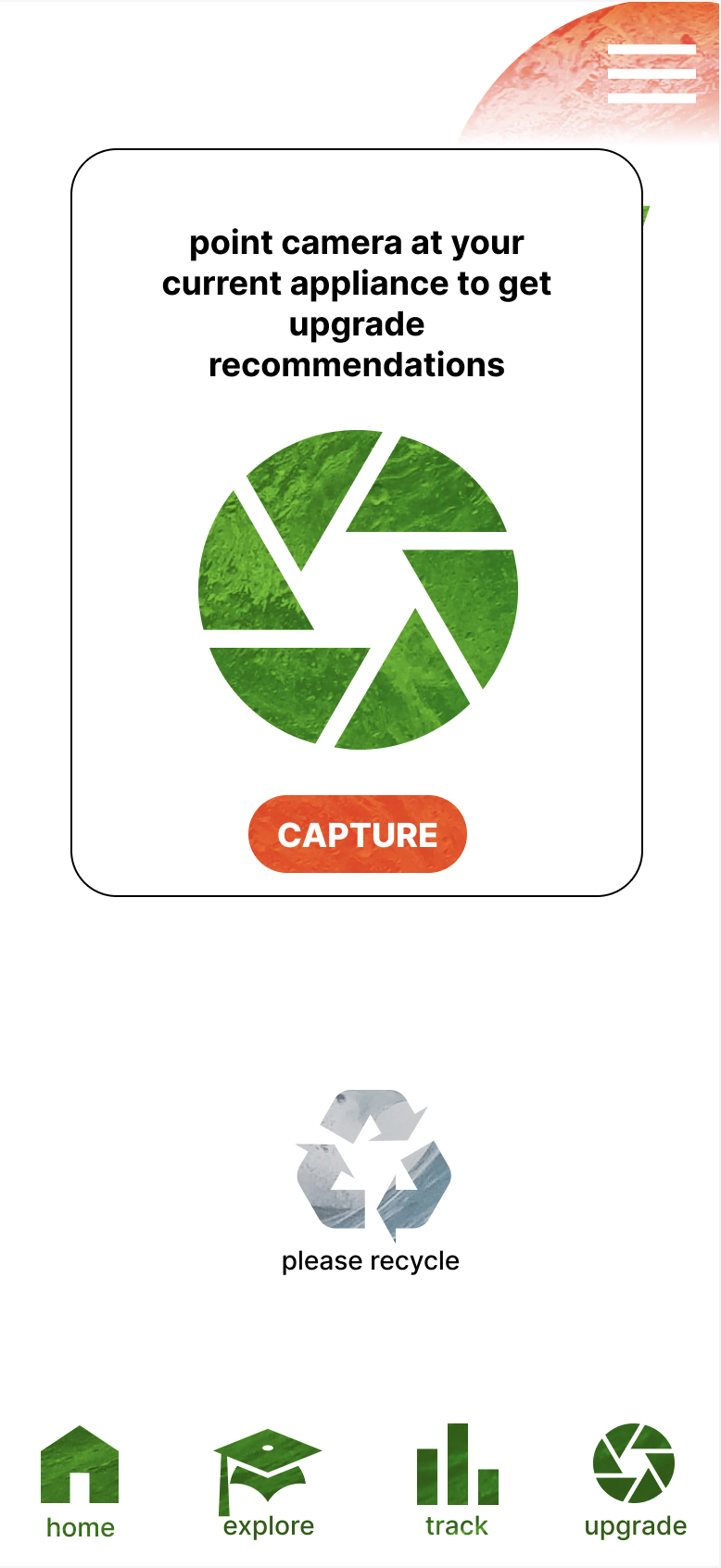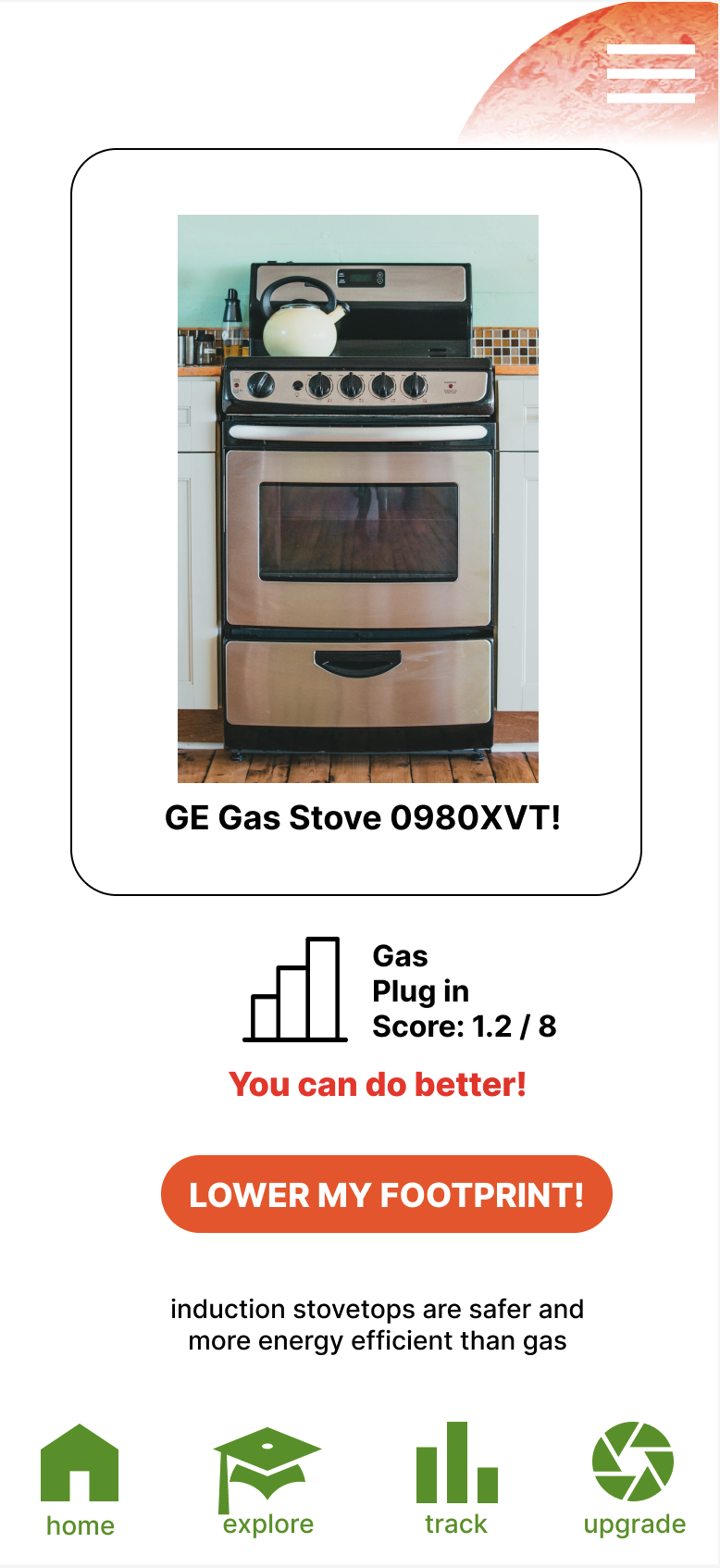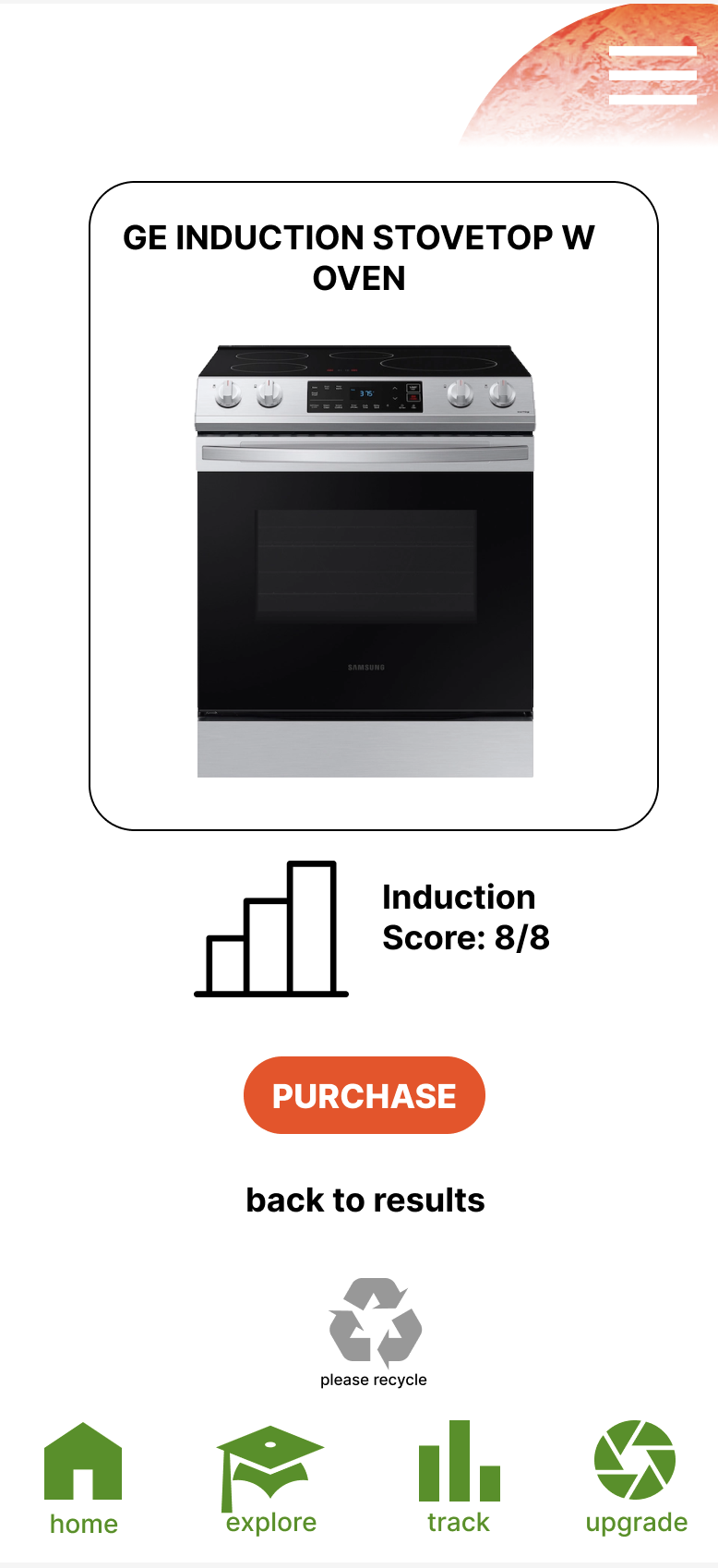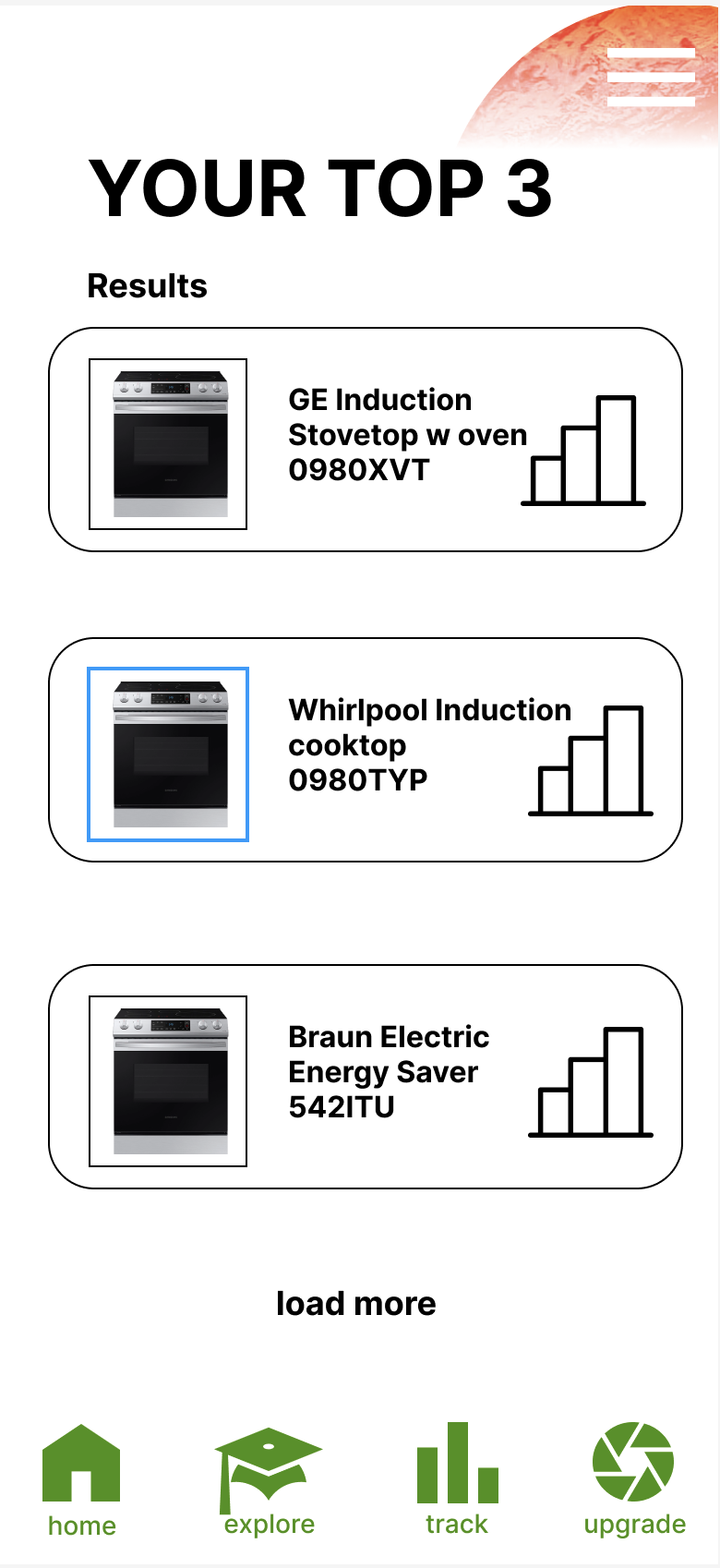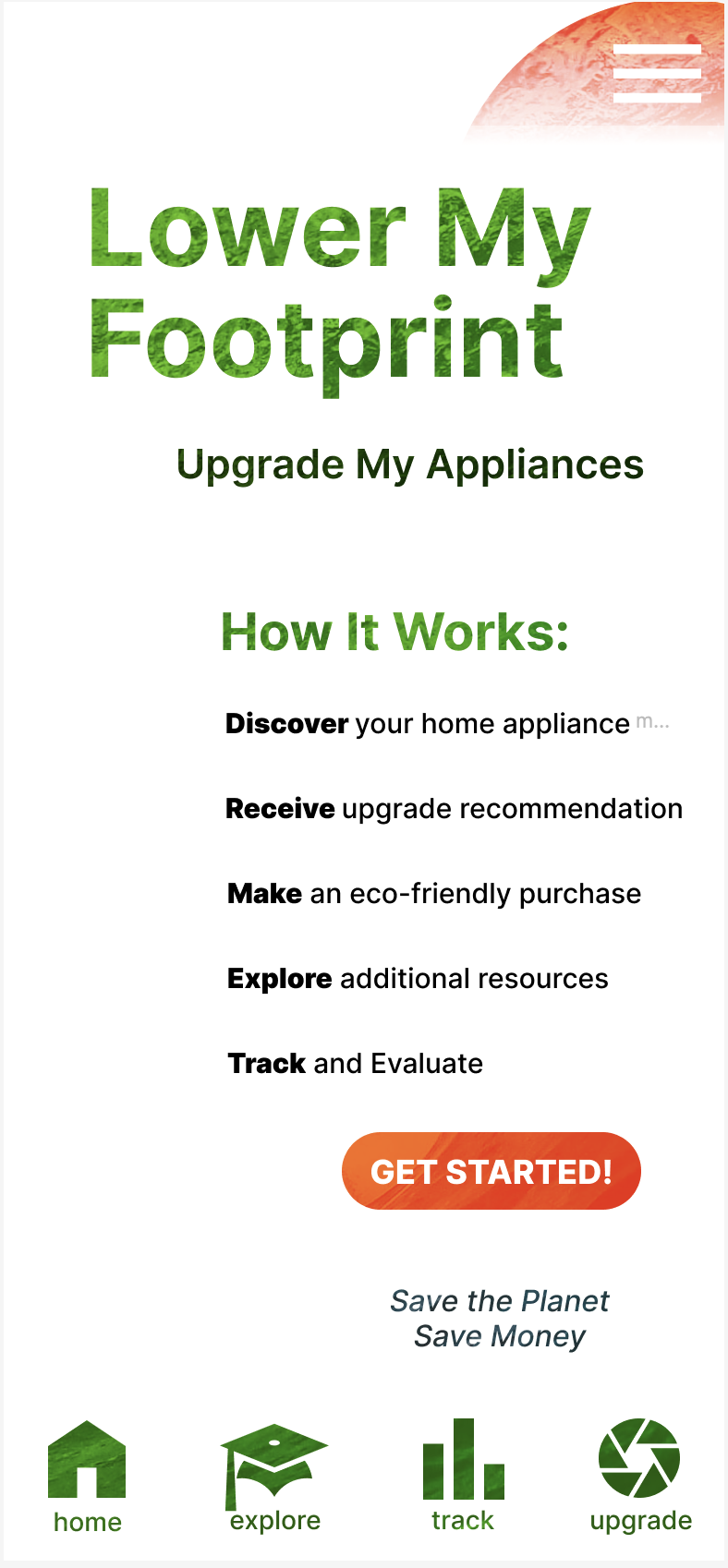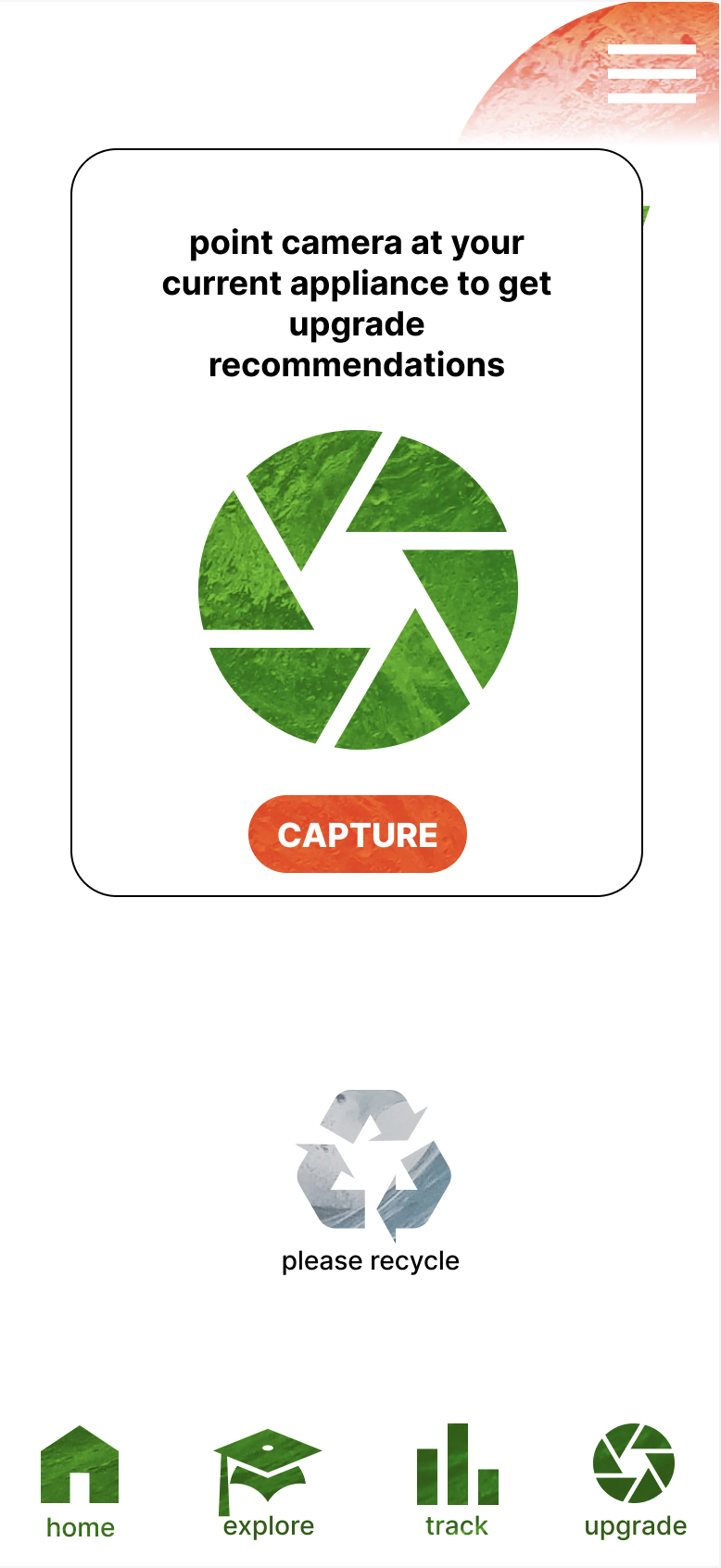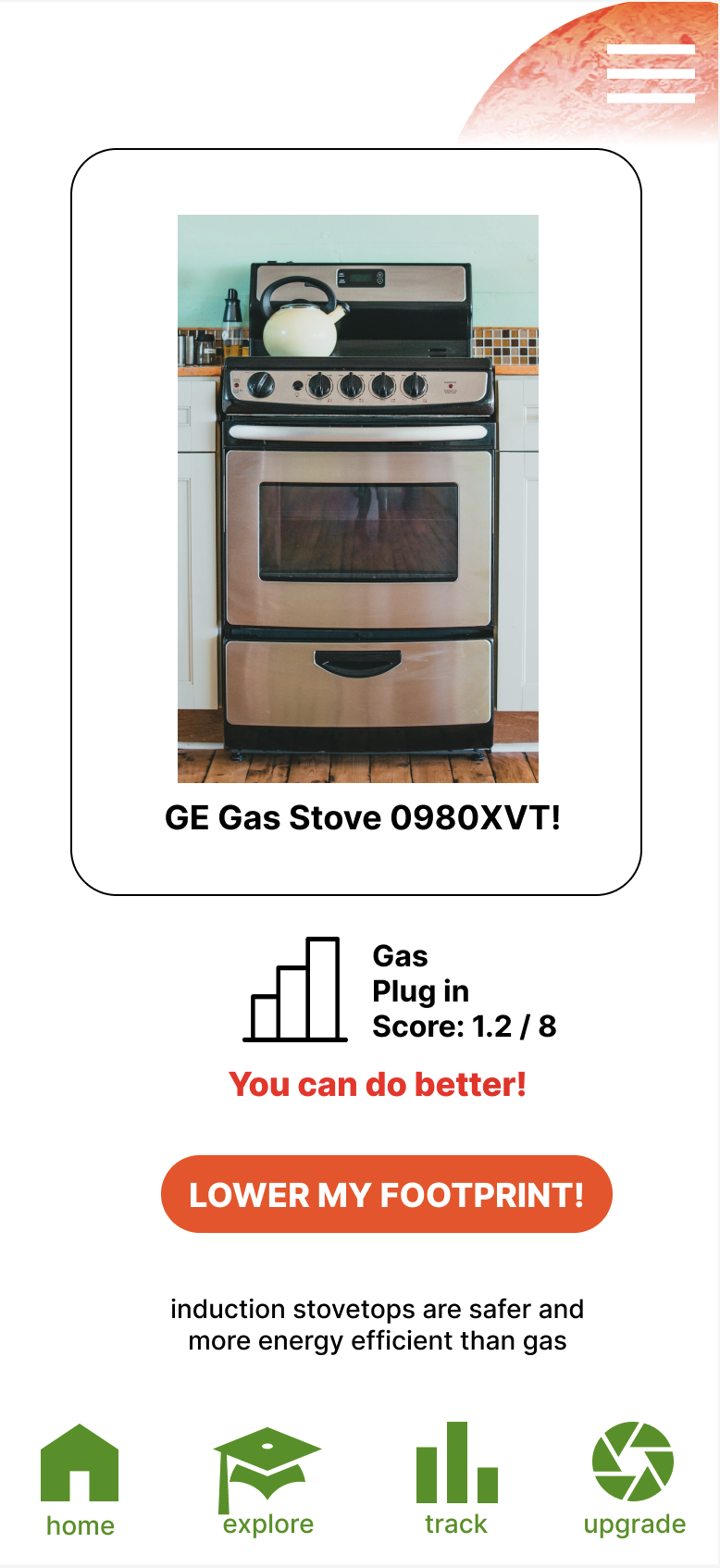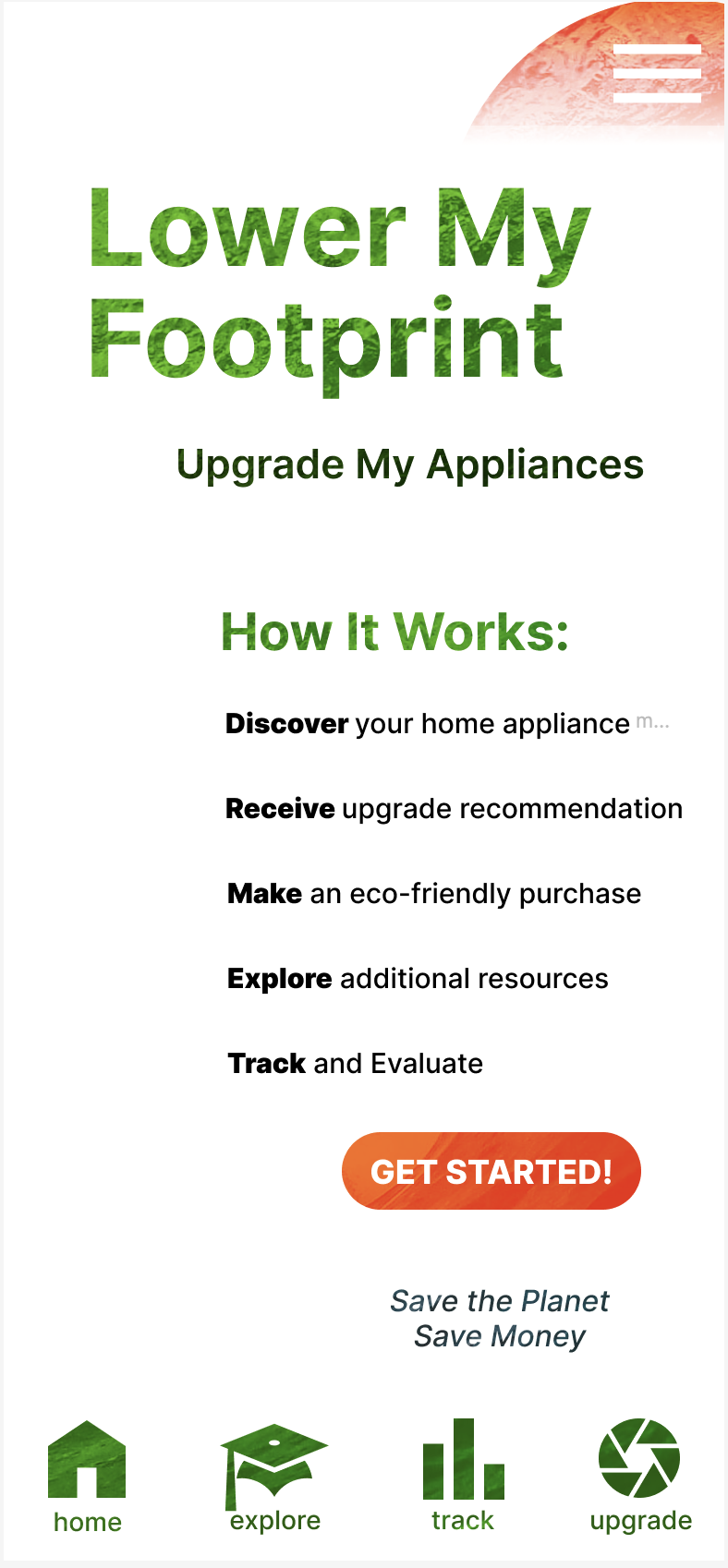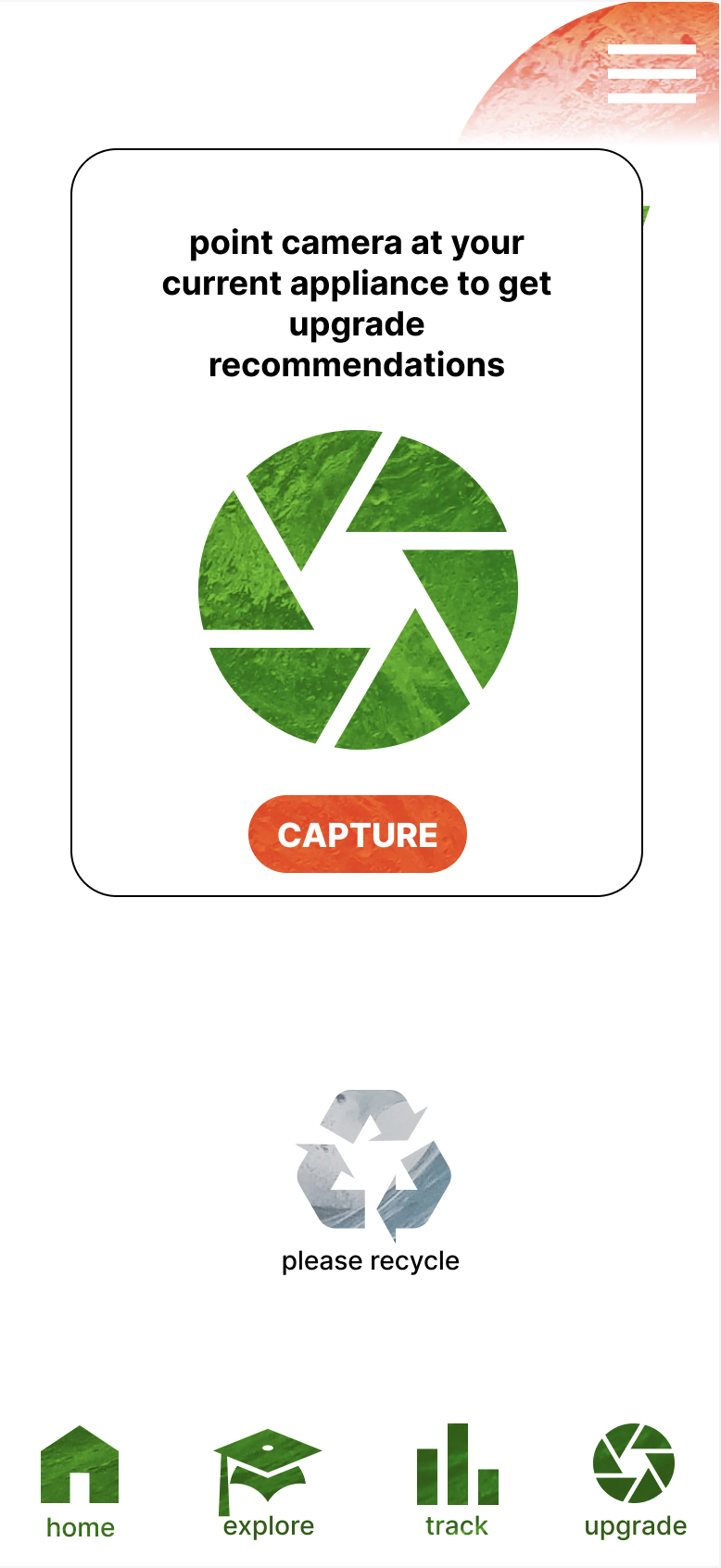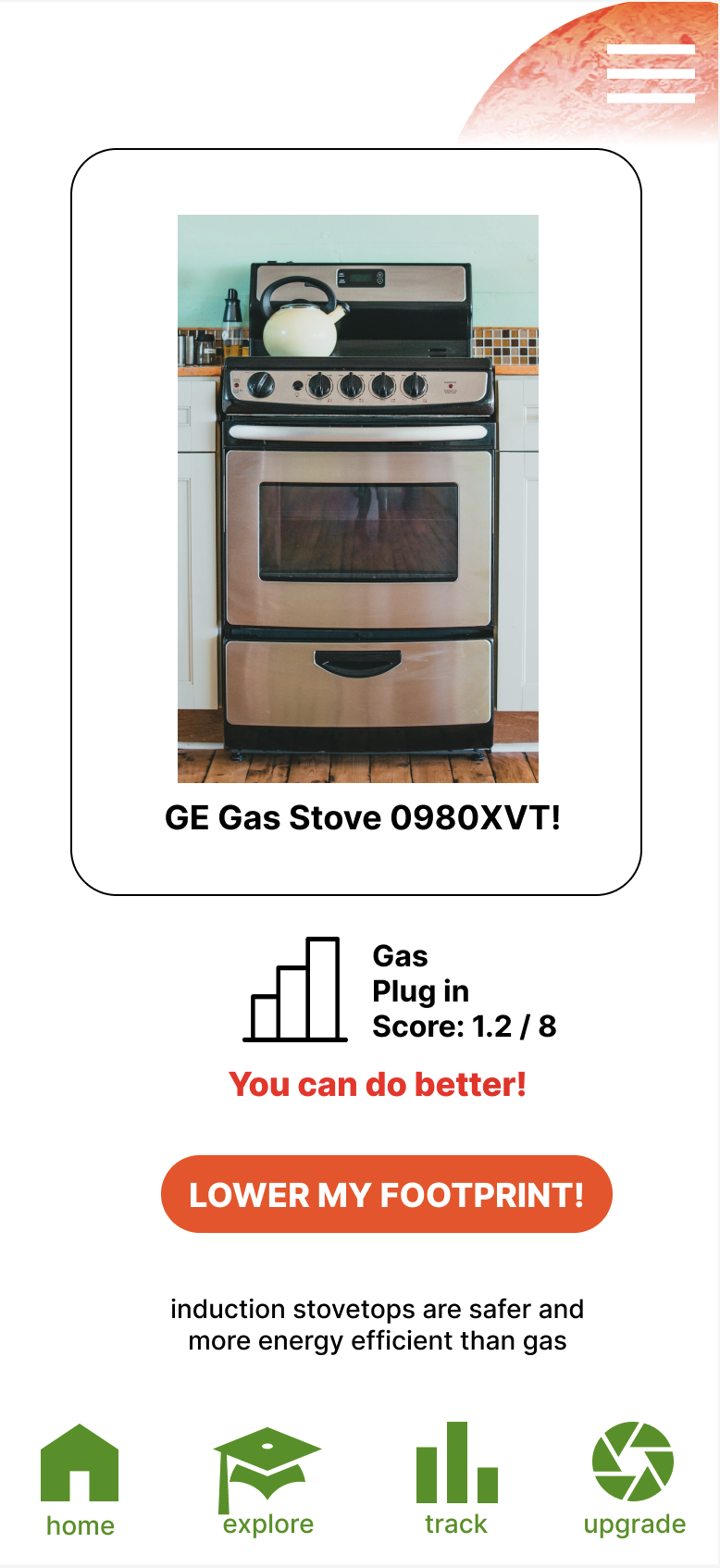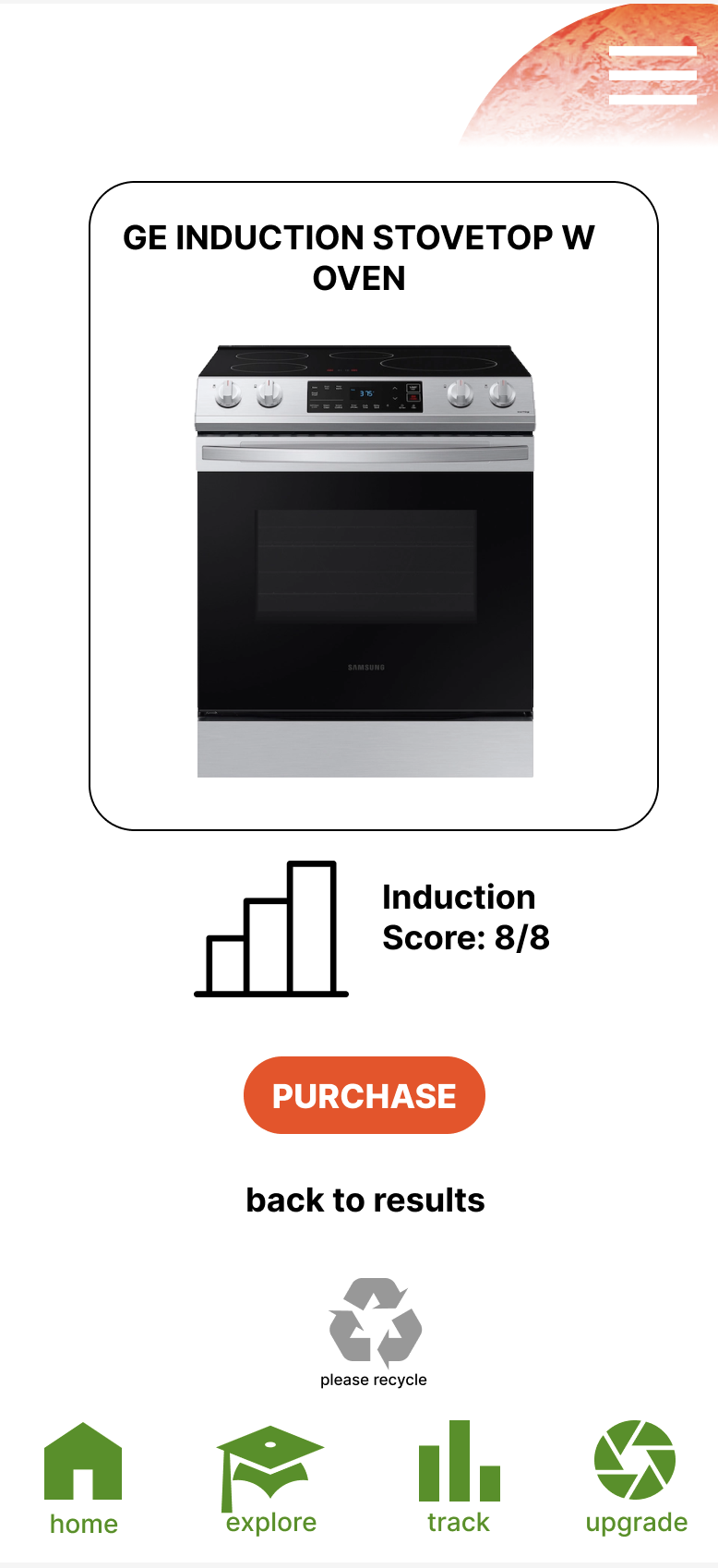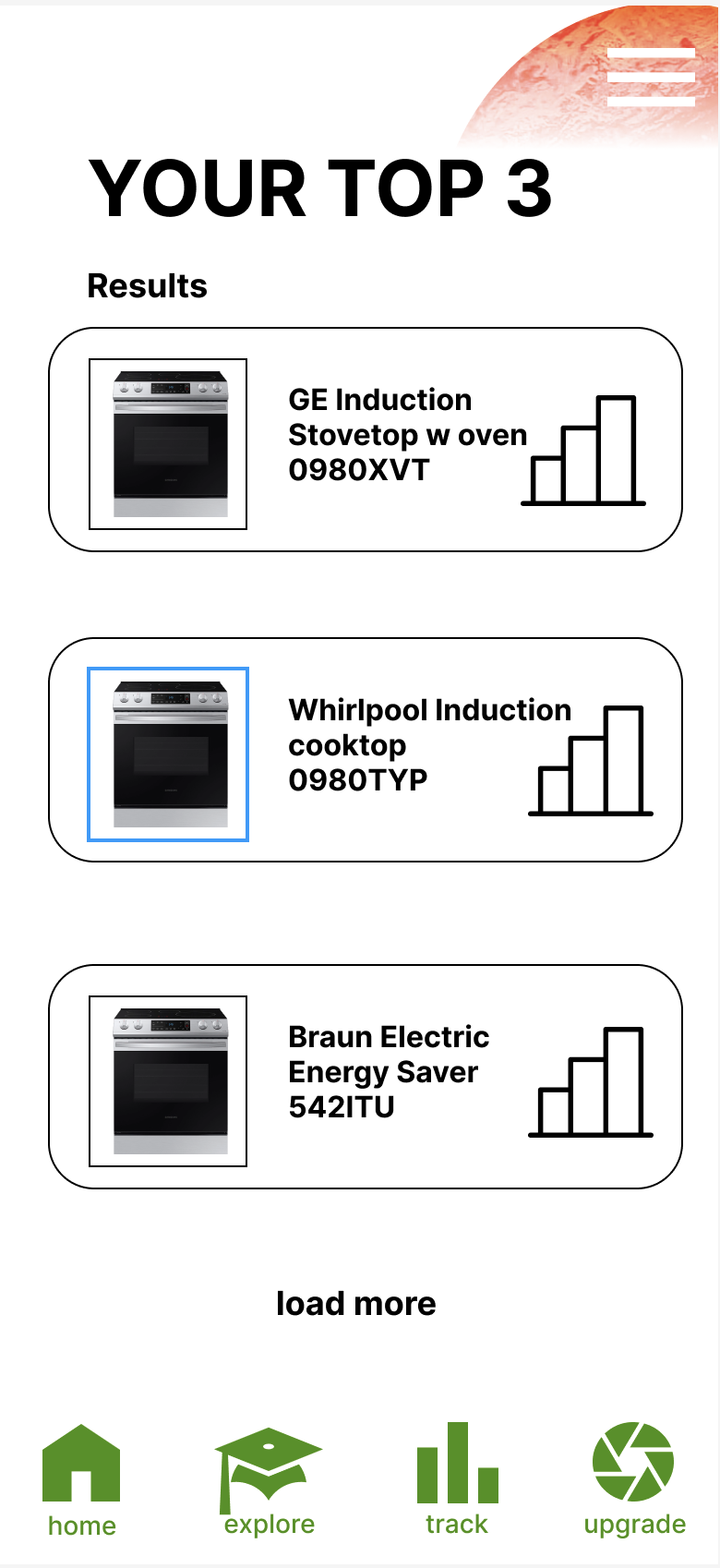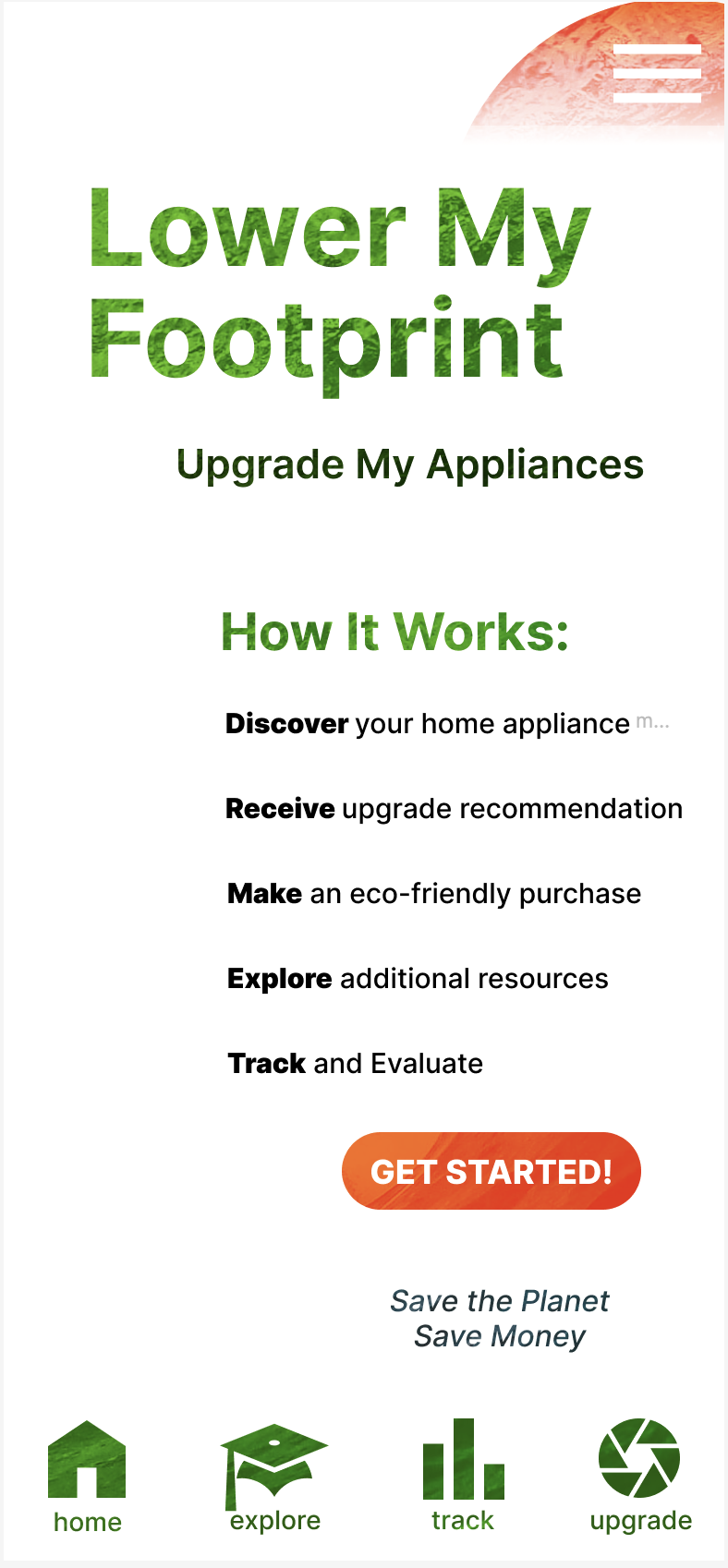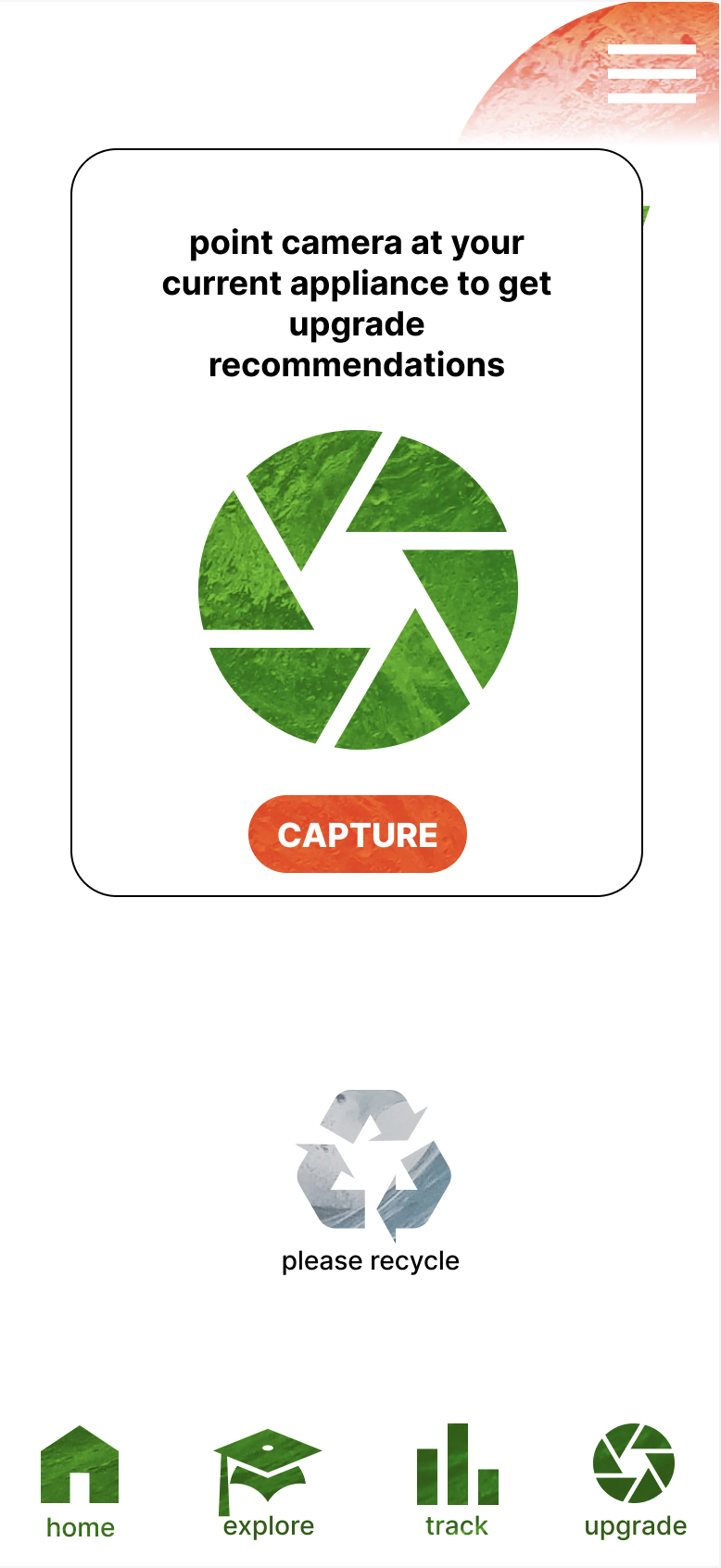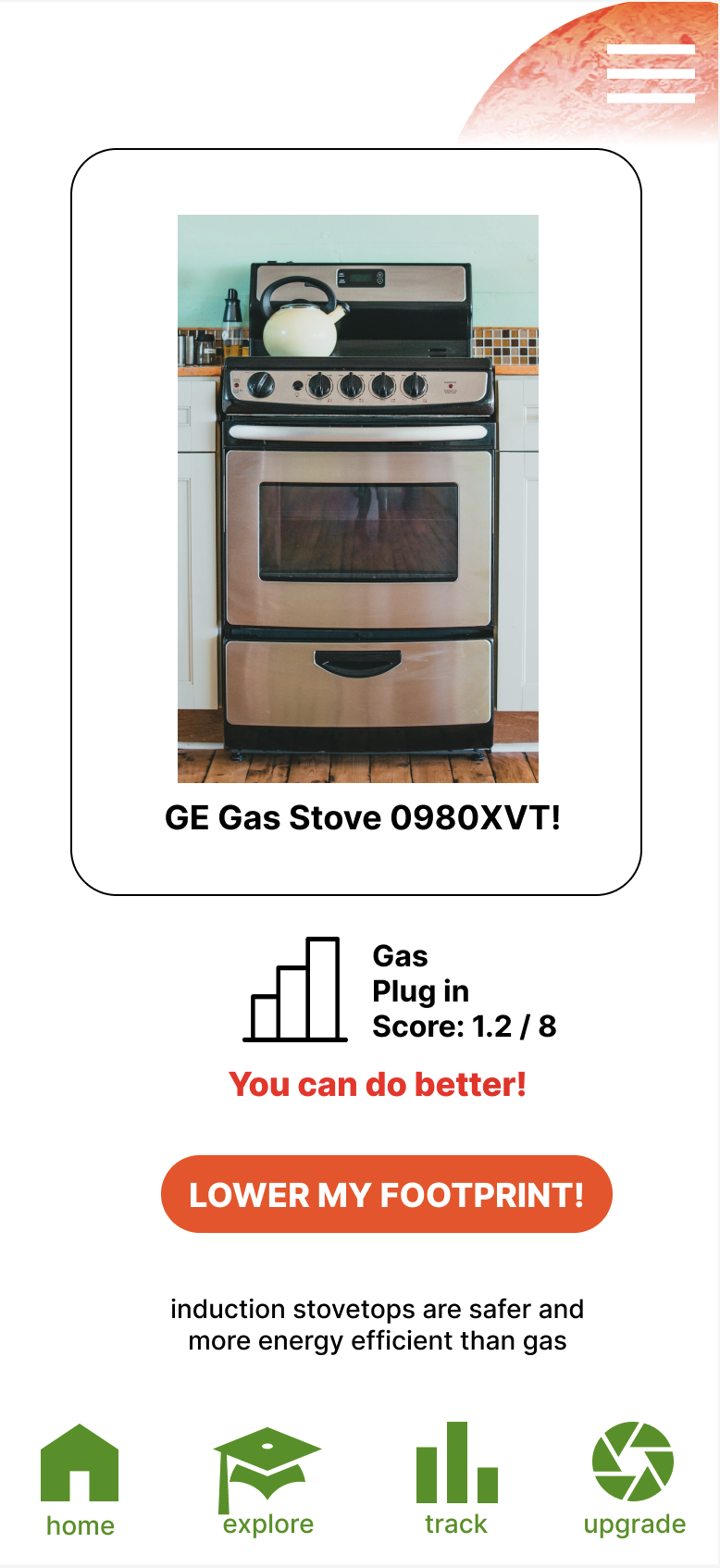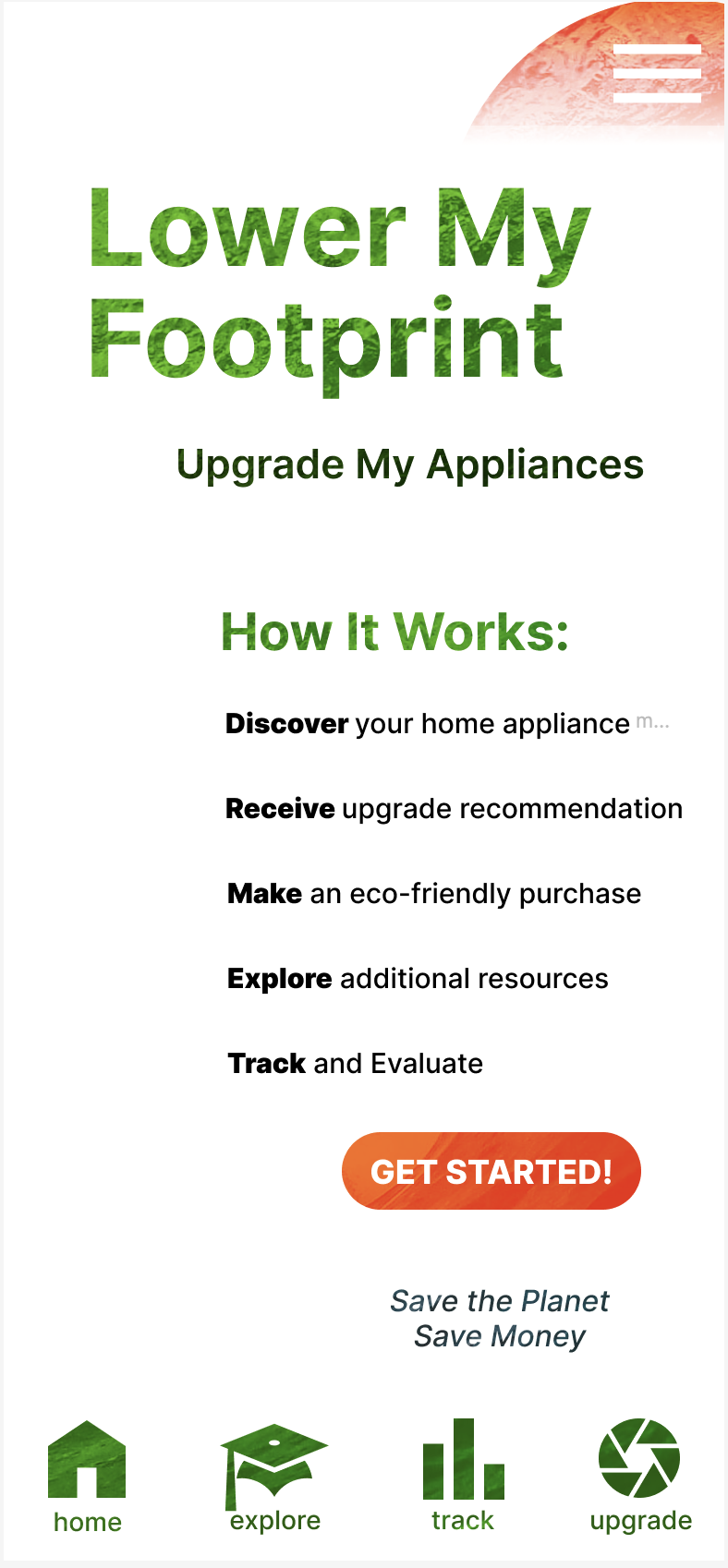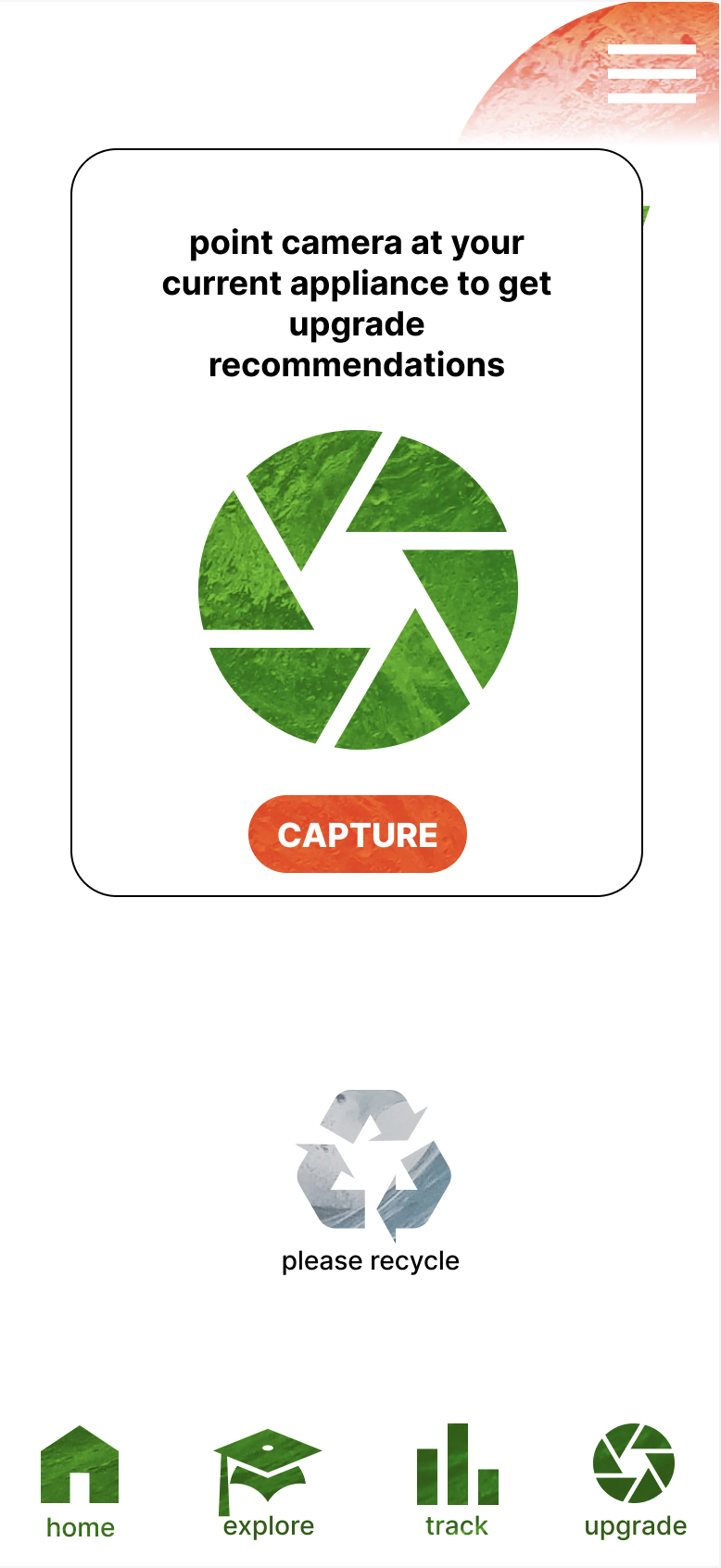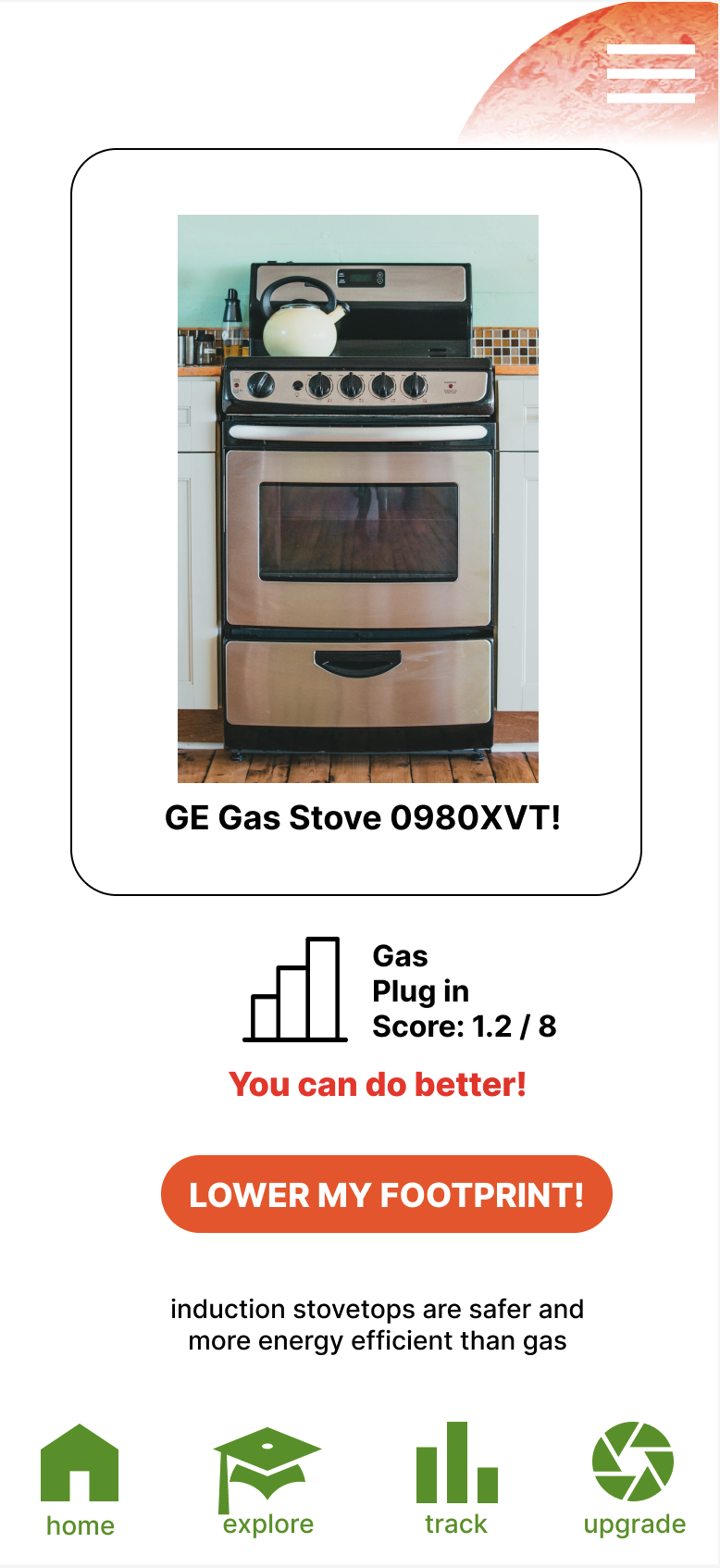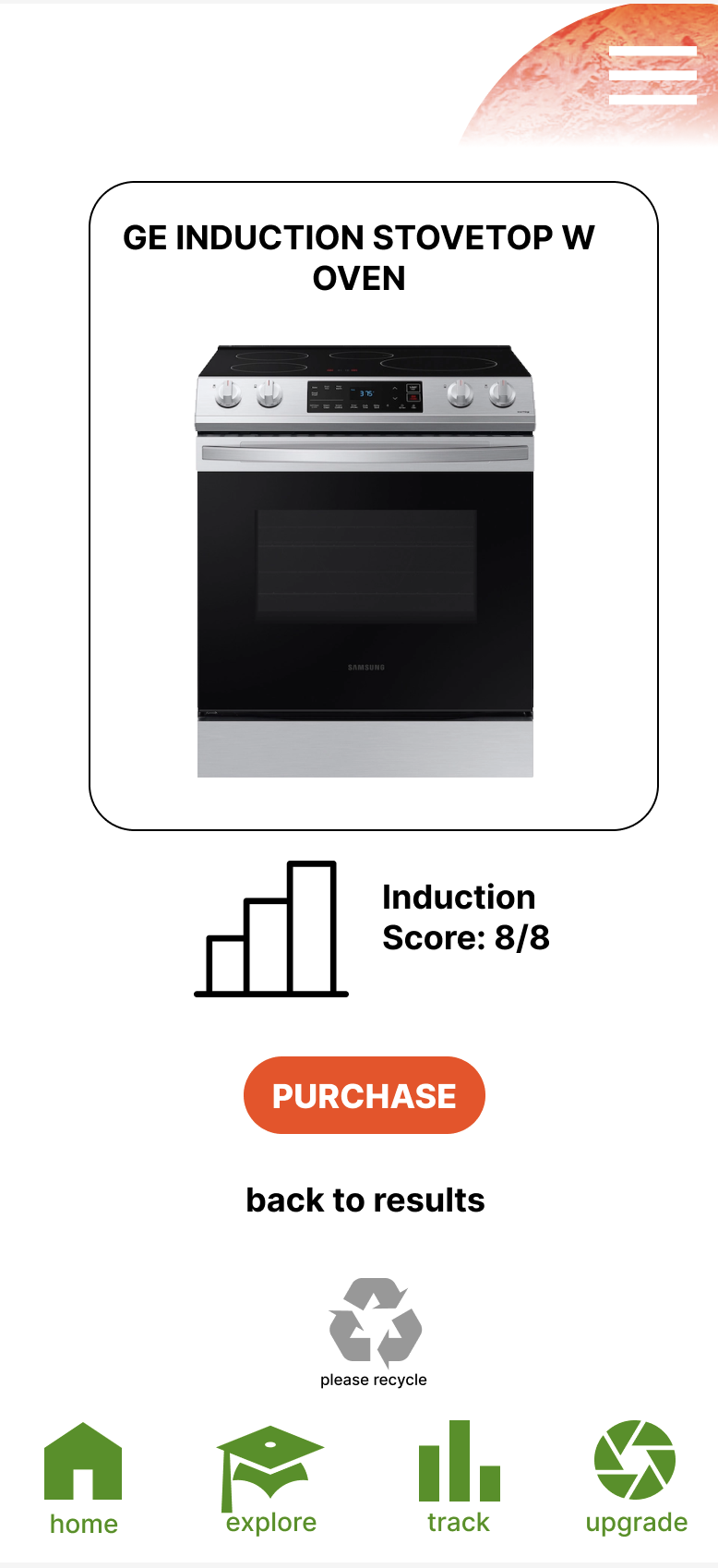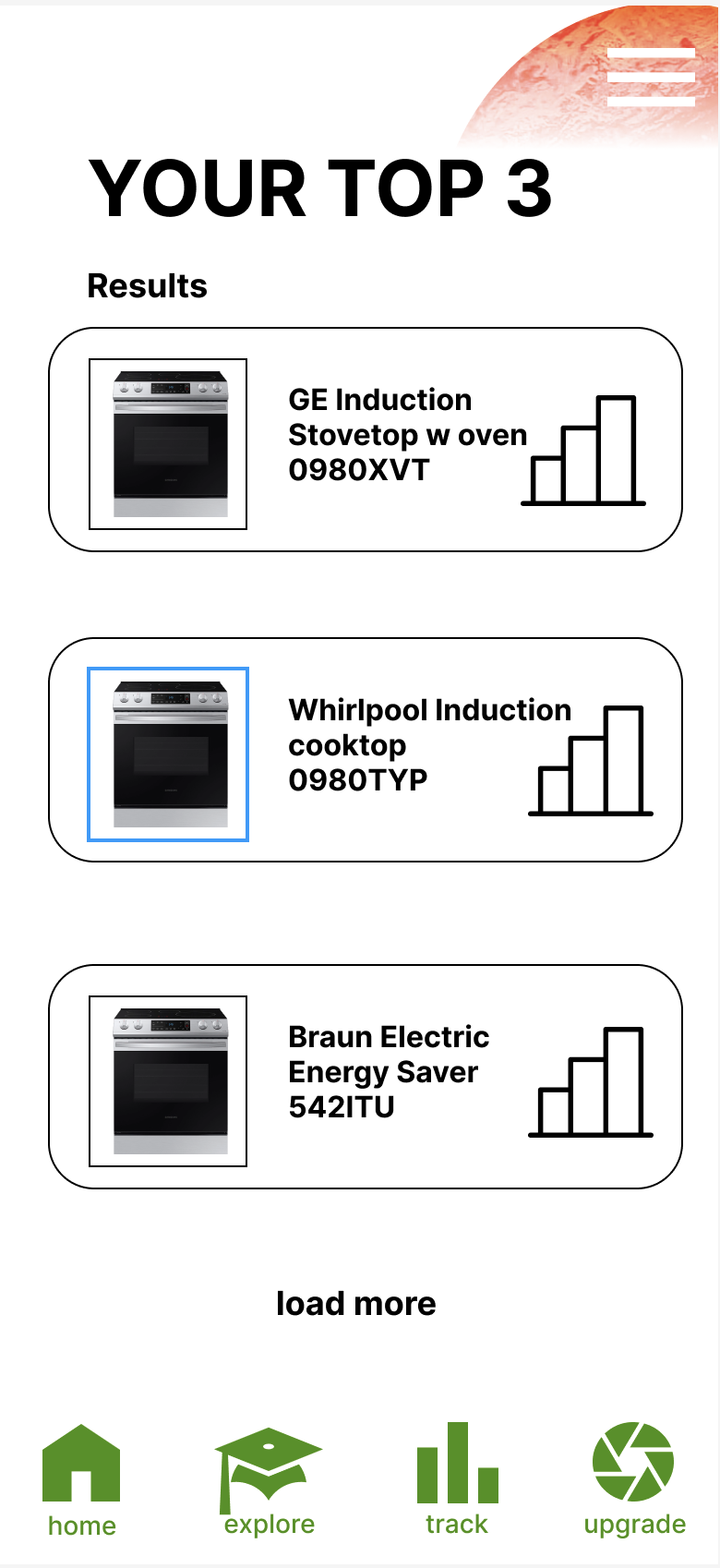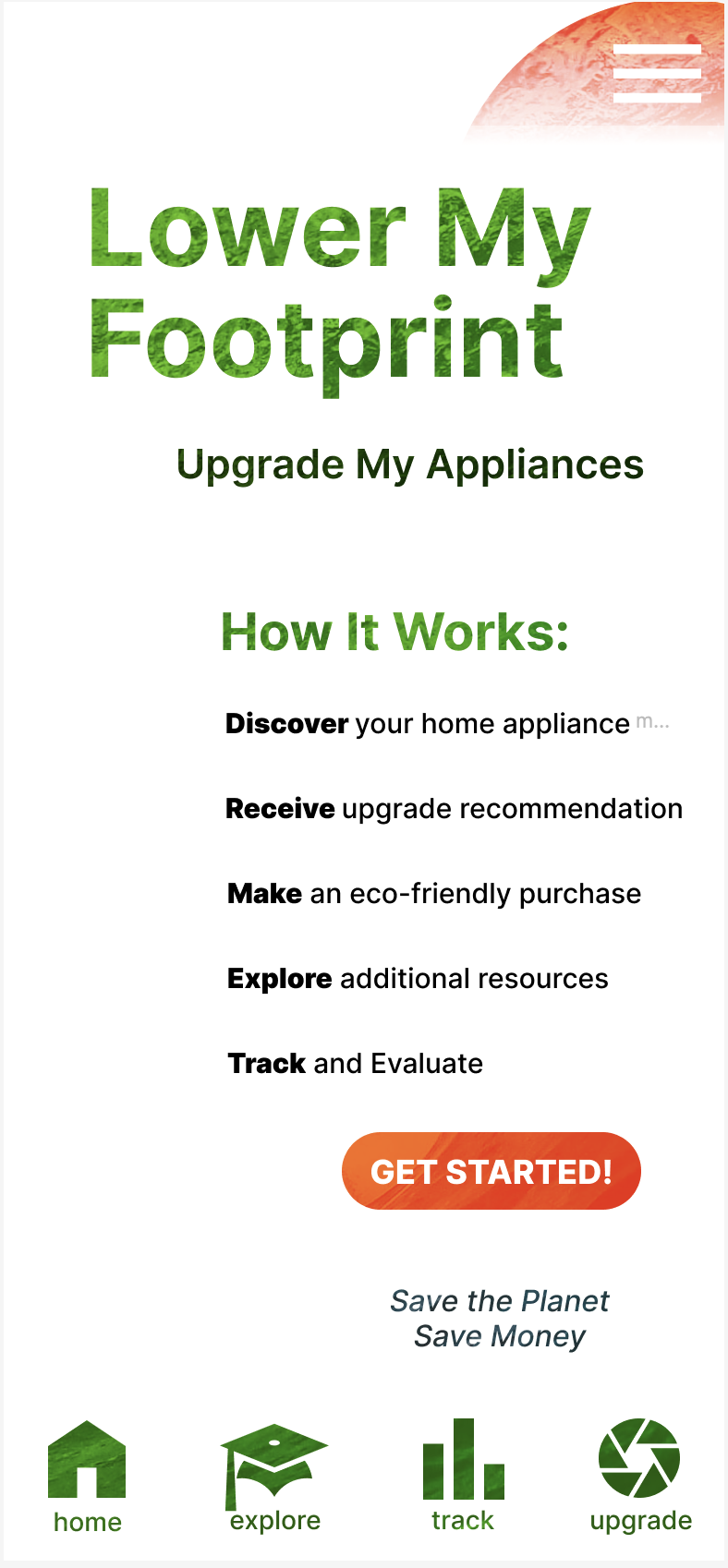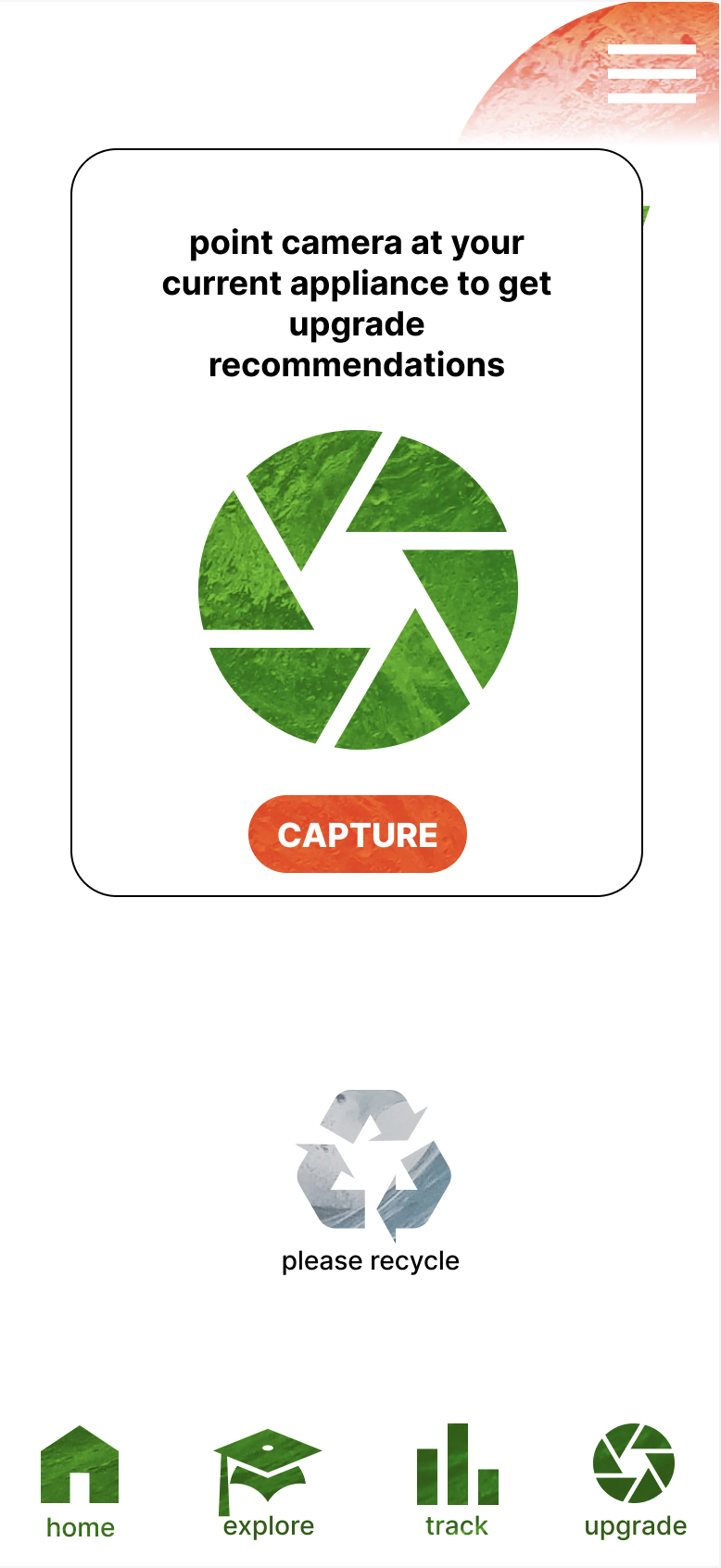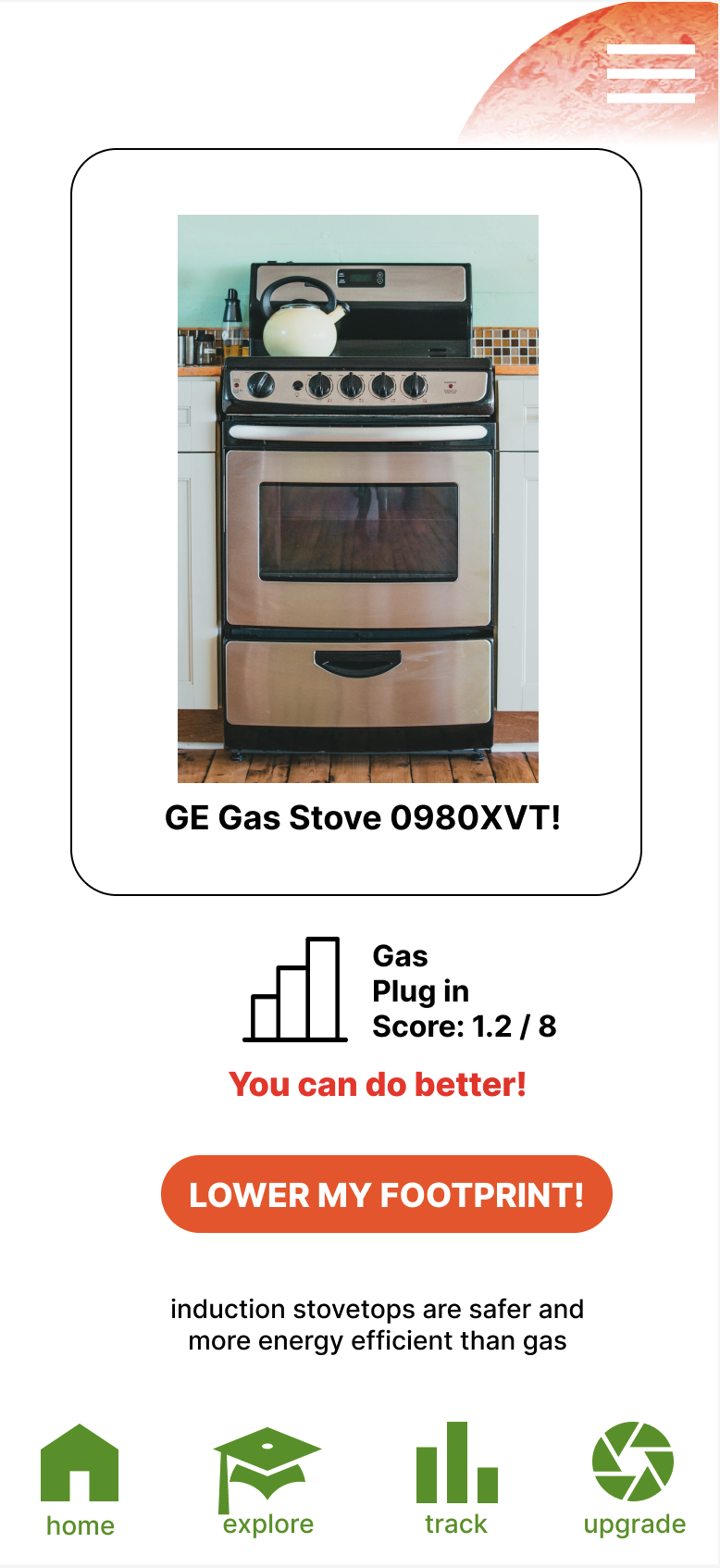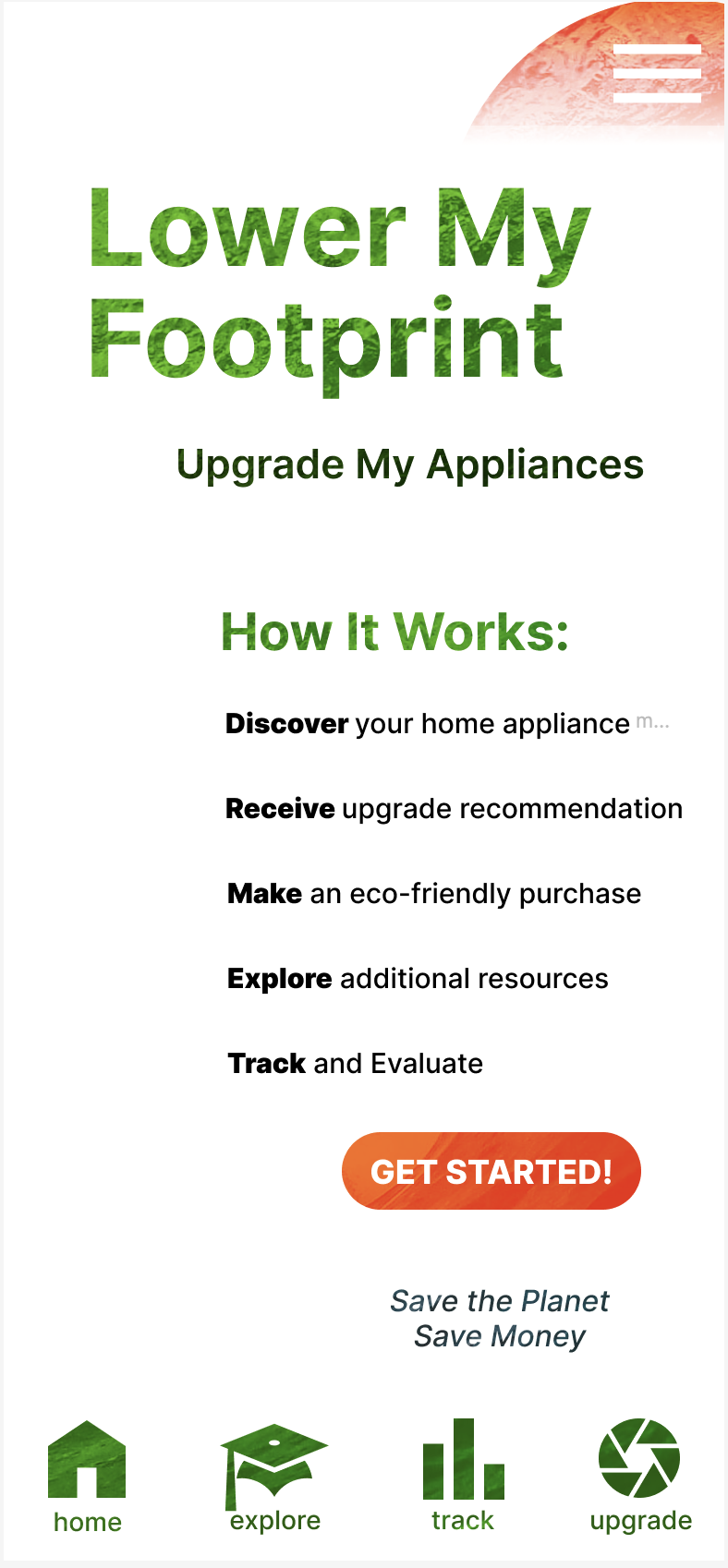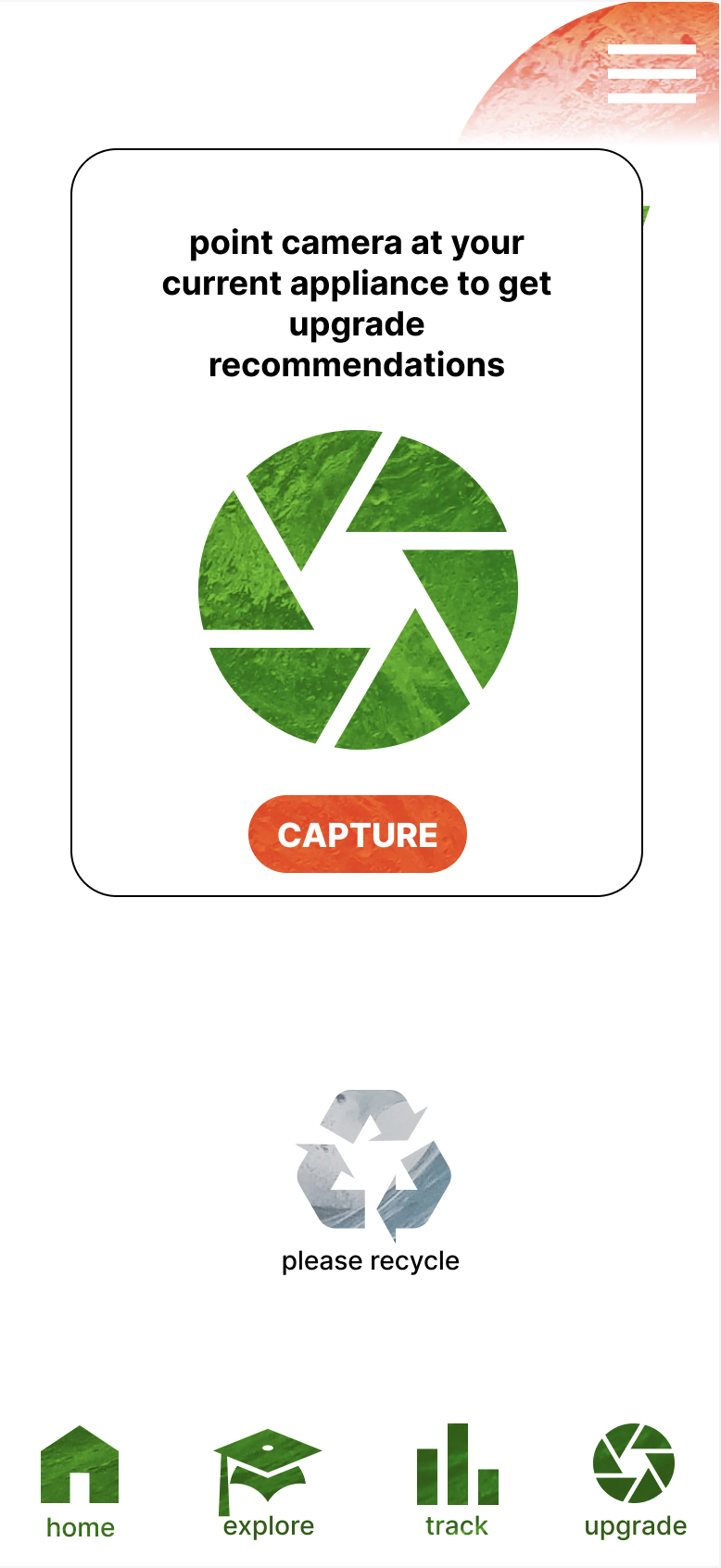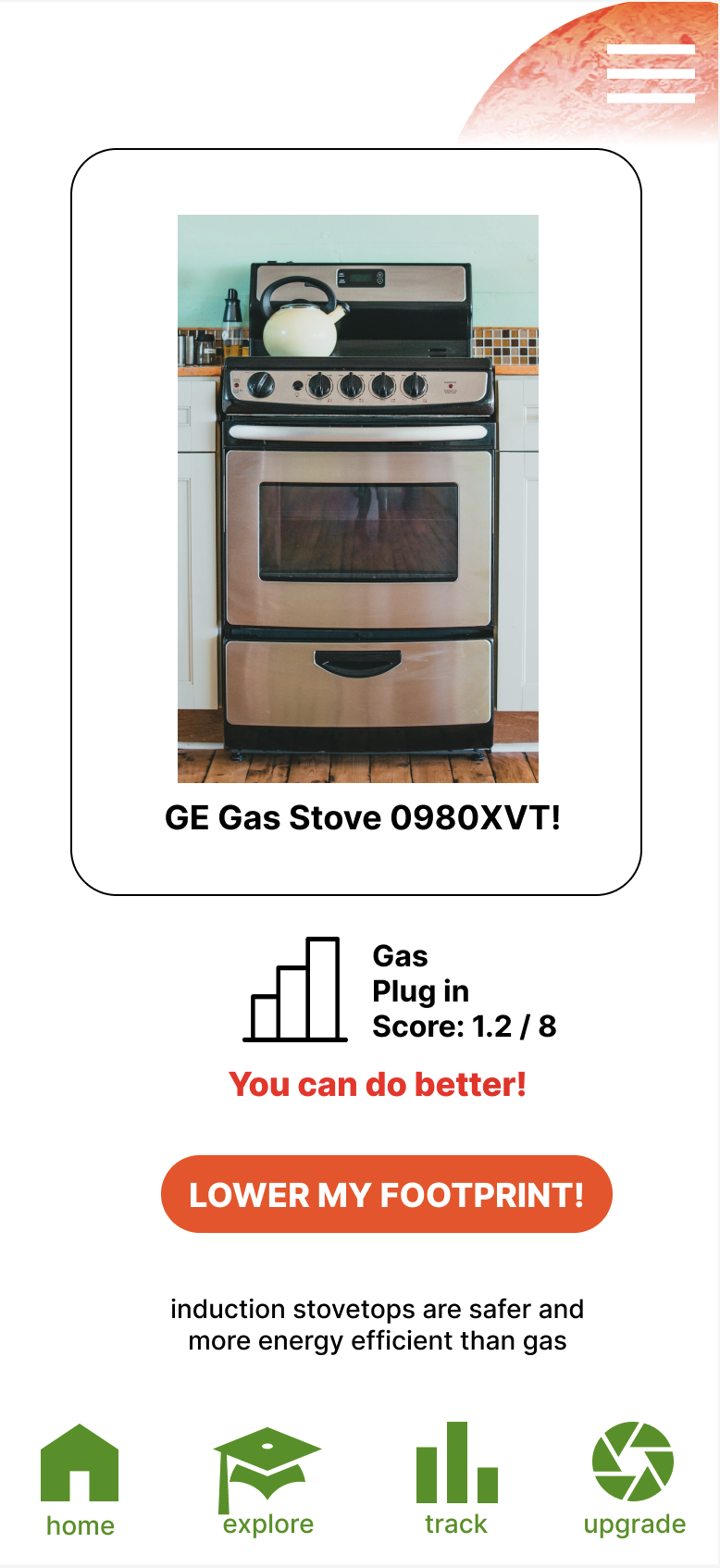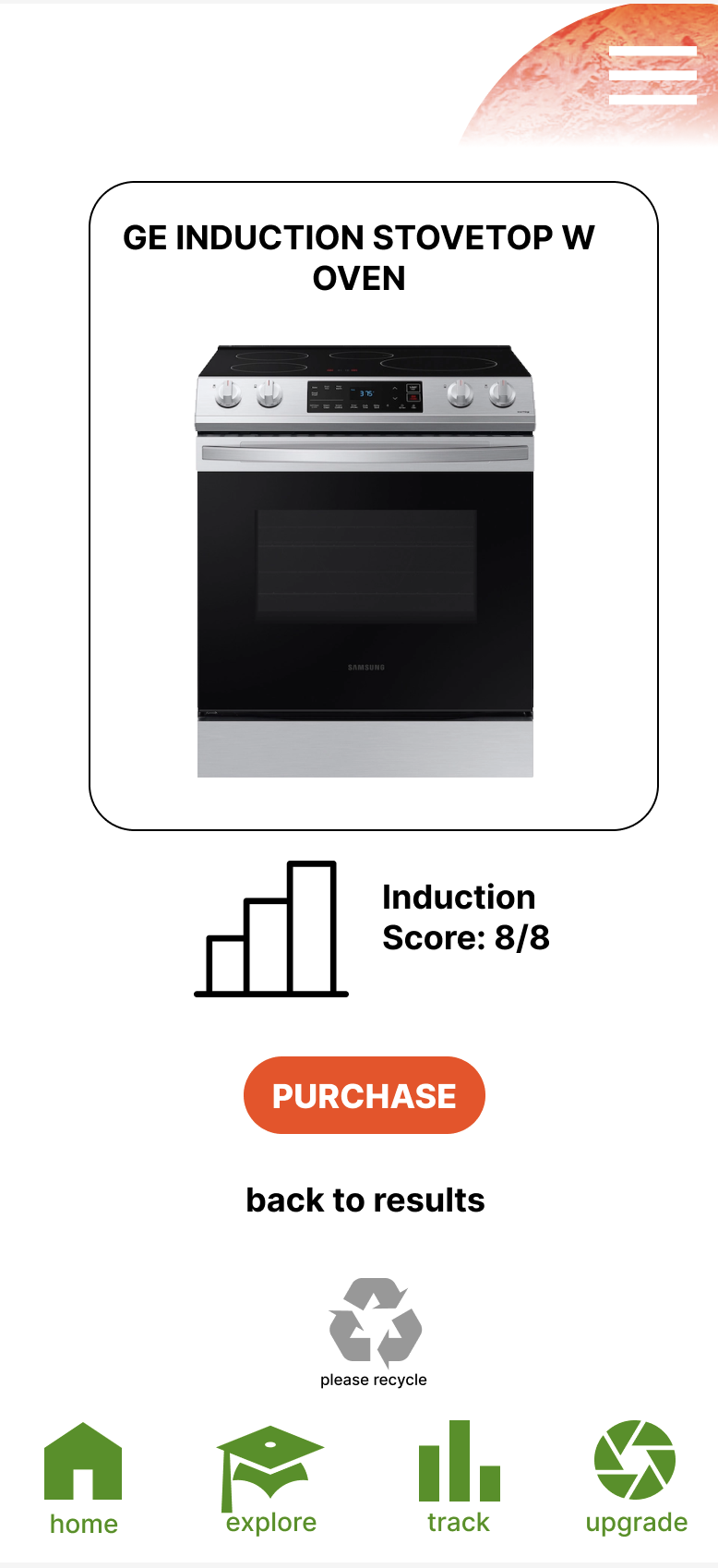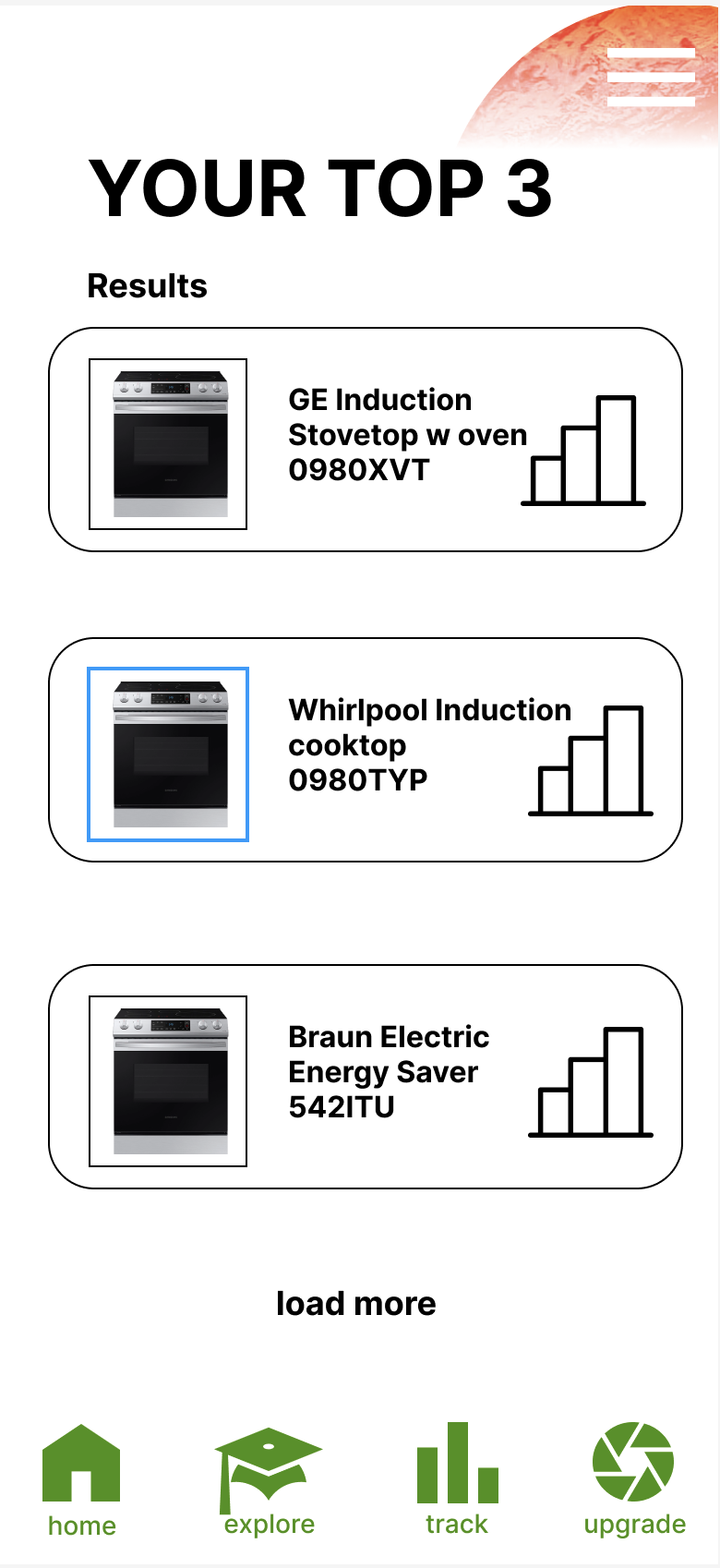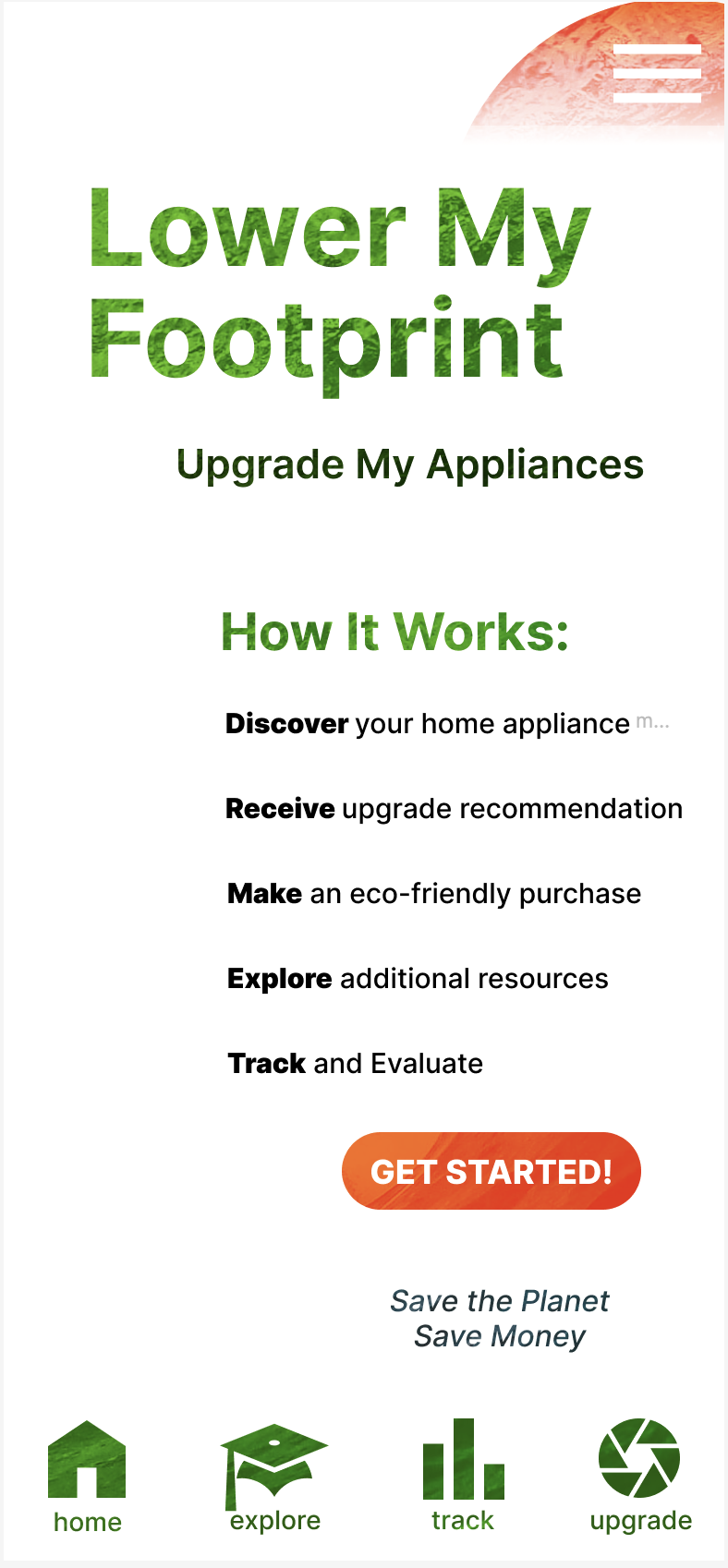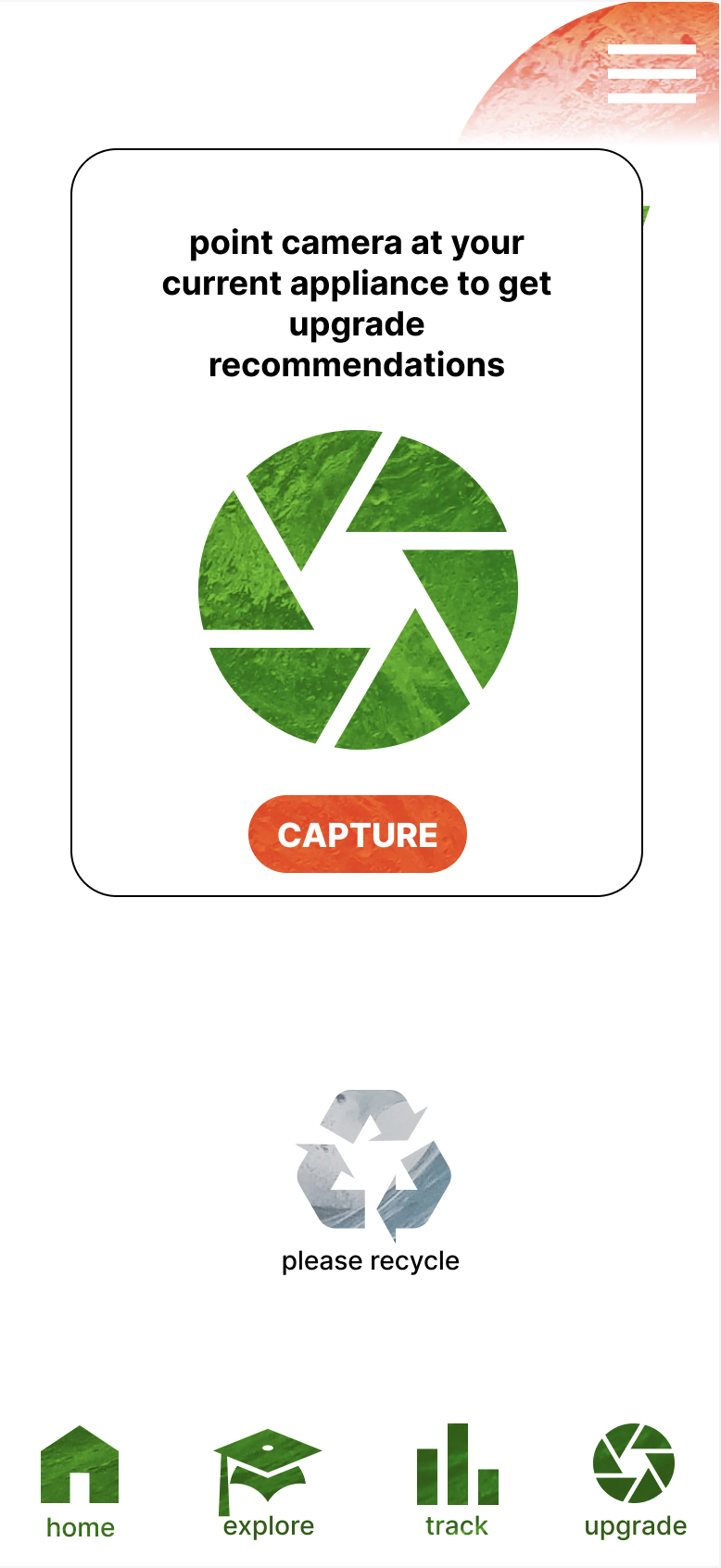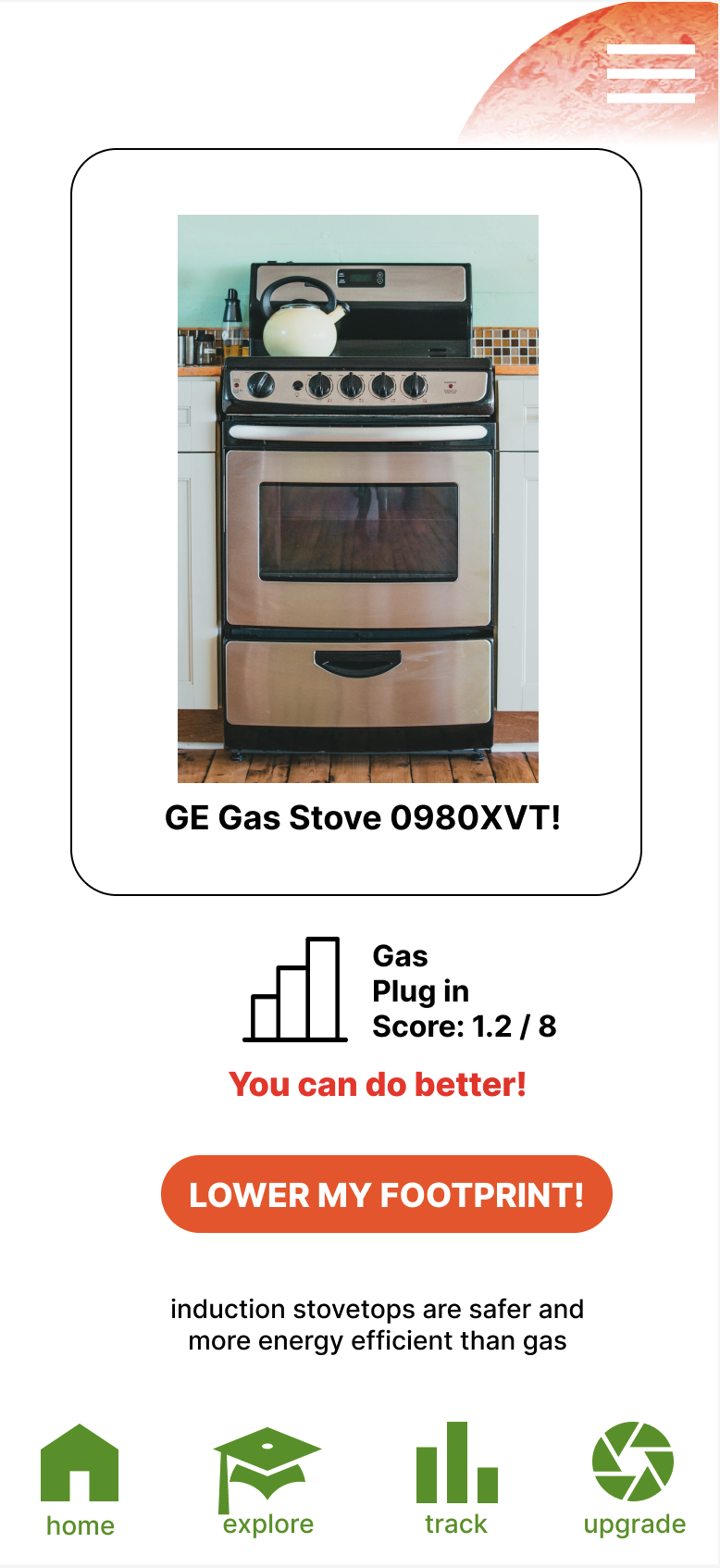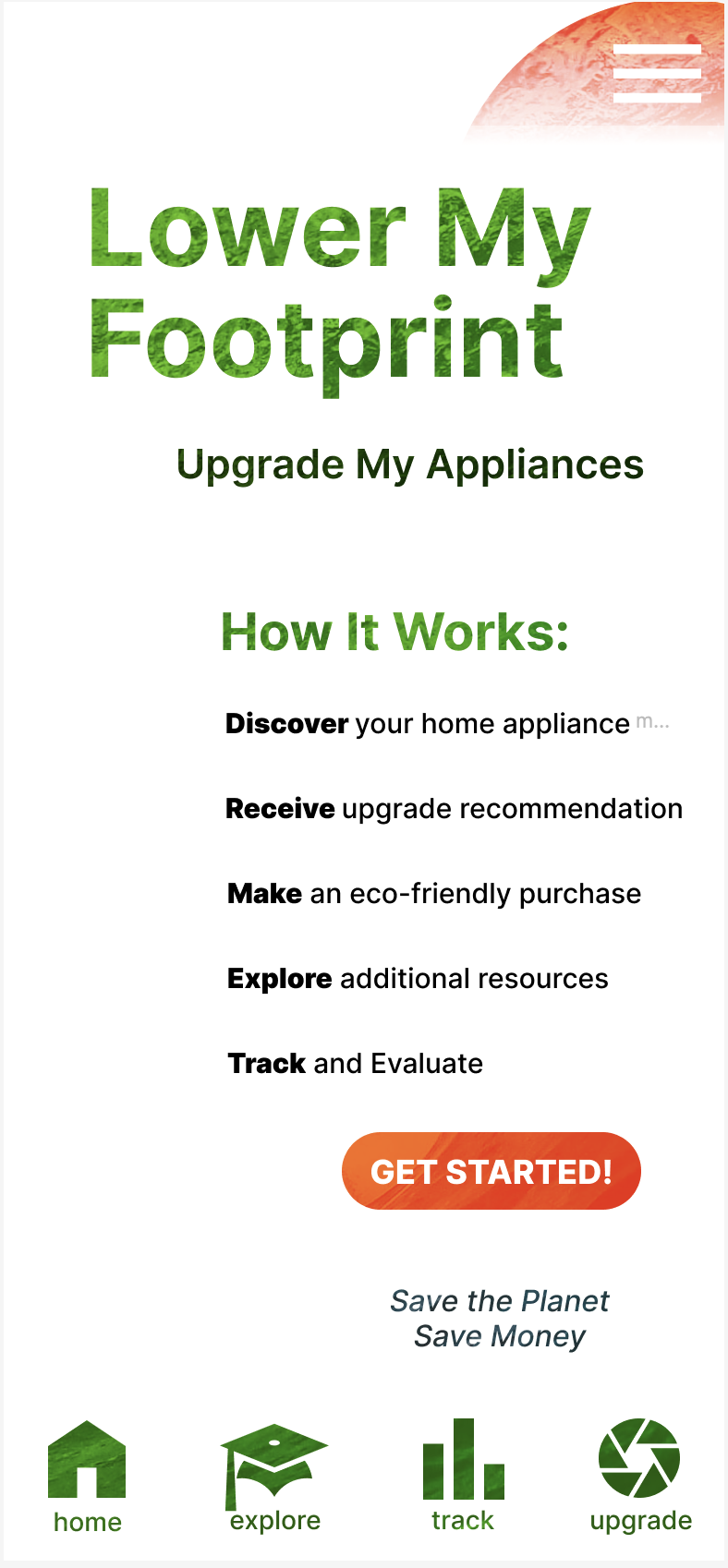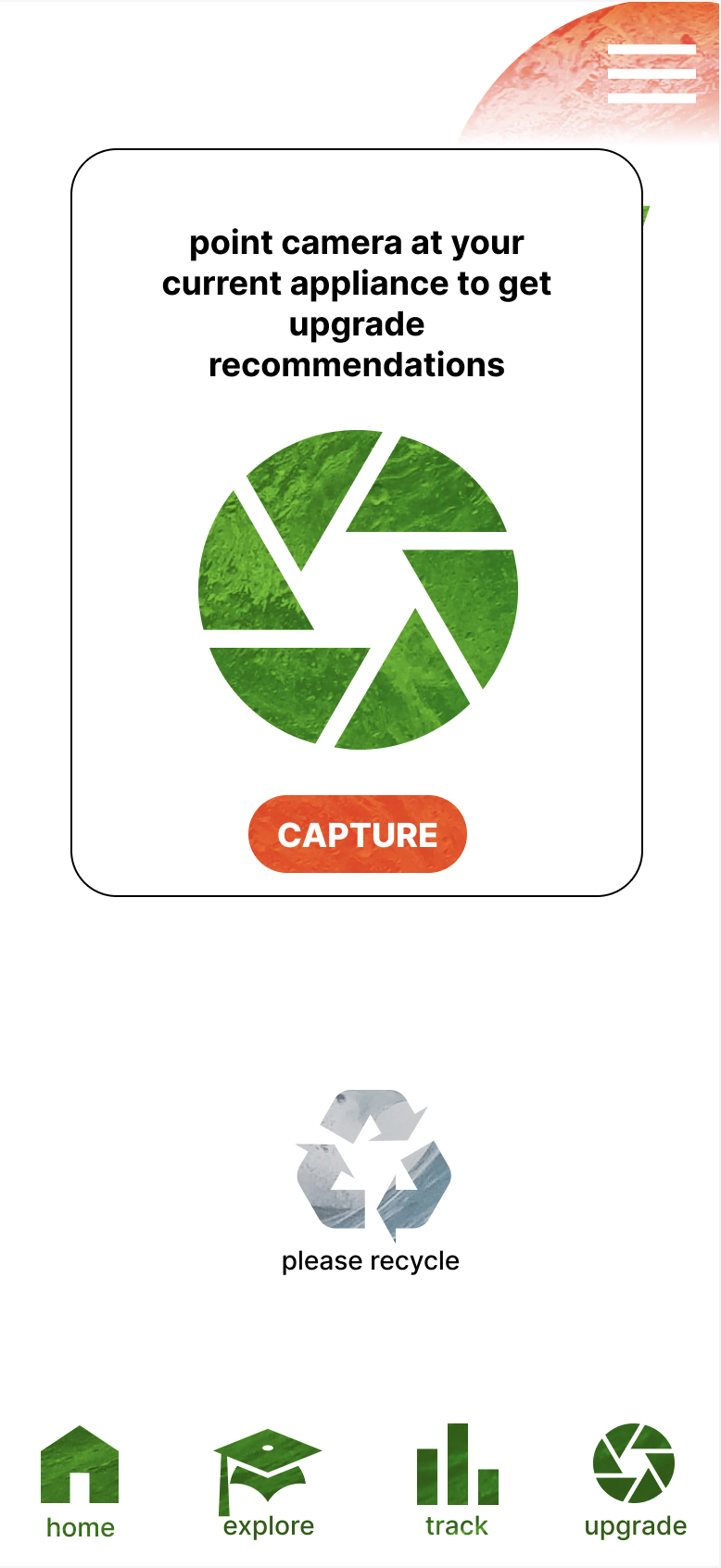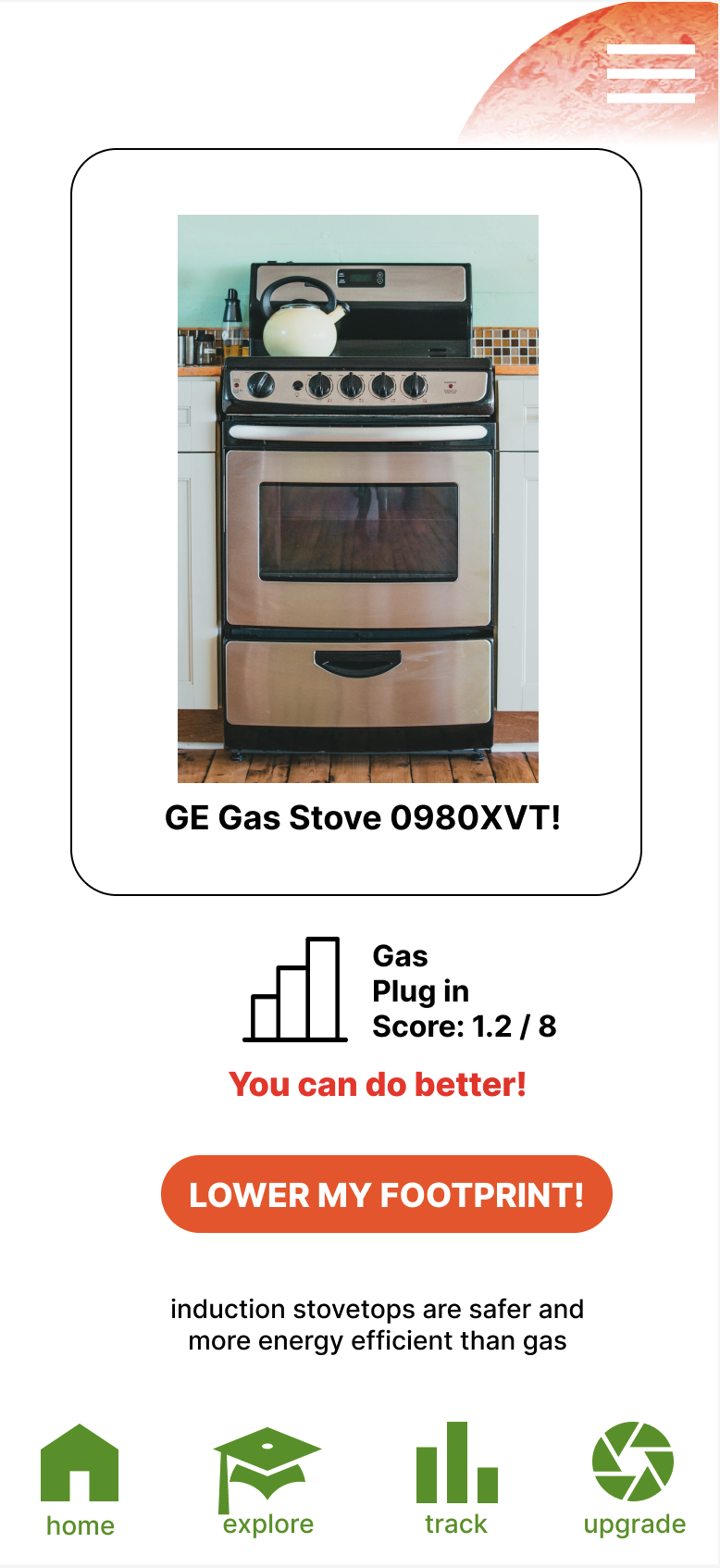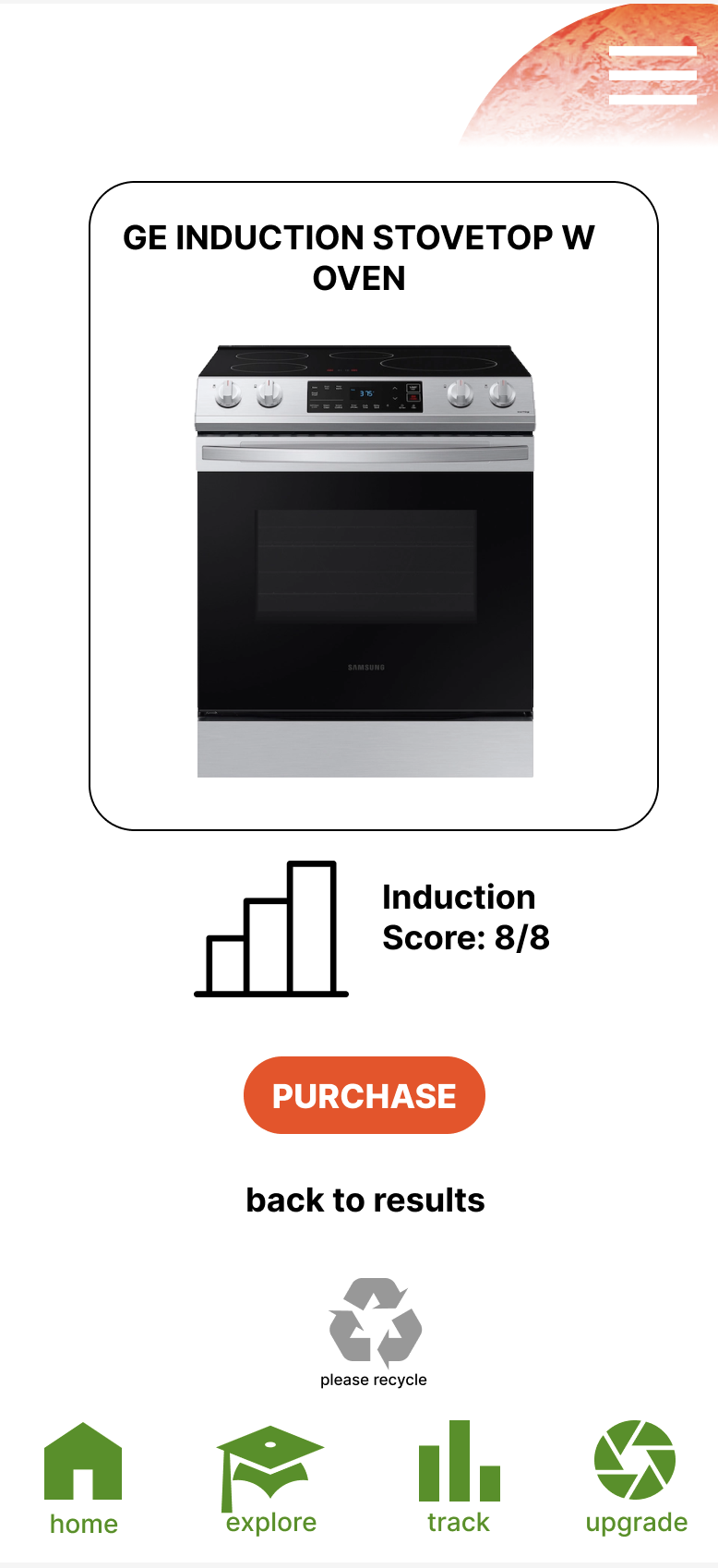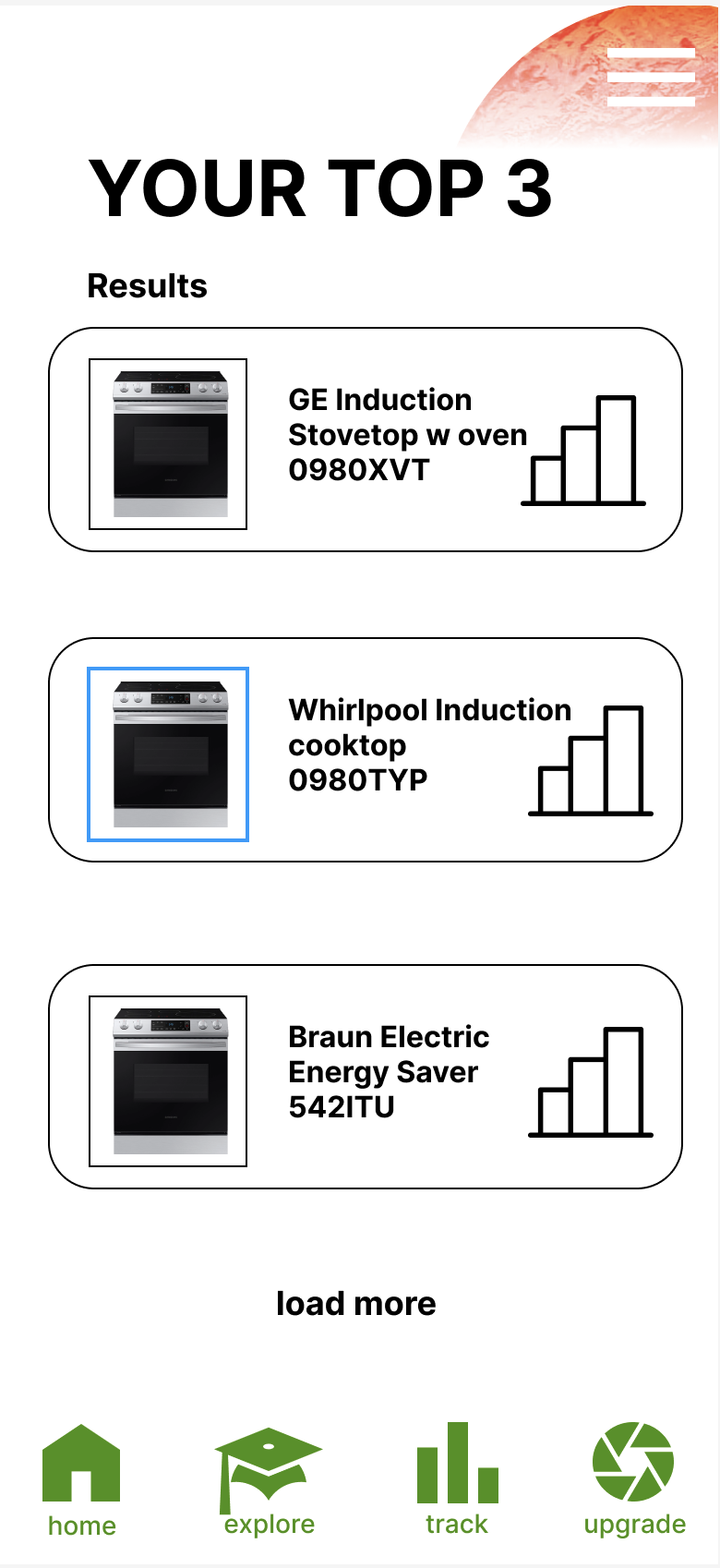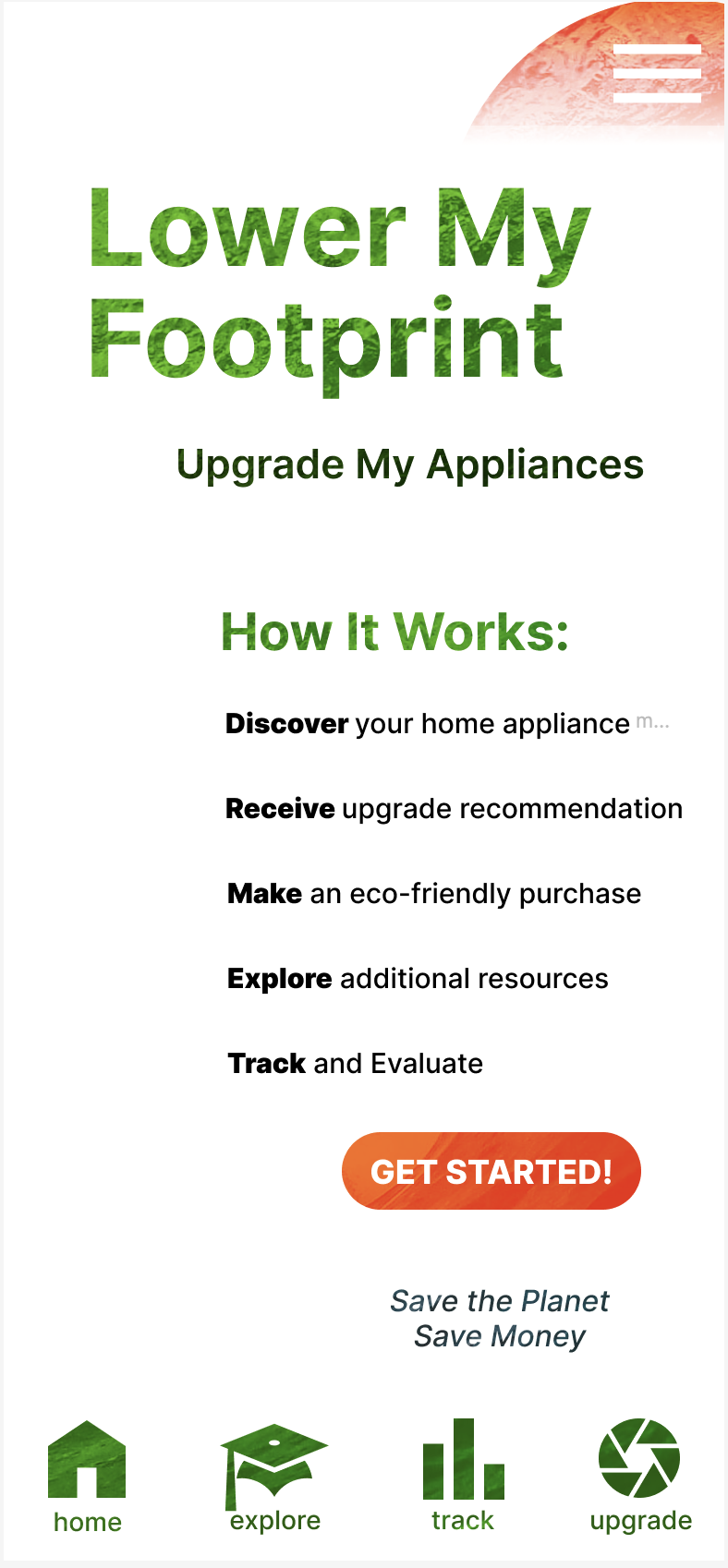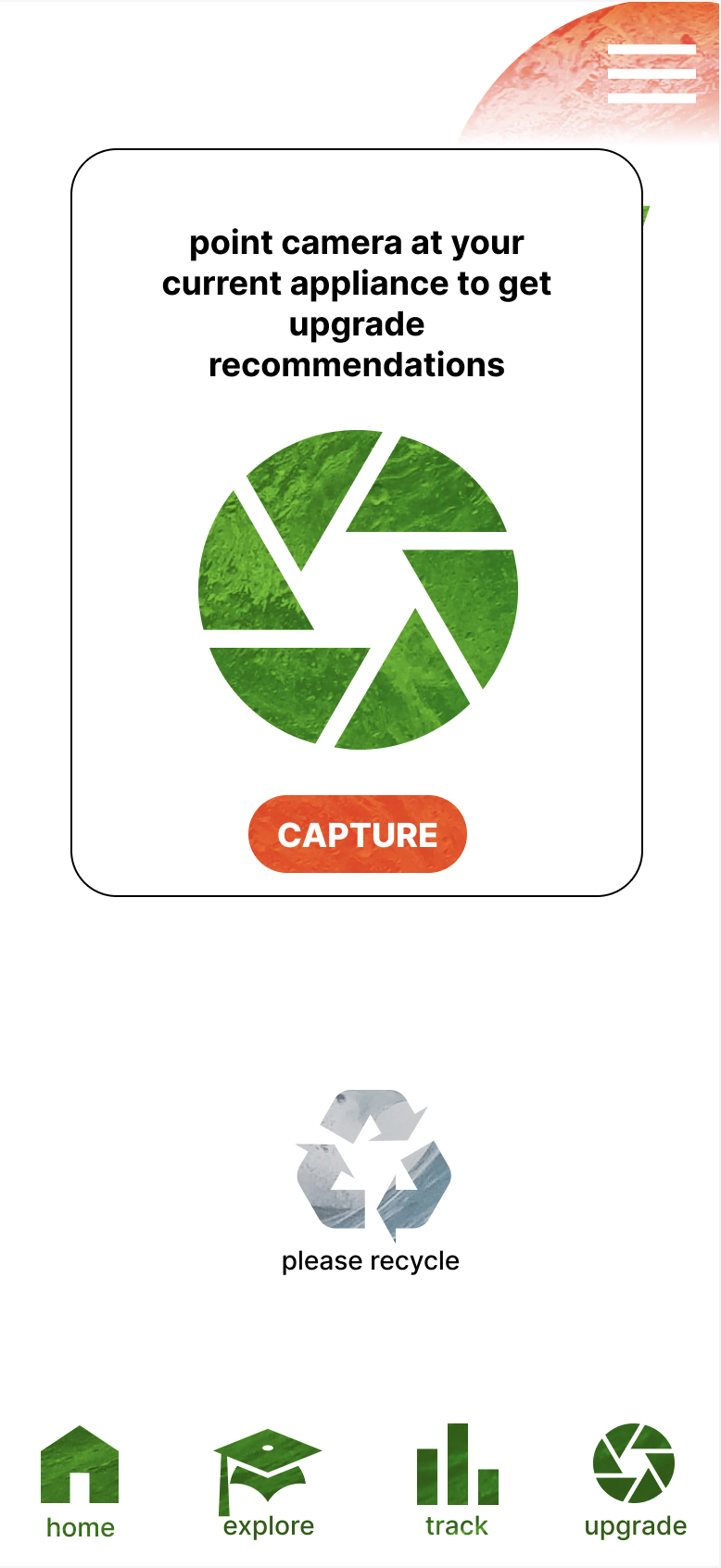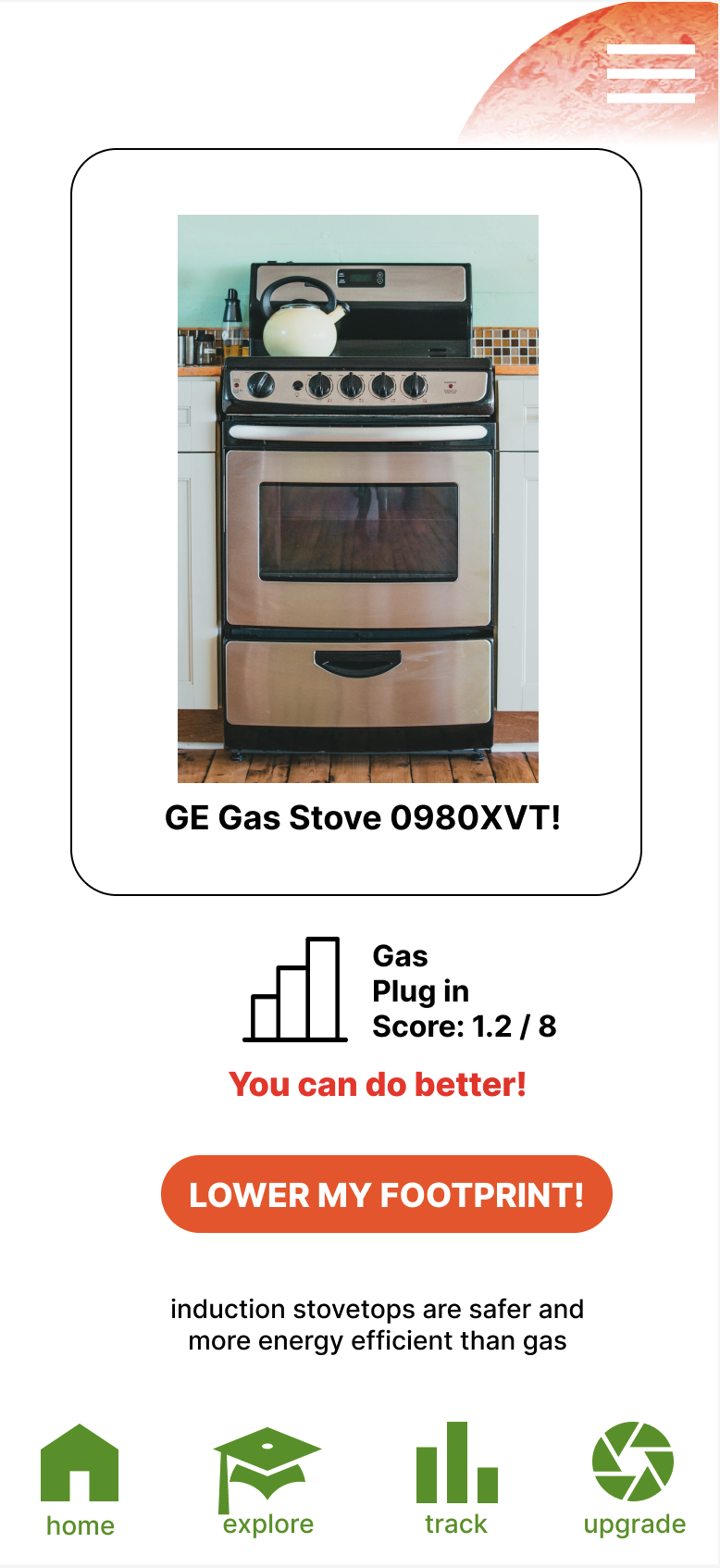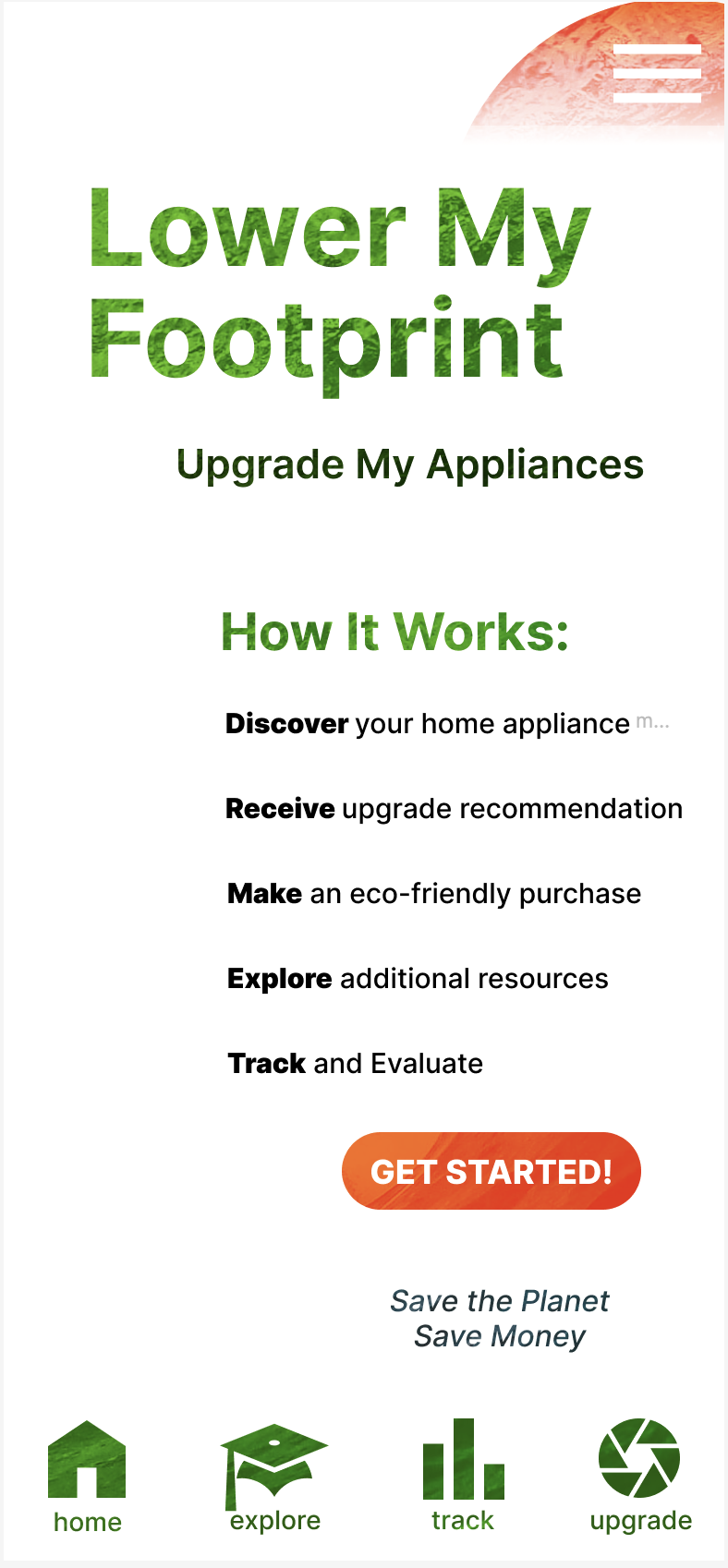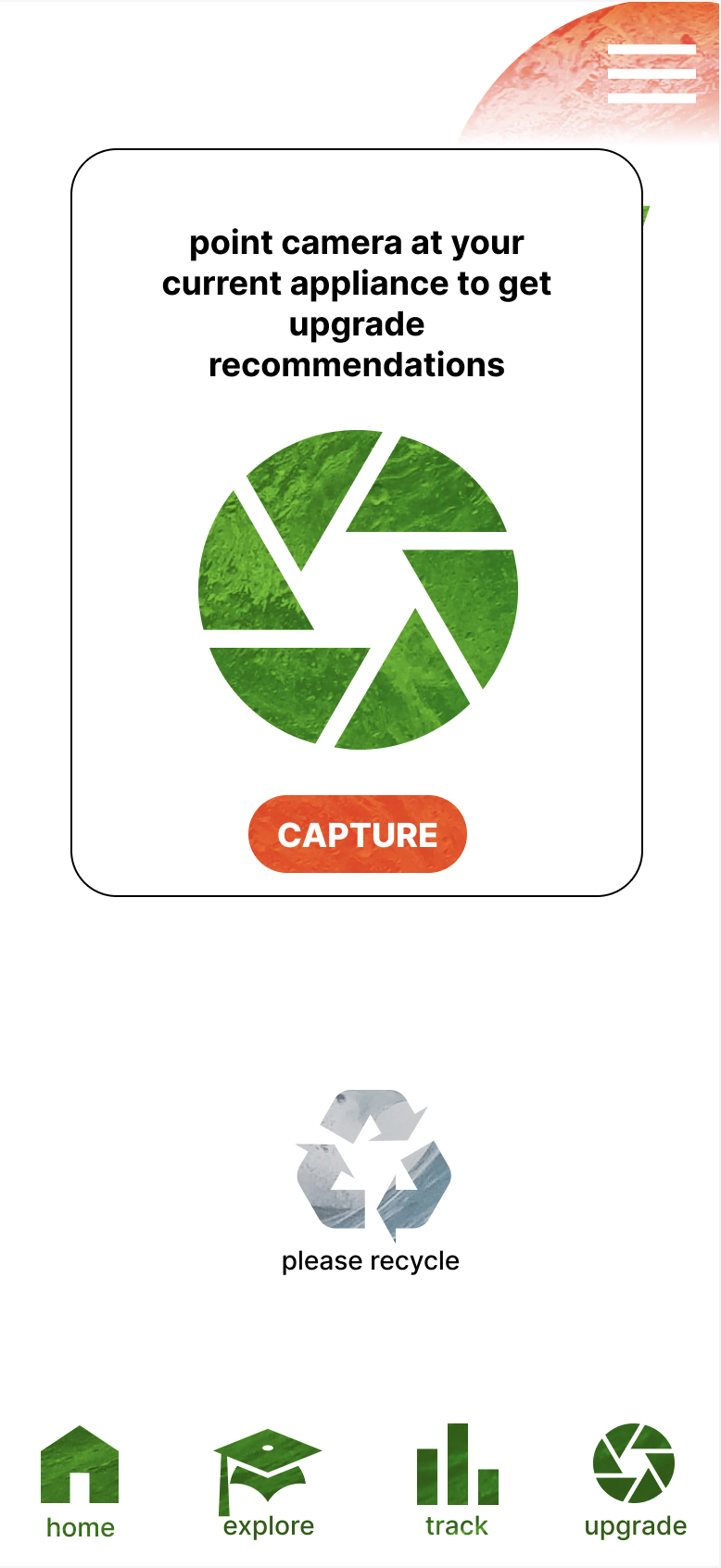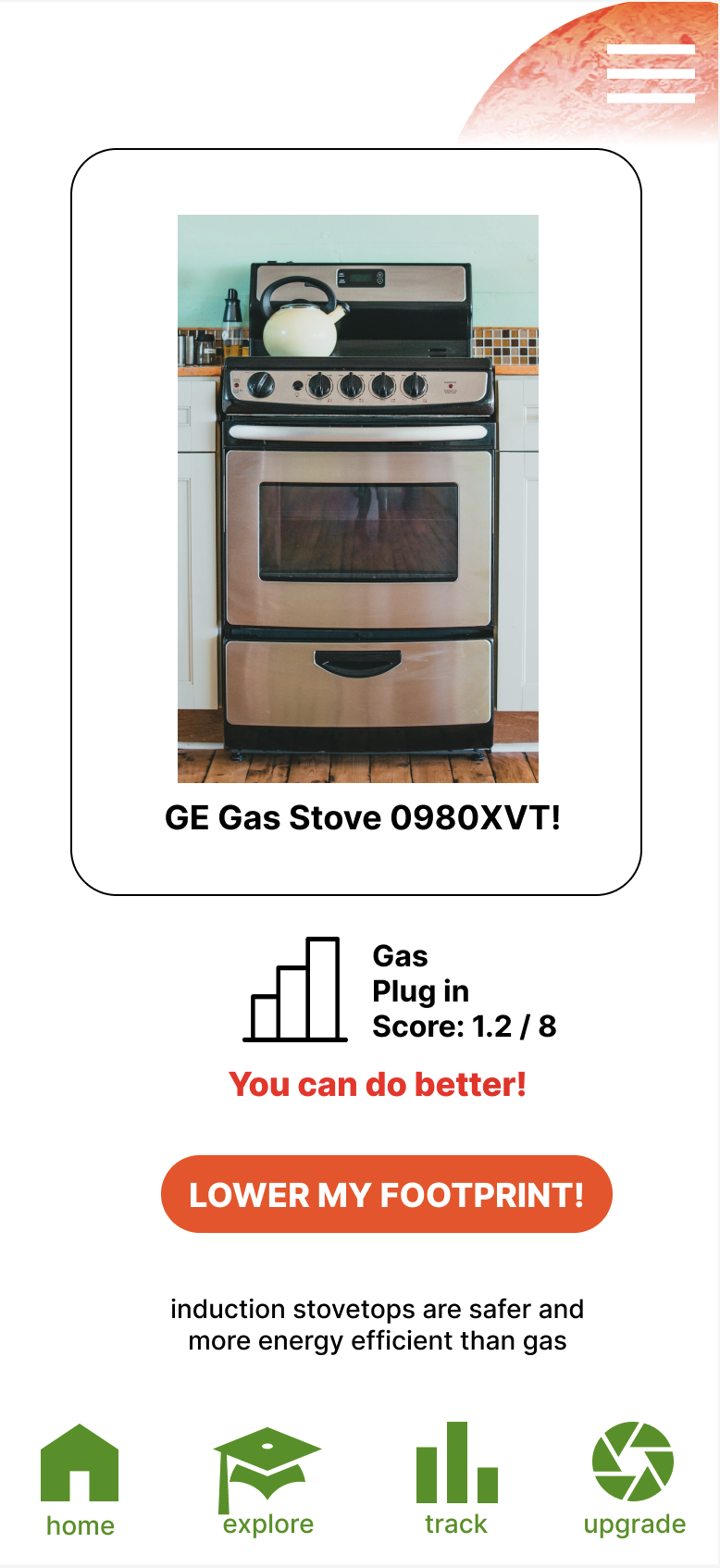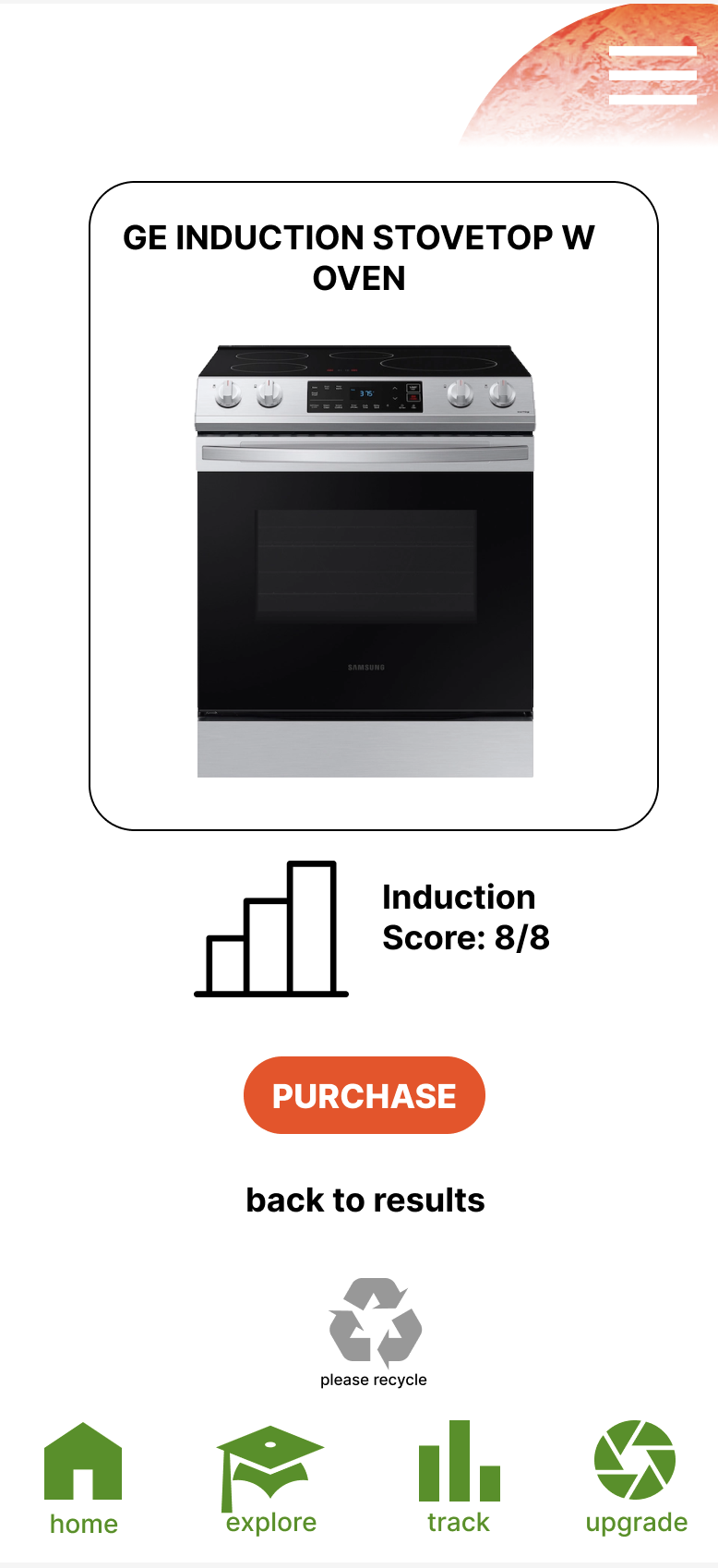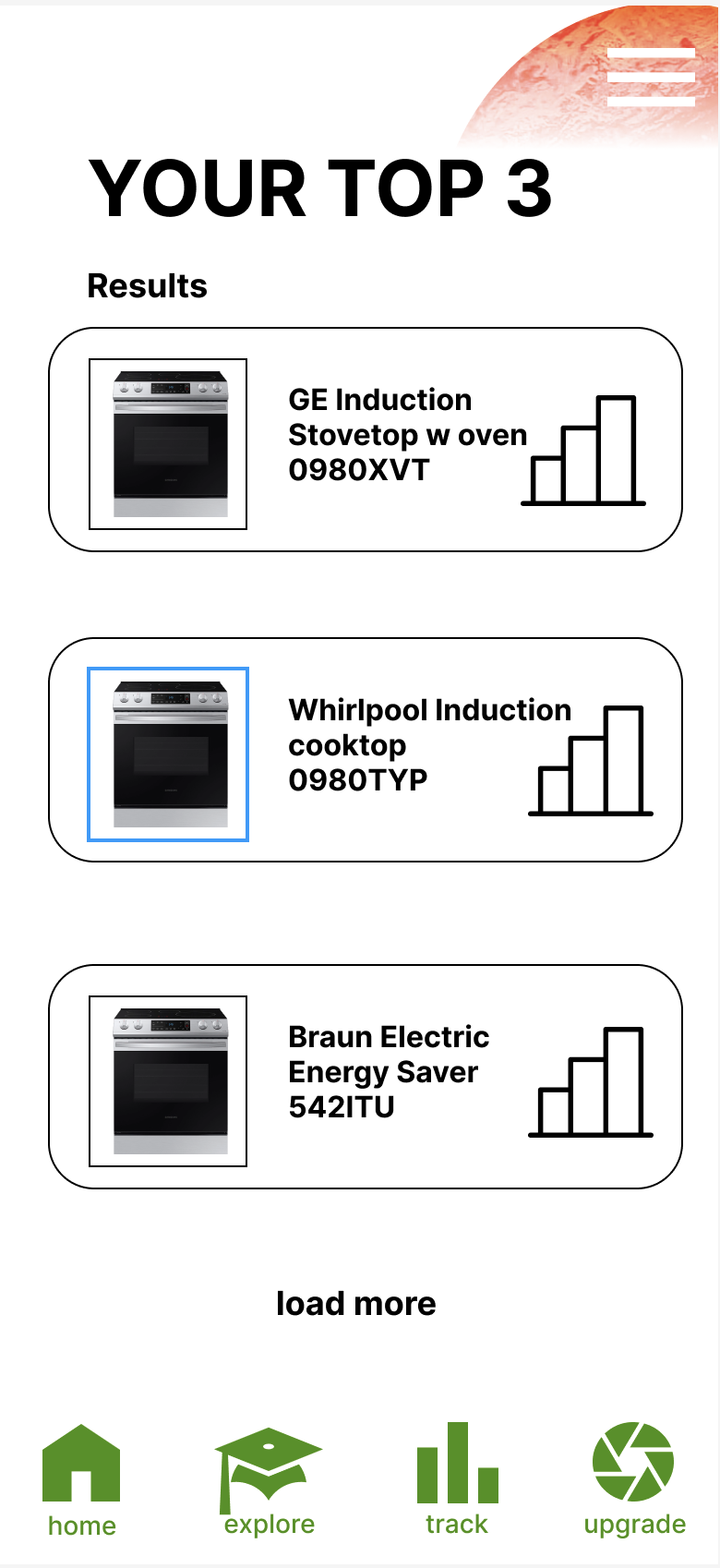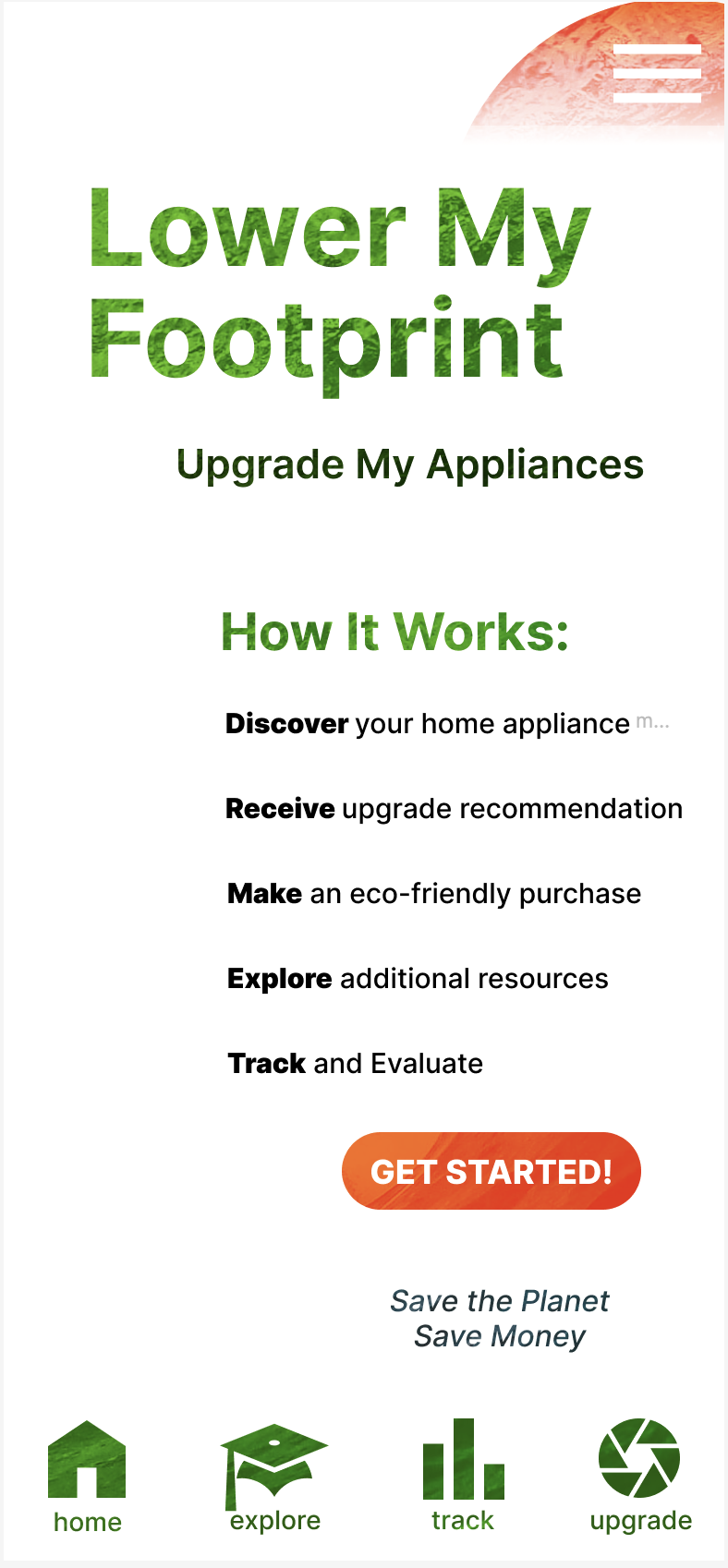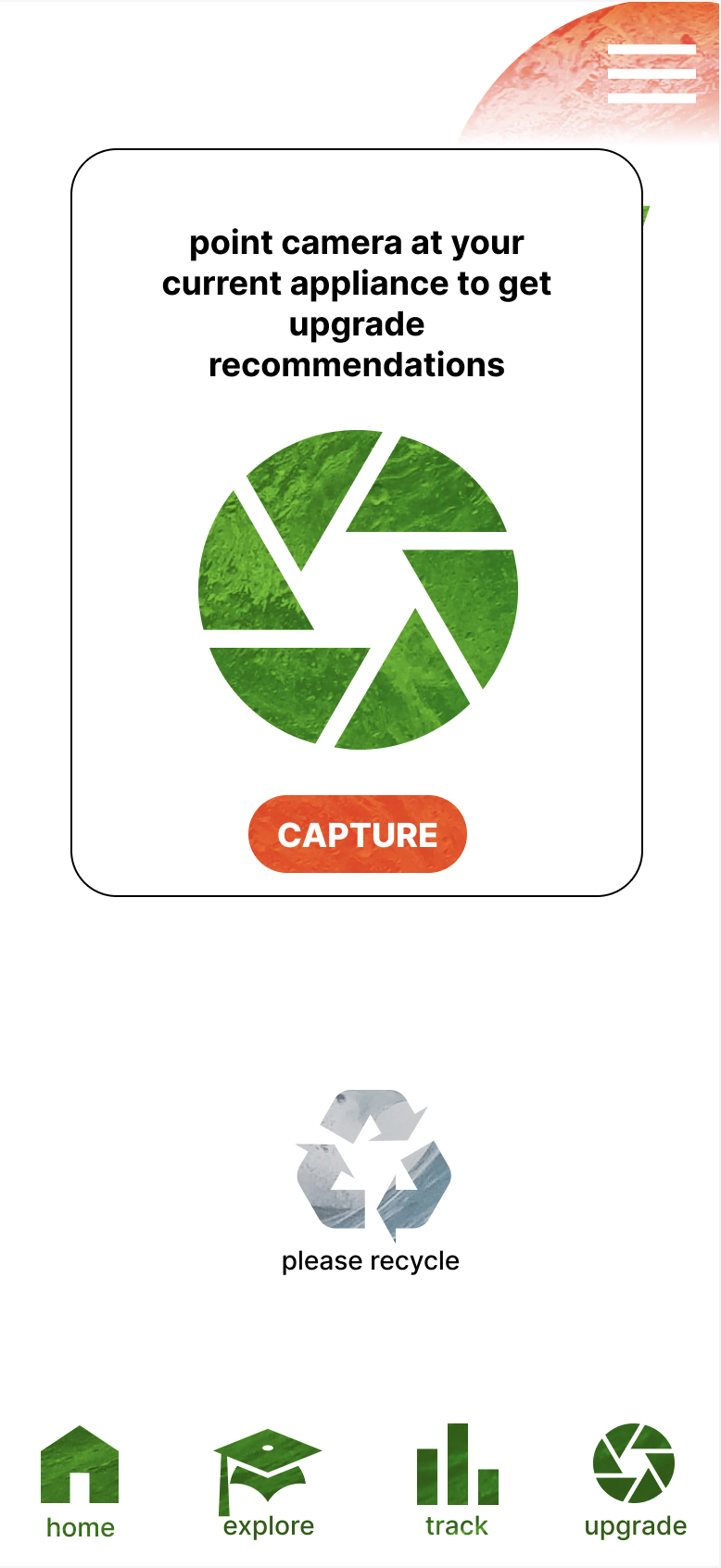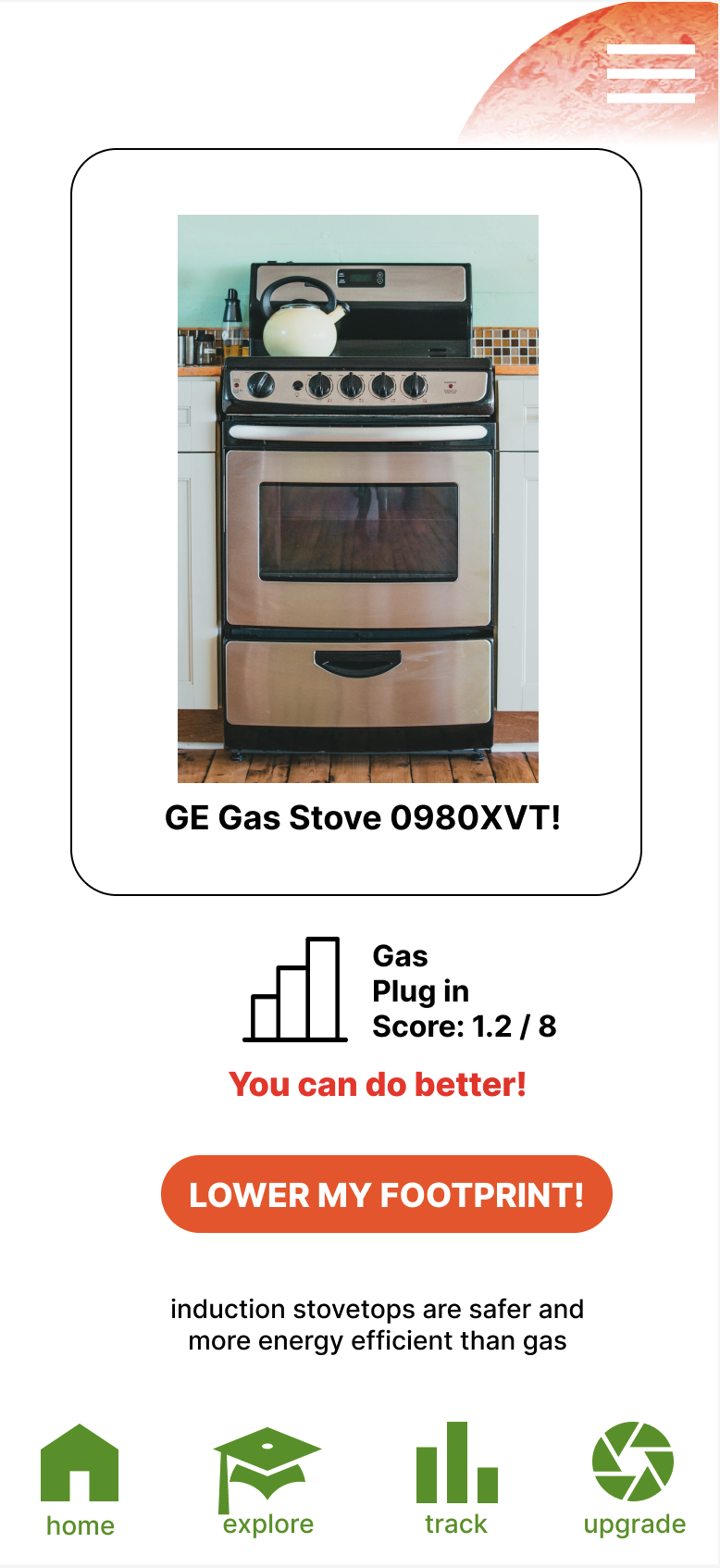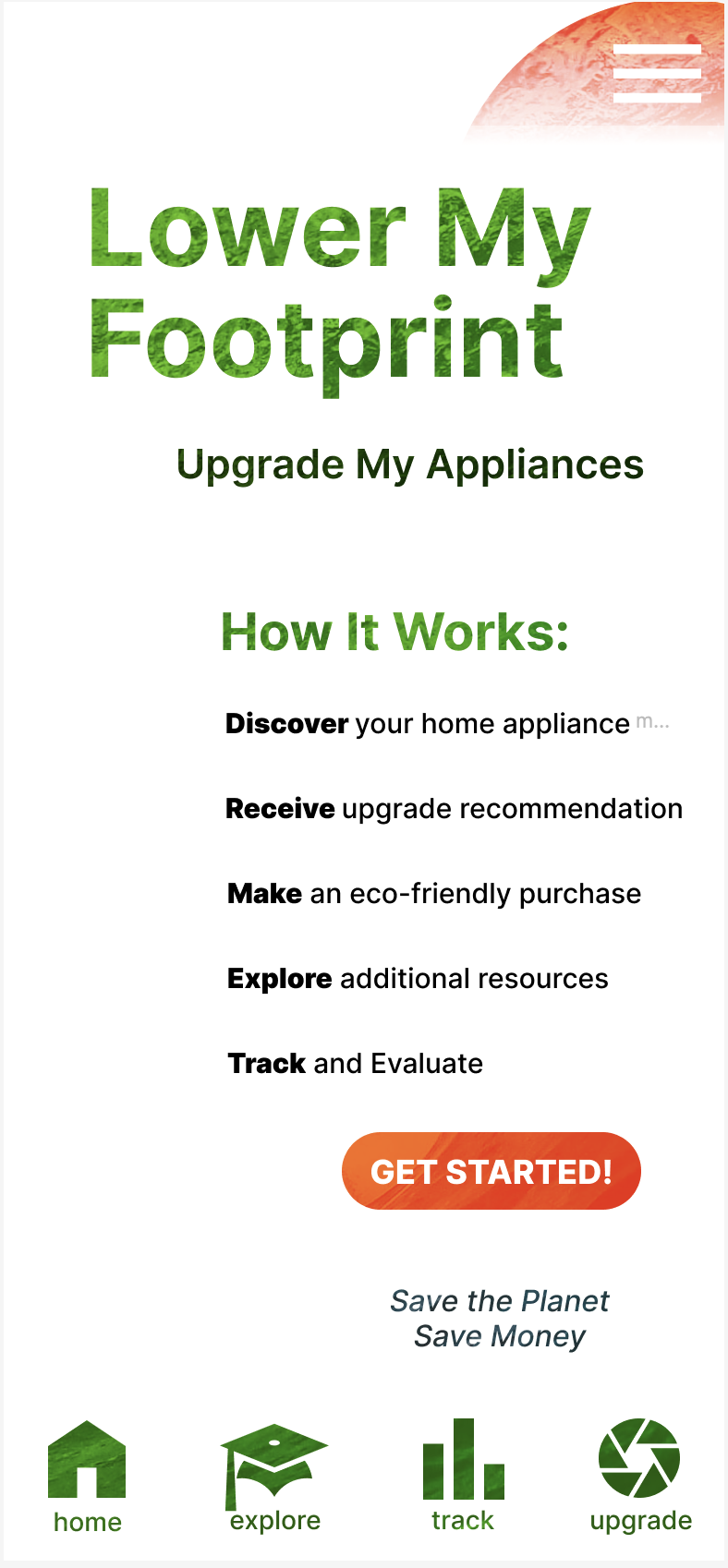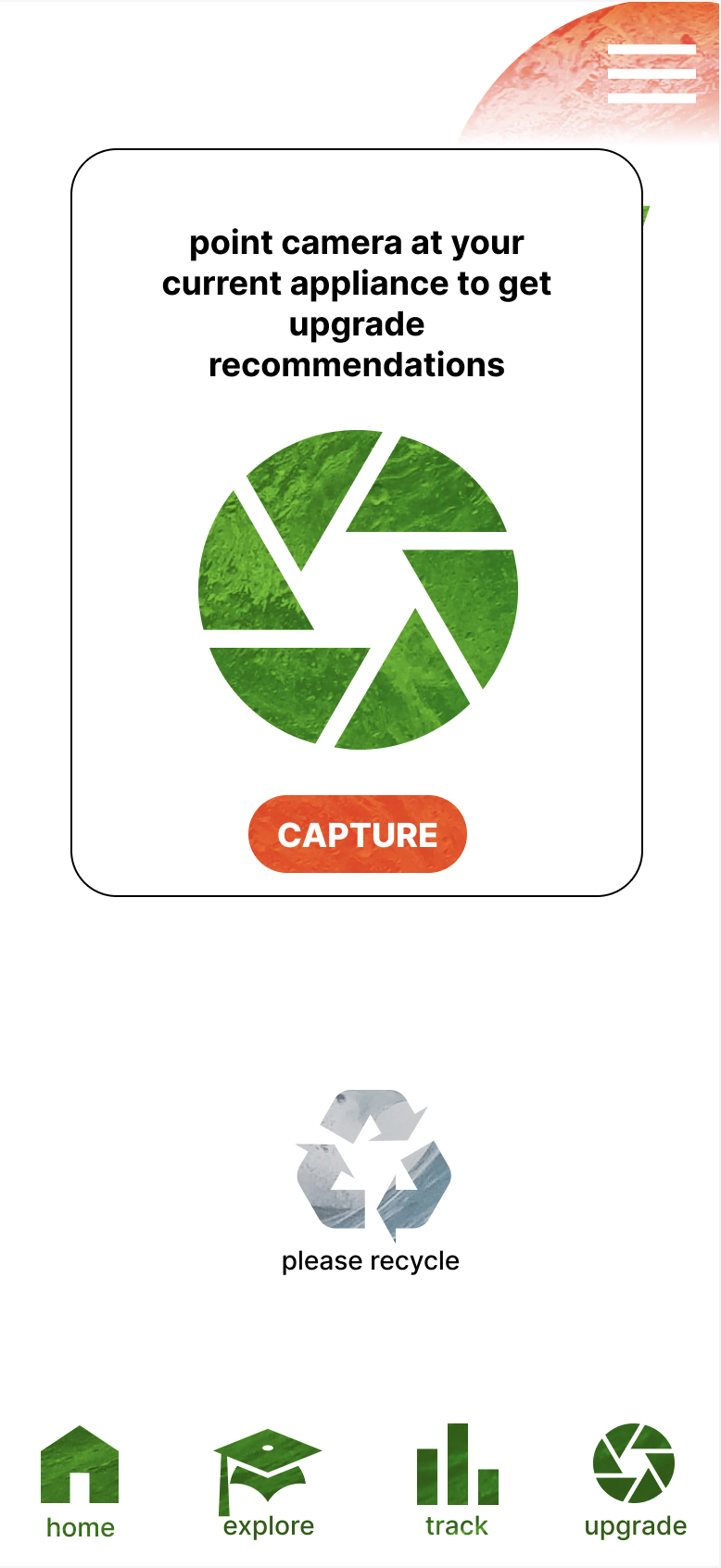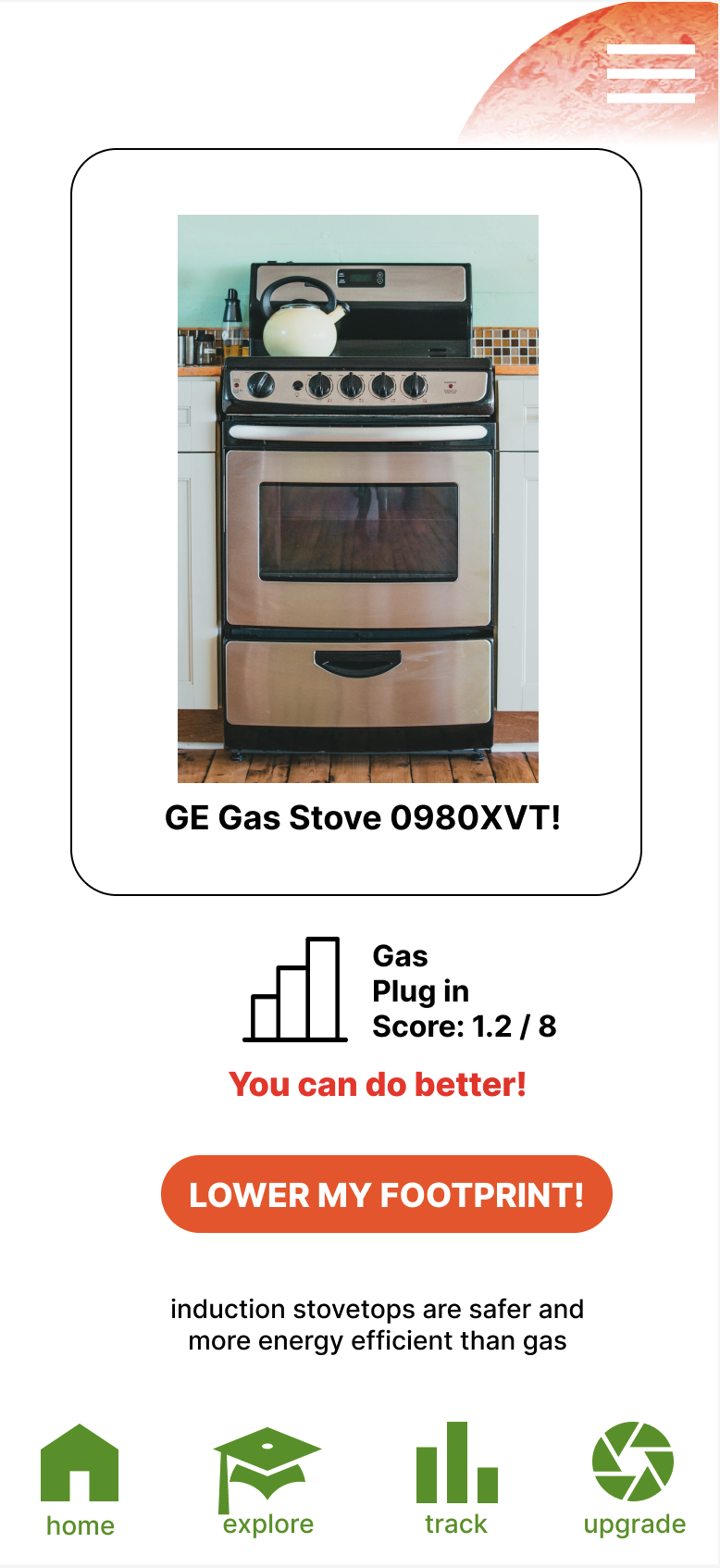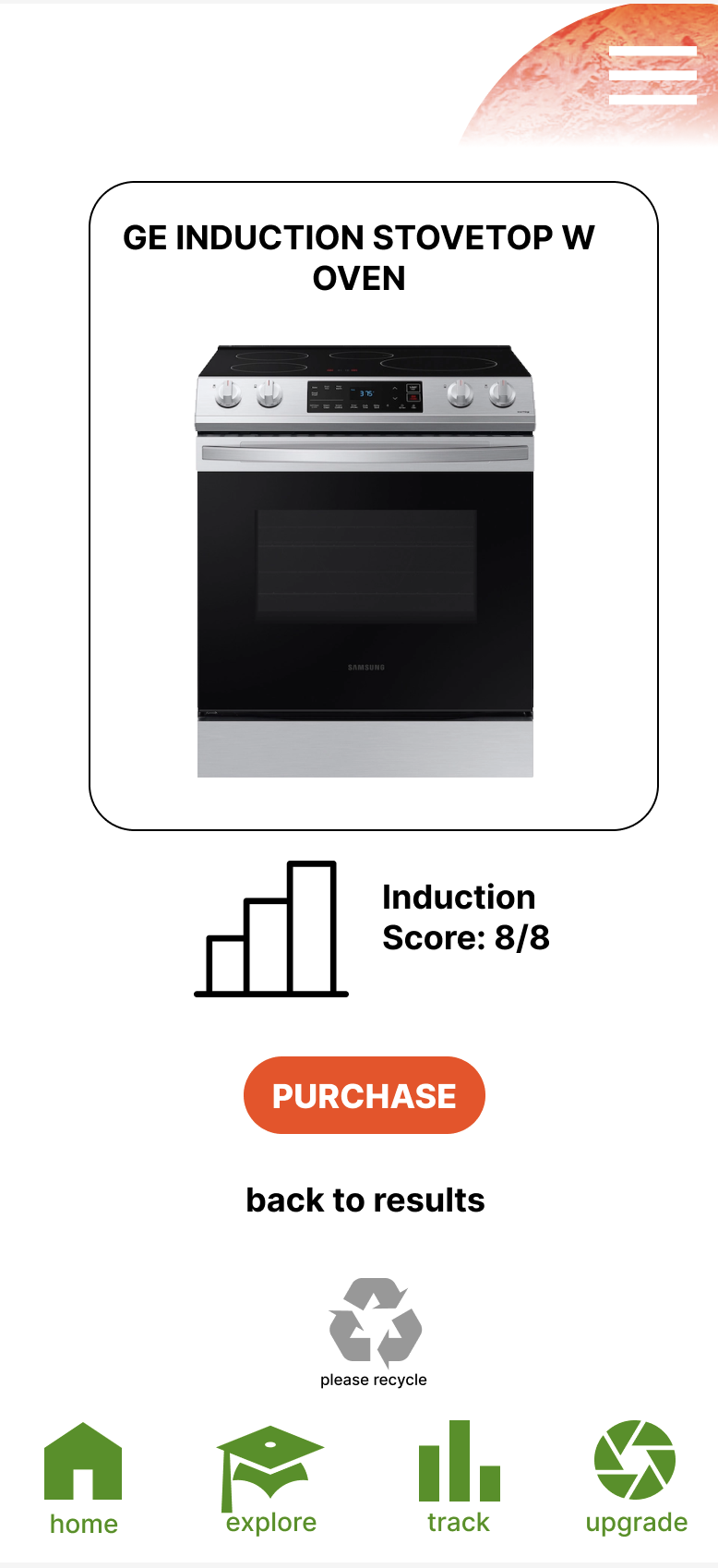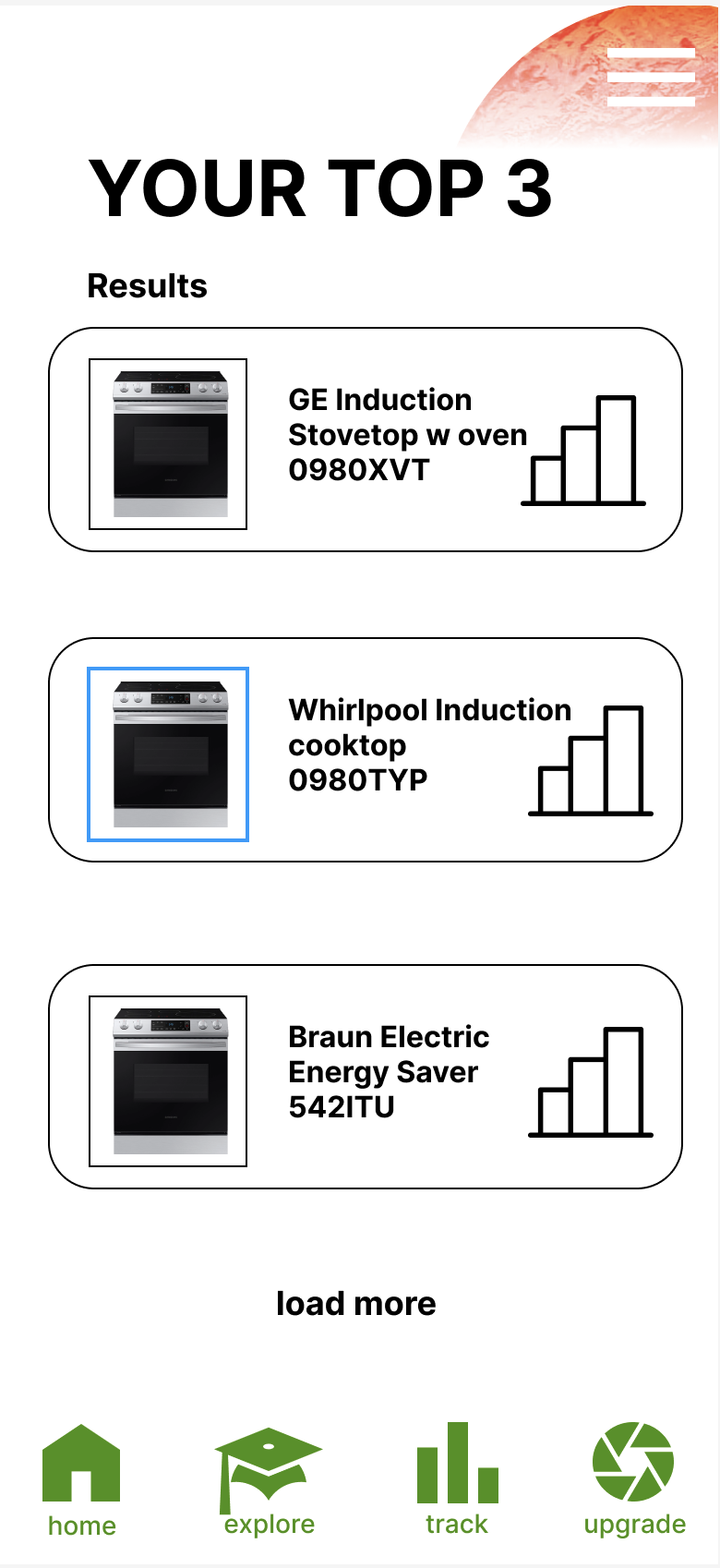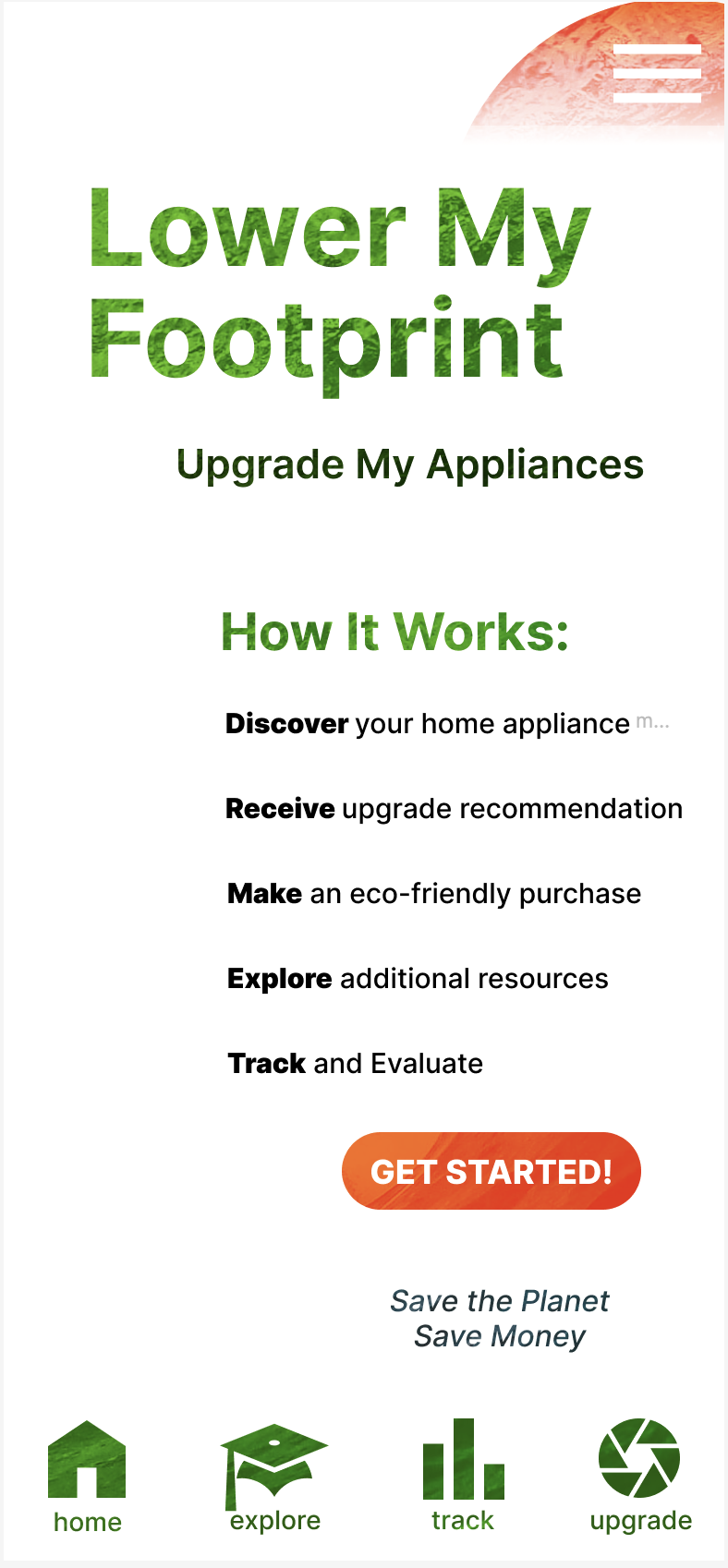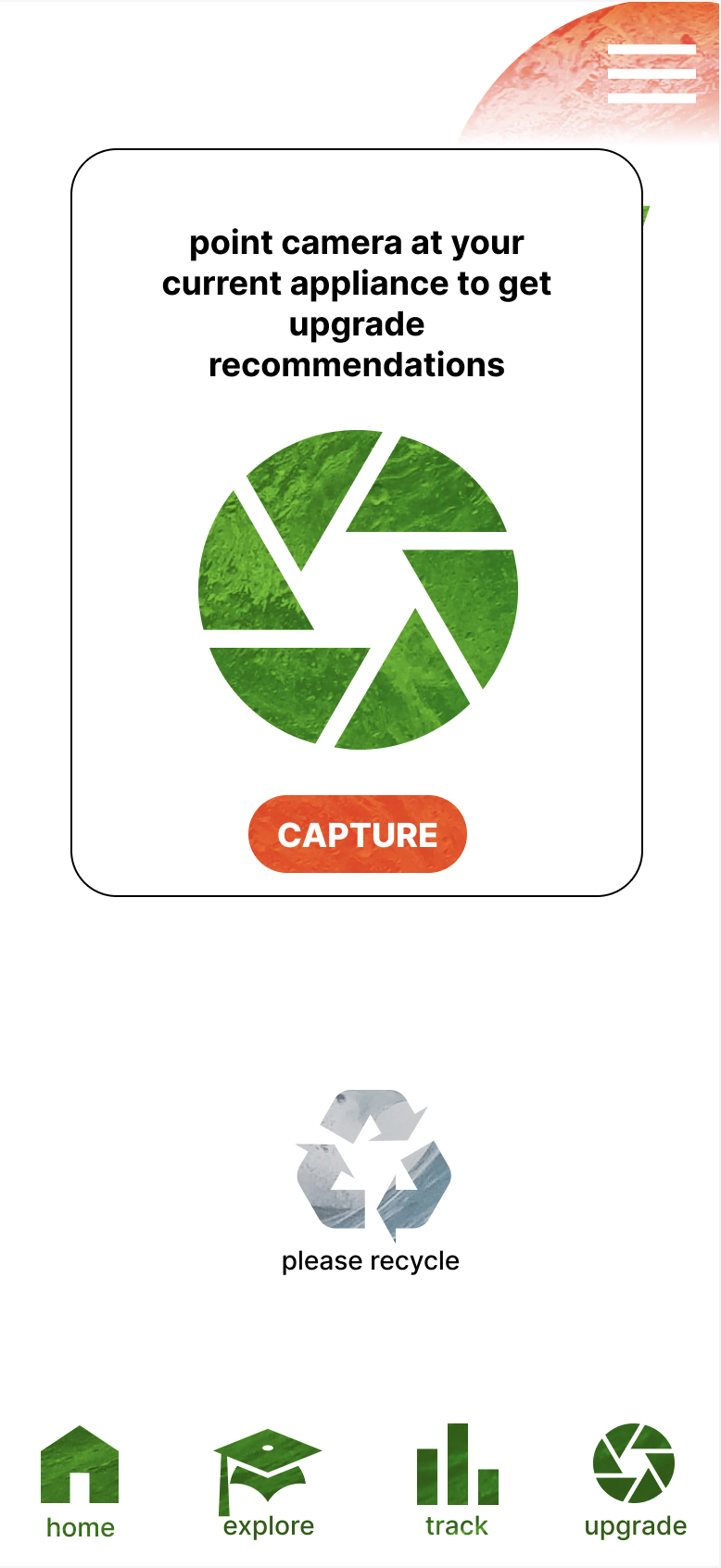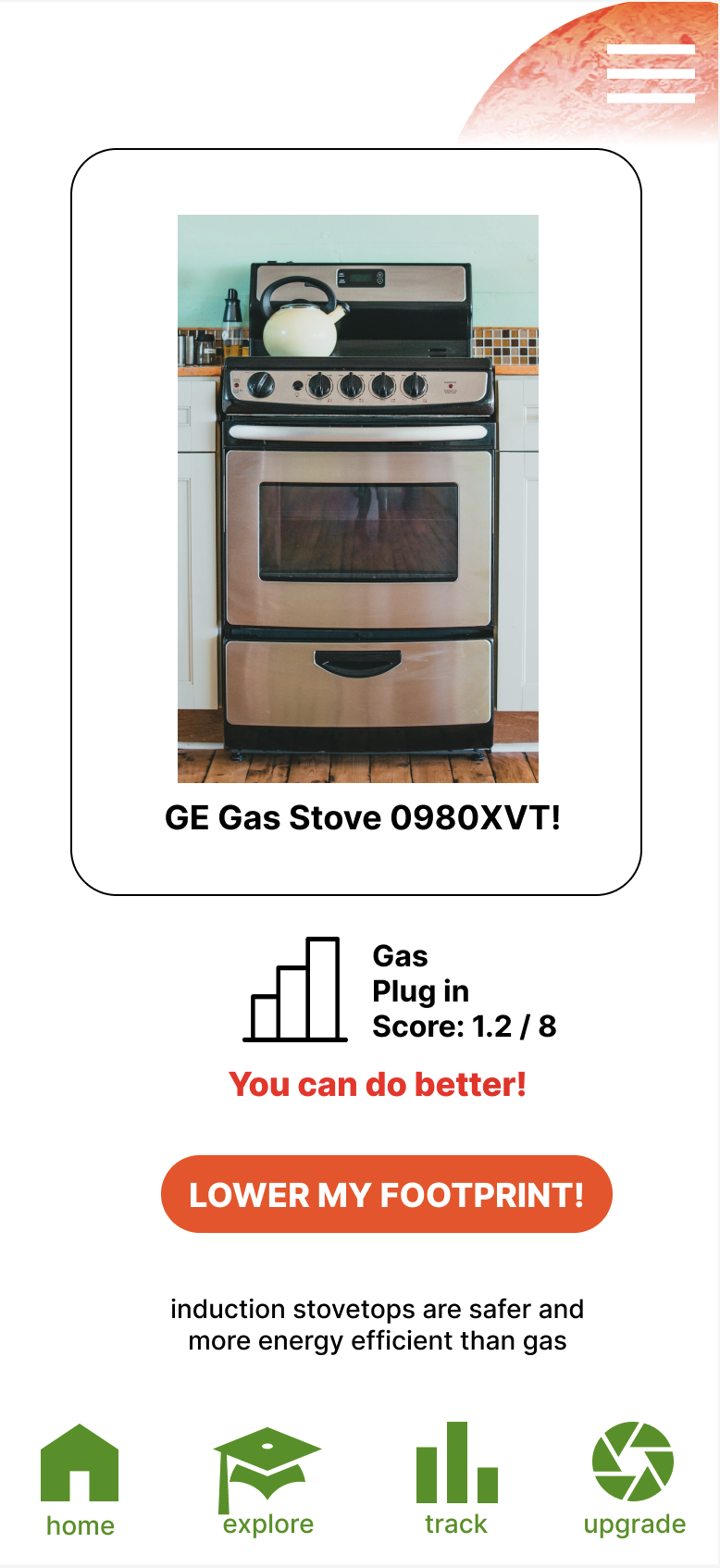 Product
Introducing LowerMyFootprint, an innovative app and responsive website designed to empower individuals in their journey towards reducing their carbon footprint. LowerMyFootprint offers a comprehensive platform that enables users to easily upgrade their home appliances with more environmentally friendly options, ultimately contributing to a greener and more sustainable future.
My Role: Ideate, UI/UX
Design Tools: Figma and Photoshop
User Map, Site Map, Competitive Audit, Wireframes, Low Fidelity Mockups, UI Design, High Fidelity Mockups and Prototypes
Problem
Homeowners unknowingly waste significant amounts of money and contribute to environmental damage by using outdated and inefficient home appliances. They lack easy access to alternative, environmentally friendly options that can help reduce their carbon footprint and conserve valuable resources. The challenge lies in bridging the gap between homeowners and the vast array of energy-efficient appliances available in the market, enabling them to make informed choices and upgrade their homes sustainably.
Goal
The Goal of this app is to help individuals Lower their Carbon Footprint while saving money.
Tools
Figma

Adobe Creative Suite
I utilized the following methods to begin:
User Research

Personas

Problem Statements

Competitive Audit

Ideation
User Research Summary
I performed a competitive audit of three key competitors. The goal of this audit was to understand the various products and features currently in the marketplace and to see how some of those features could be combined to reduced carbon footprint and reduce energy costs. I assumed that there would be more apps on the market to address this problem. I learned that while there are detailed websites to educated consumers and track their energy usage, there is a lot more that can be done in thinking of solutions that are outside of the box while not overwhelming that require the user to spend a lot of time and thought to figure it out. There is definitely room in the market for LowerMyFootprint
Scone.ai: An appYour personal climate assistant to become CO₂ neutral, assess and makes suggestions. Track, makes suggestions of lifestyle and improvements, community
Smappee.com: Smappee aims to provide comprehensive, real-time insight into energy consumption that can even pinpoint which appliances are using the most power. Via a sensor attached to the user's fusebox, Smappee collects energy insights and sends them to the user's phone.
Energy Cost Calculator: an app, Count your CO2 emission- Energy Cost Calculator: calculates the Operating cost & Energy Usage of Electric Equipments or Machinery.
Competitive Audit

Scone.ai: Confusing as to how the user gets started. It also does not suggest specific companies or appliances for improvements.
Smappee.com: Must purchase their actual device to track. It itself is green but does not give recommendations on how to upgrade other home appliances.
Energy Cost Calculator: Good for tracking usage but does not suggest ways to improve and save.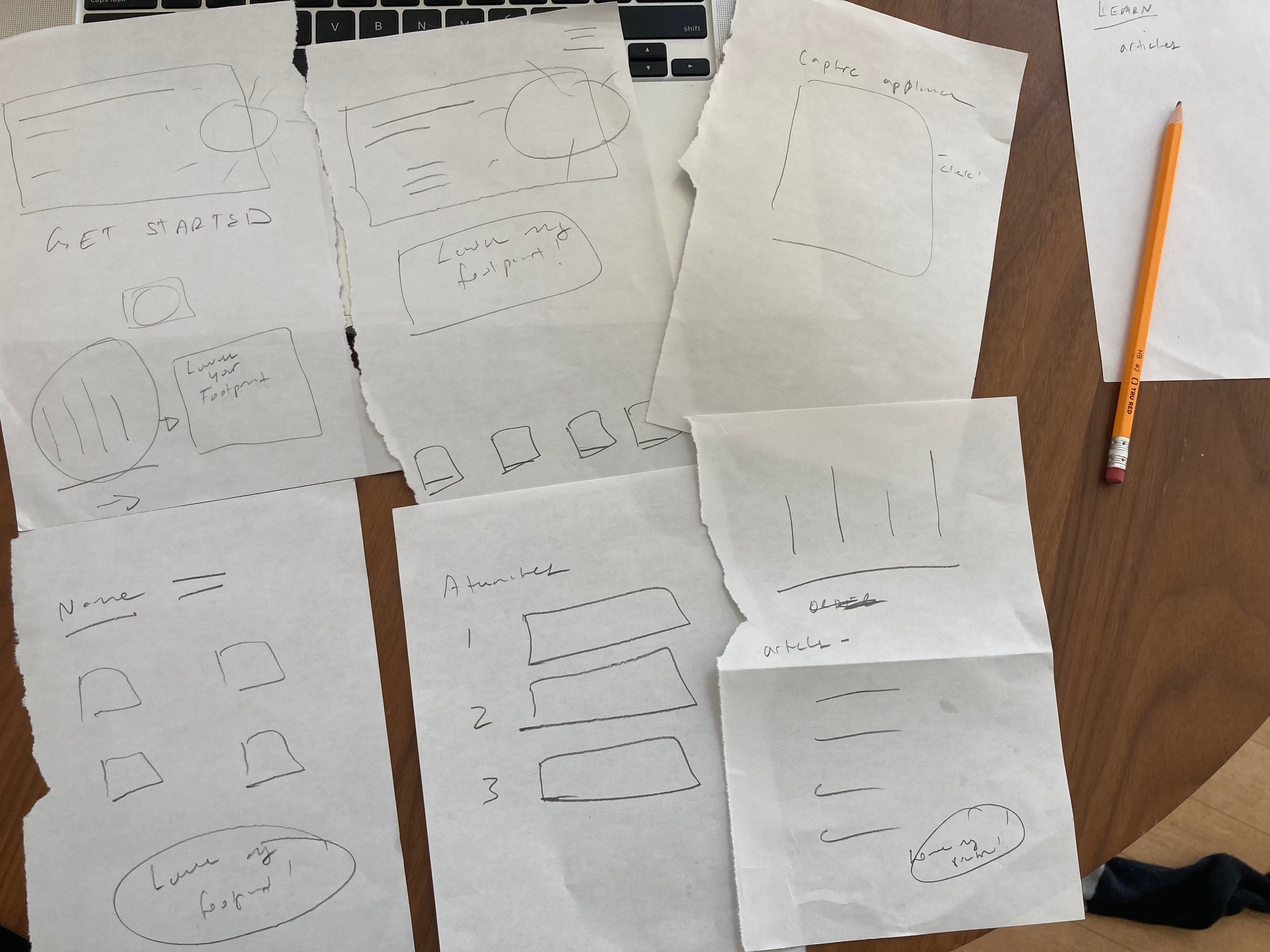 User Research: Competitive Audit Report
I performed a Competitive Audit Report, where I compared the mobile apps that are publicly available for brokers to simplify their workflow.
I utilized the following methods:
Digital Wireframes

Low-fidelity Prototype

Usability Studies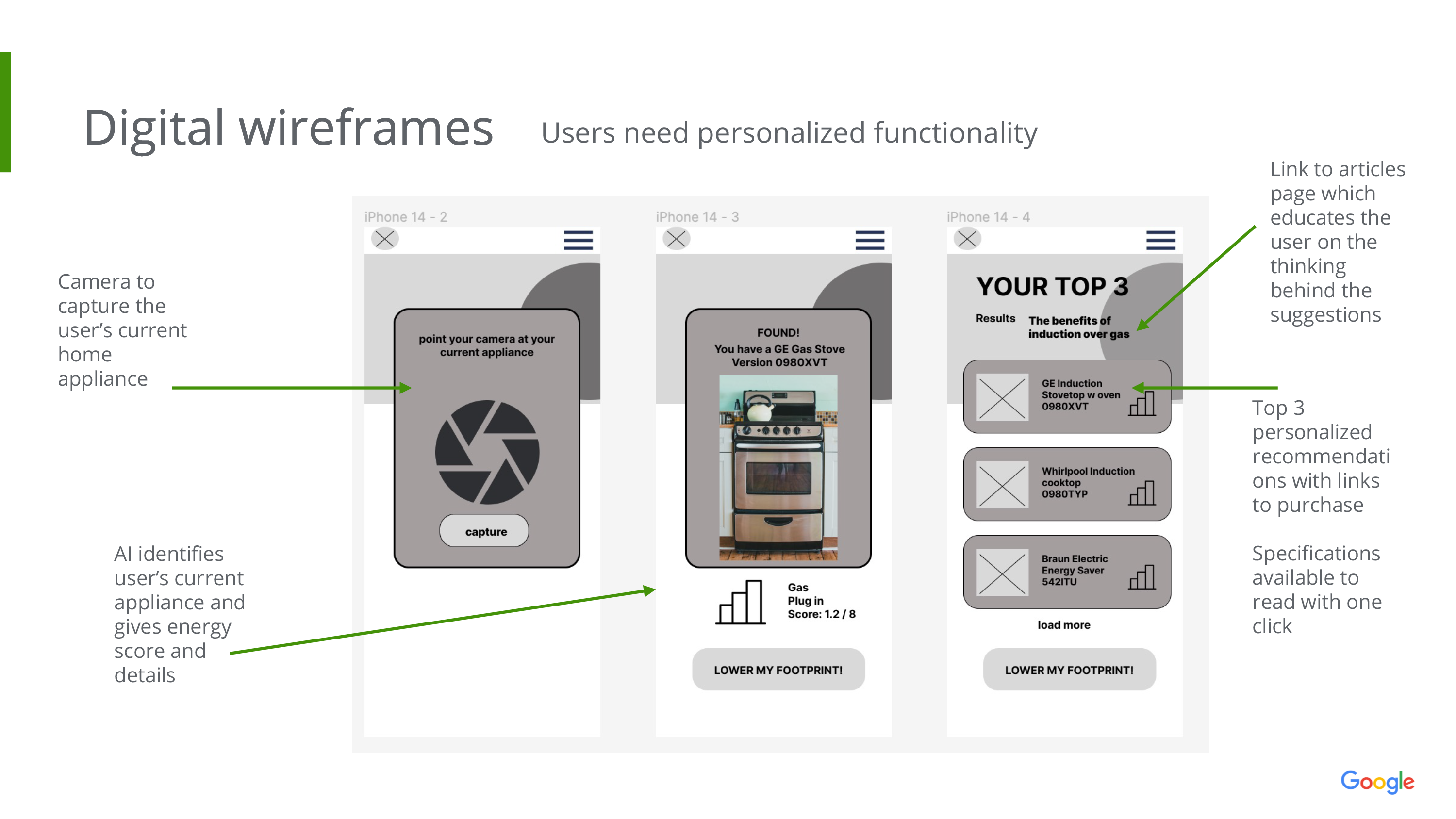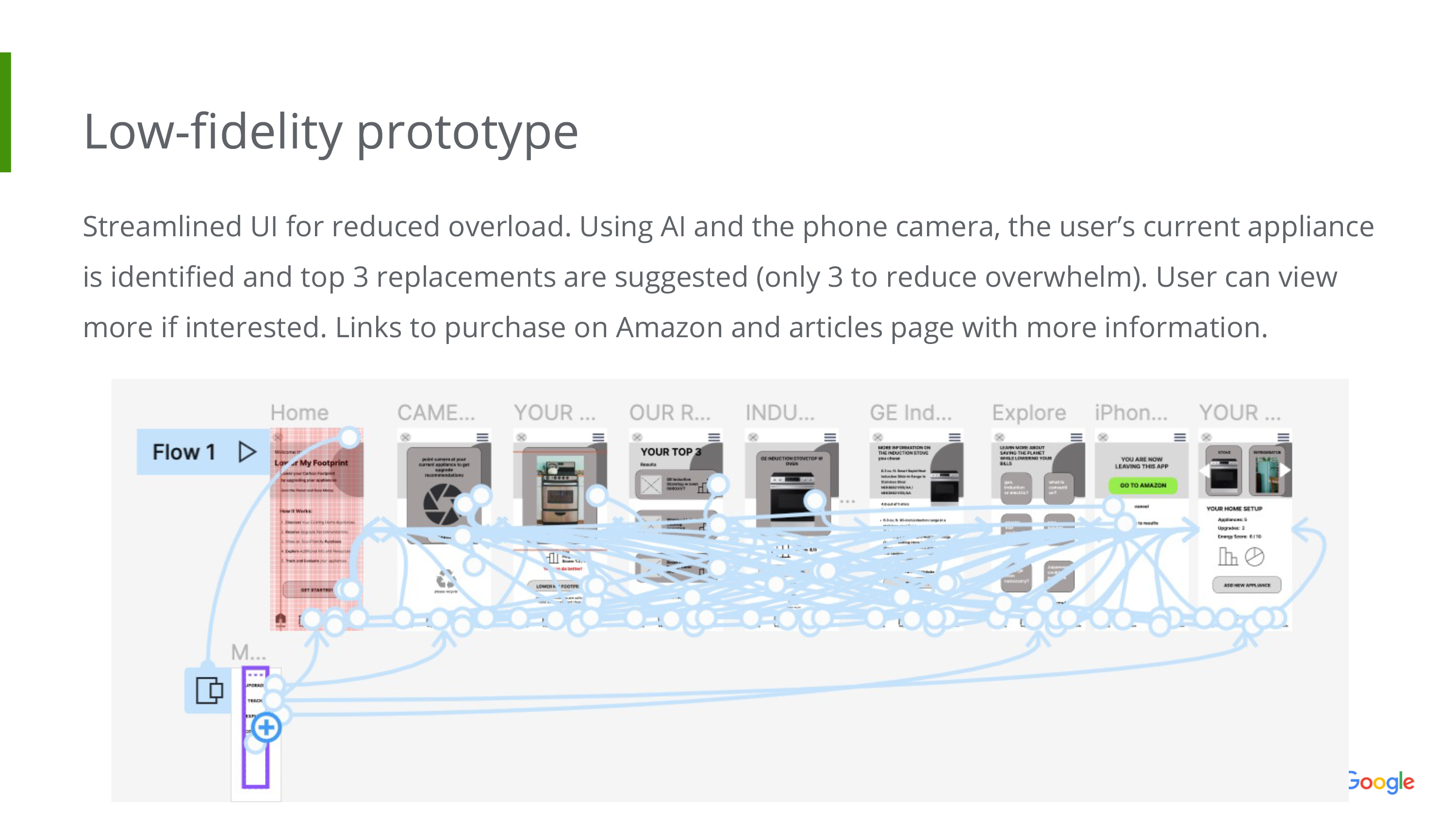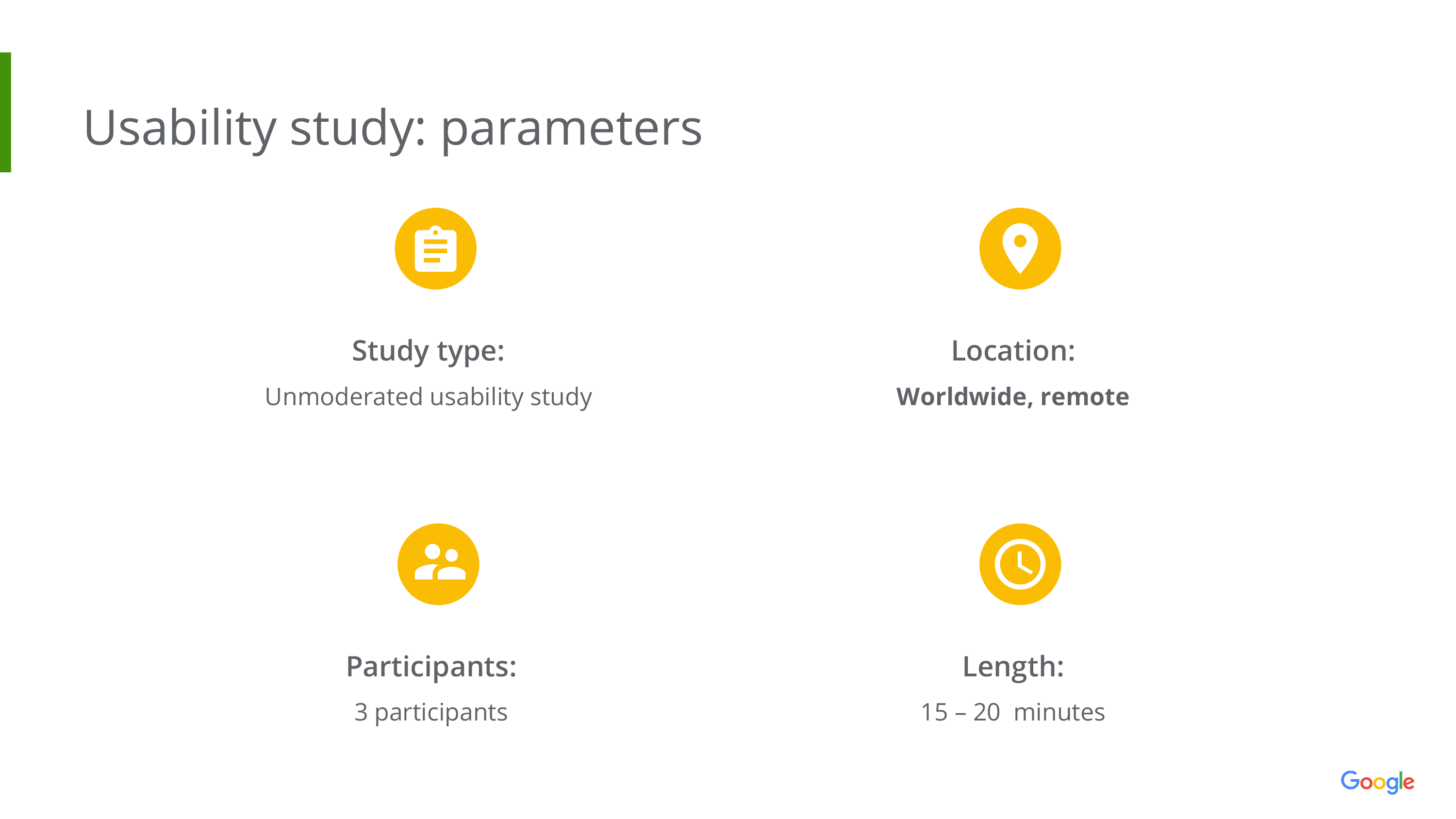 Usability Study
Date: May 26, 2023
Project background: We are creating a new app to help people upgrade their appliances both to lower their carbon footprint as well as save money. We need to find out if identifying and purchasing a more eco-friendly and economical appliance is easy for users to complete. We would also like to understand the specific challenges that users might face in identifying, purchasing new applications as well as tracking their earth score for their home appliances.
Research goals: figure out If the users can complete the core tasks within the lower your carbon footprint app prototype.
● How long does it take a user to identify and upgrade to purchase an appliance?
● What can we learn from the user flow, or the steps the user takes – to identify and upgrade to purchase an appliance?
● Are there parts of the user flow where the user gets stuck?
● Are there more features that the users would like to experience in the app?
● Do users think the app is easy or hard to use?
Unmoderated usability study was conducted based on the following KPIs (Key Performance Indicators)
● Time on Task
● User error rates
● Conversion rates
● System Usability Scale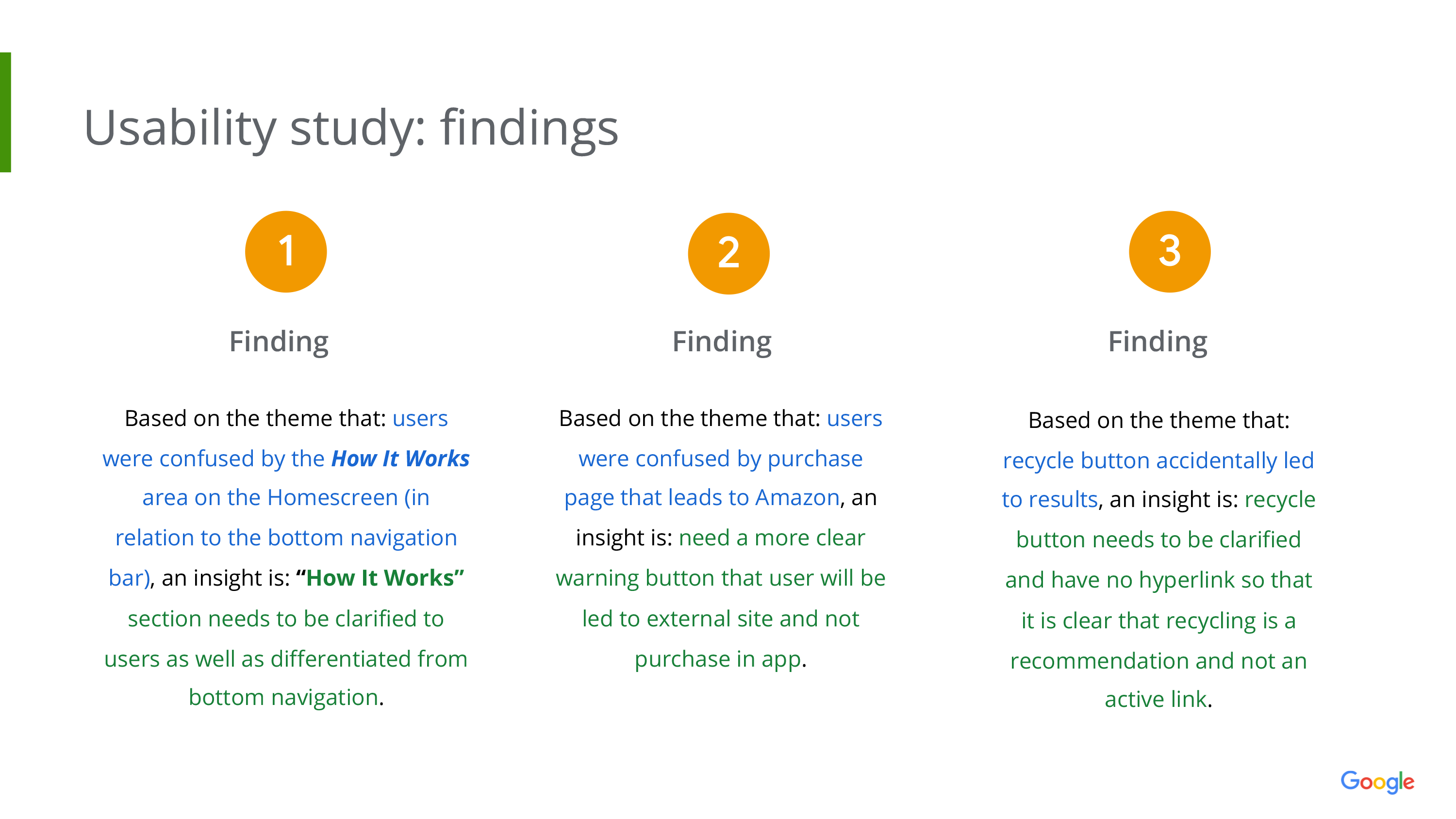 I utilized the following methods:
Mockups

High-fidelity Prototype

Accessibility Considerations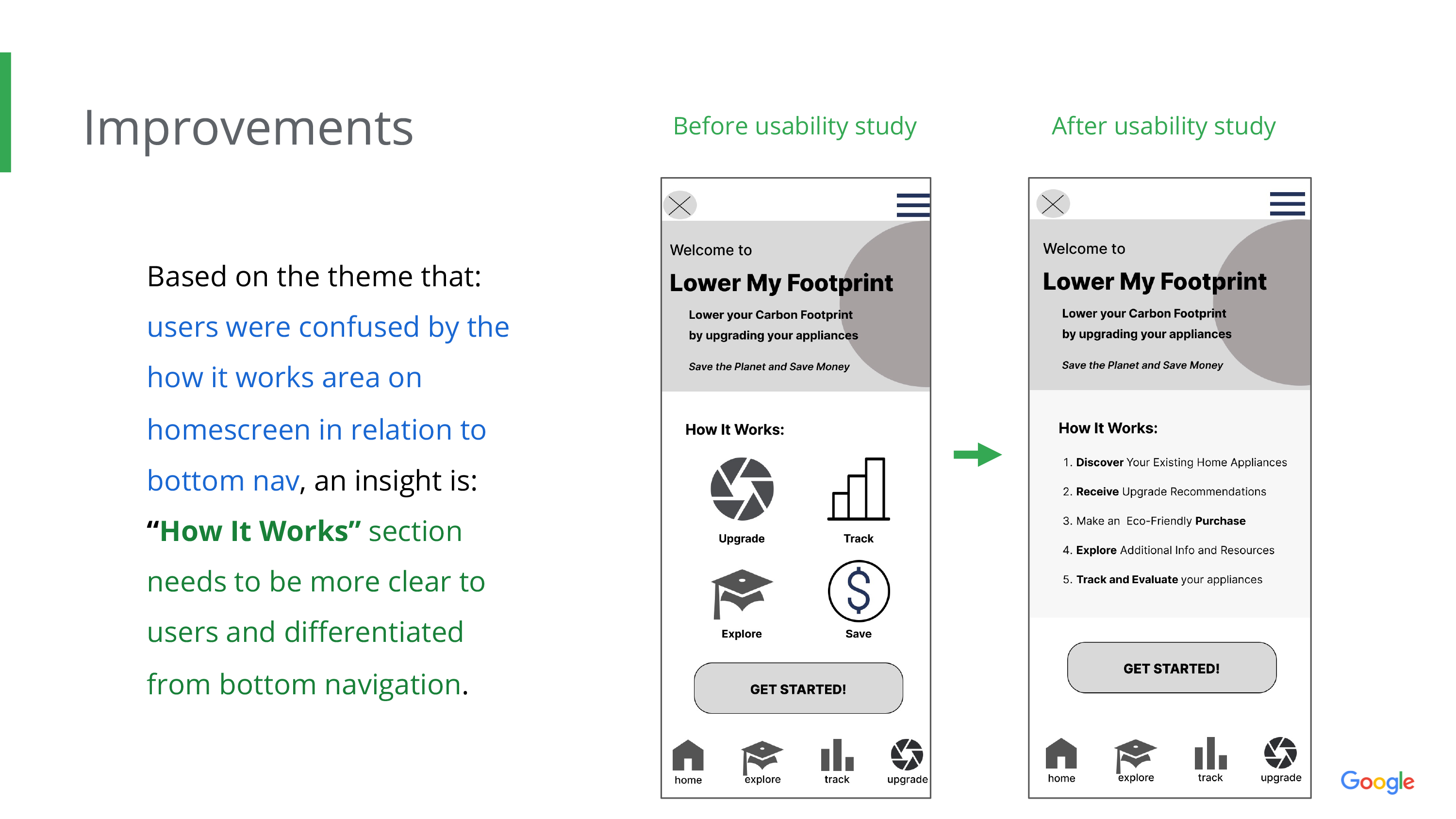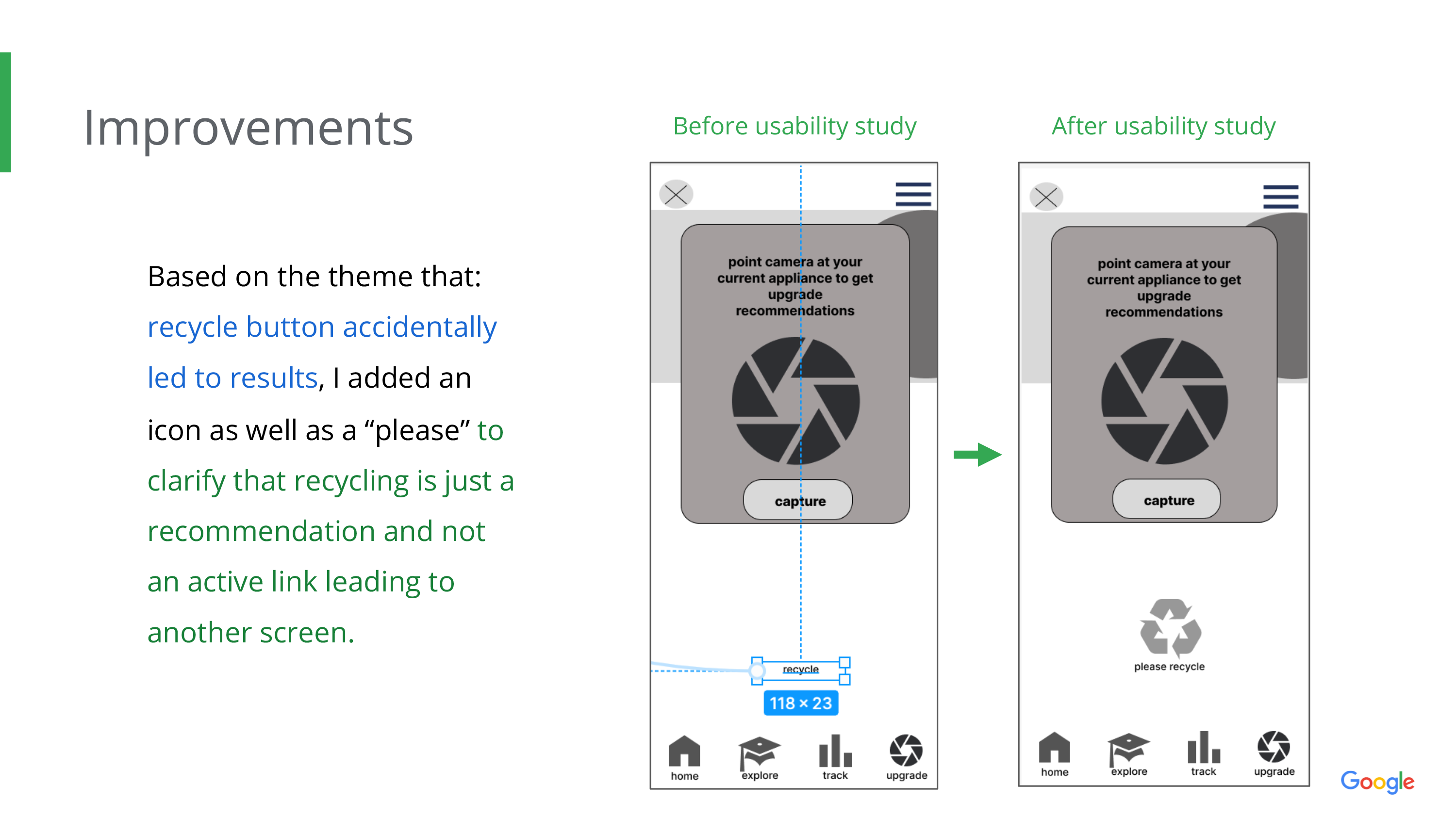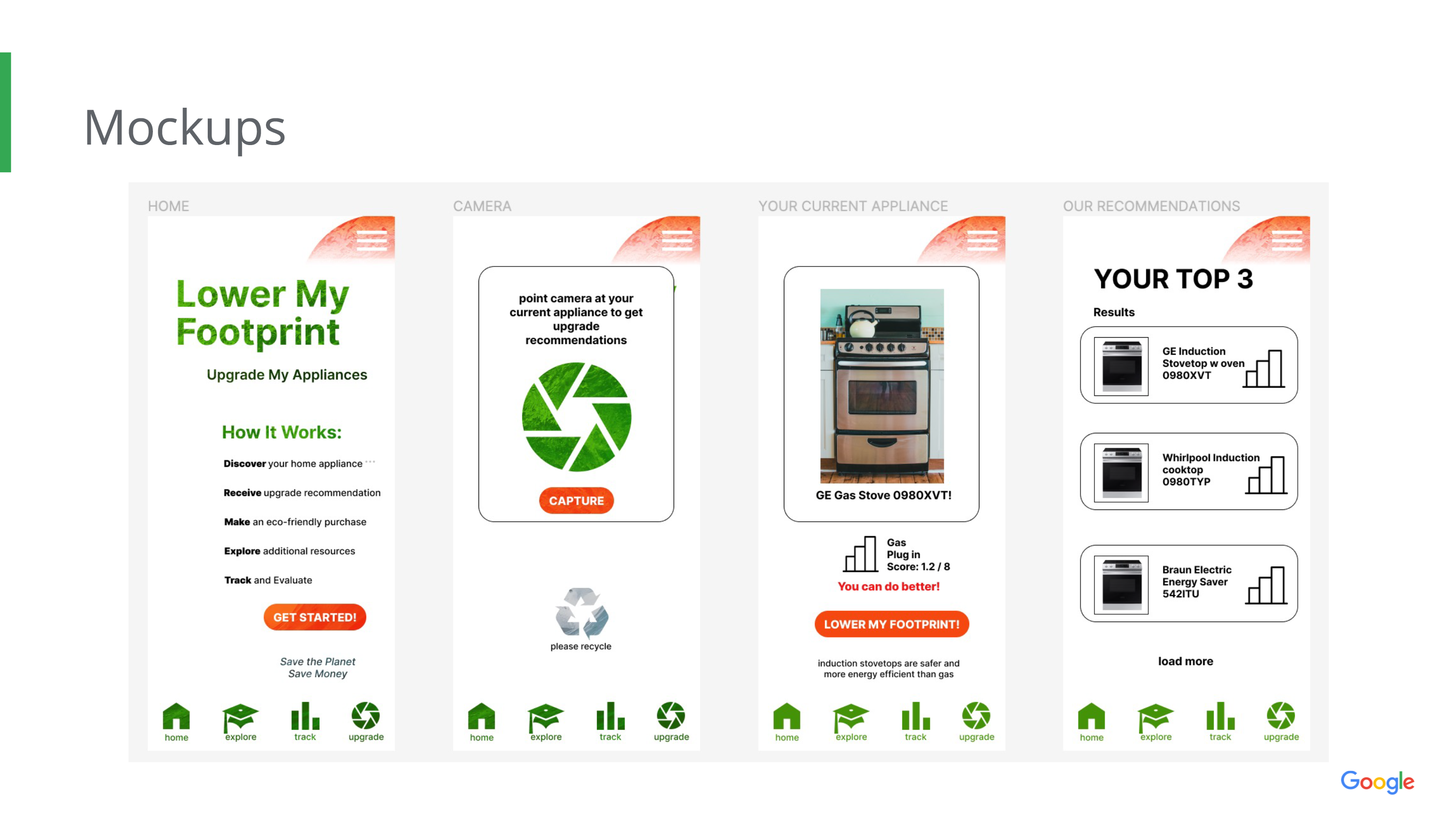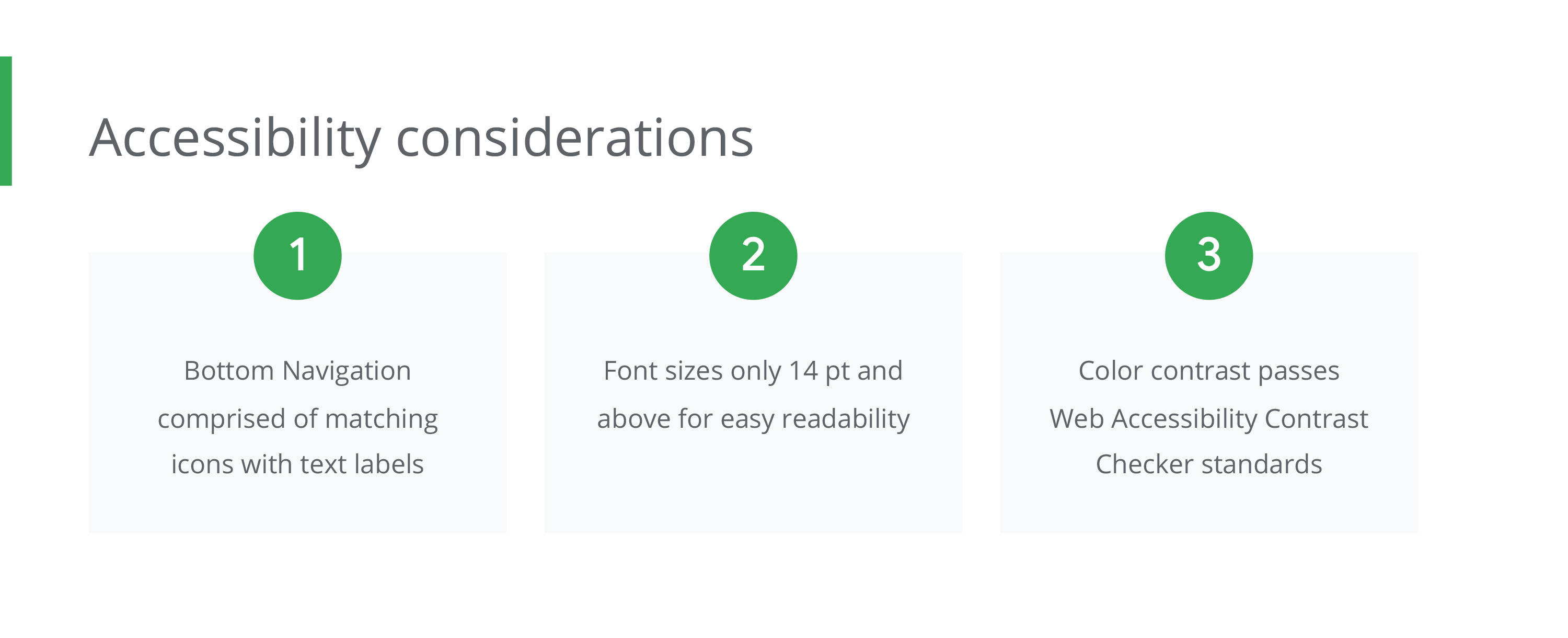 I utilized the following methods:
Information Architecture, Site Map

Responsive Design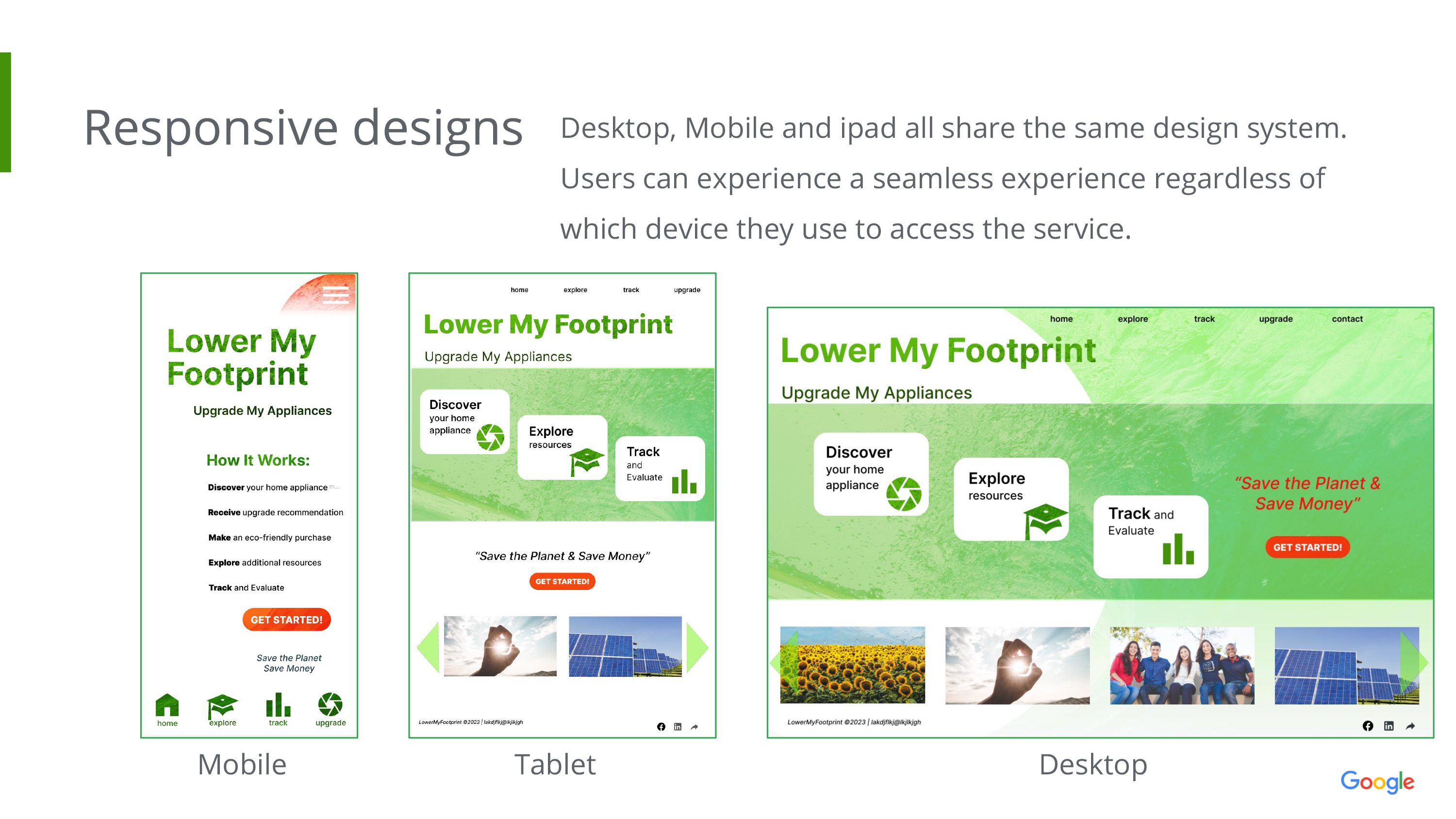 01
Embed CHATGPT ai to improve personalized recommendations and article requests.
02
Conduct usability studies with the different screen sizes to test usability and user flow.
03
Improve Header Fonts to match the theme of the app. Perhaps something that evokes Nature.
Learnings
I learned a lot about creating google forms for usability study and that much thought needs to go into the prompts so that the participants are not confused by them.
Impact:
"I imagine that most people would learn to use this app quickly "