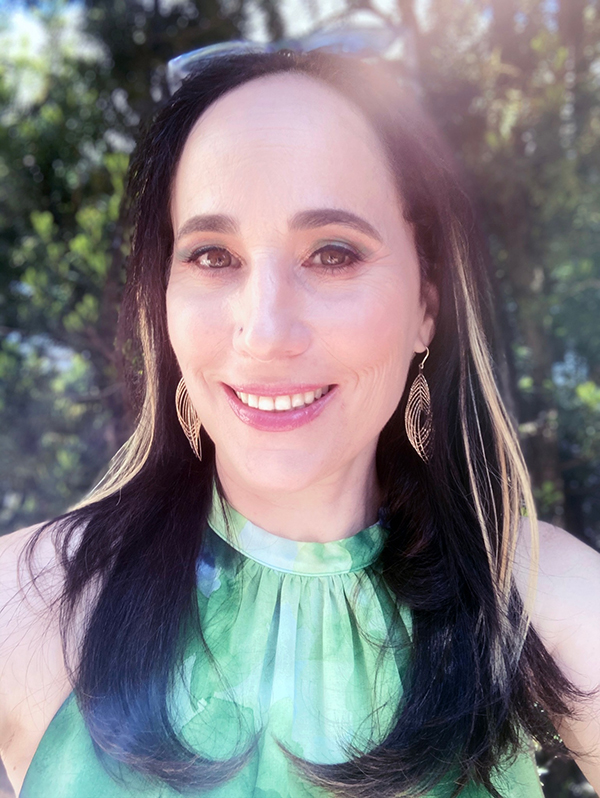 karinadesign
UX / UI designer
COMPASS Real Estate Team
UI/UX, Web Design, CMS Development, Marketing Manager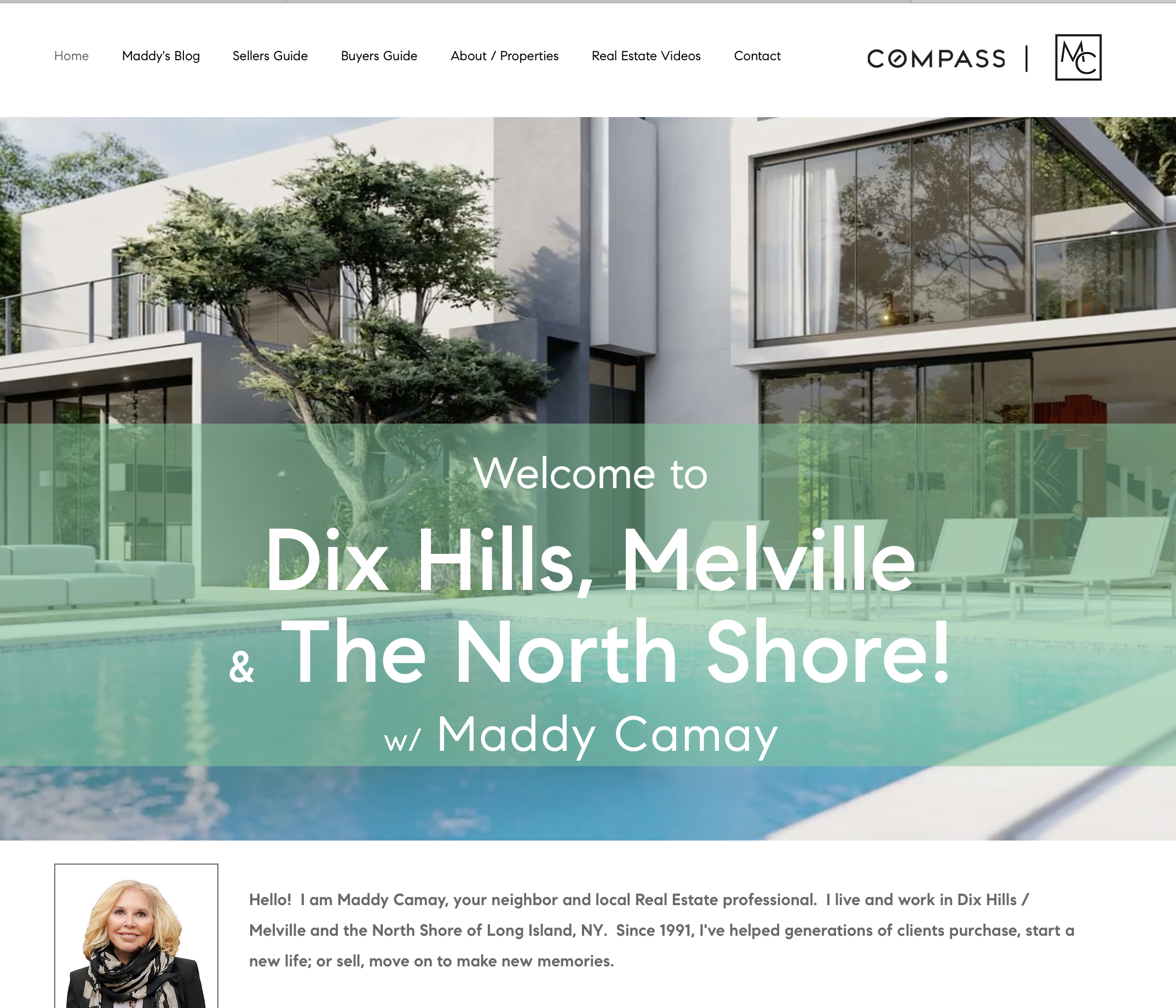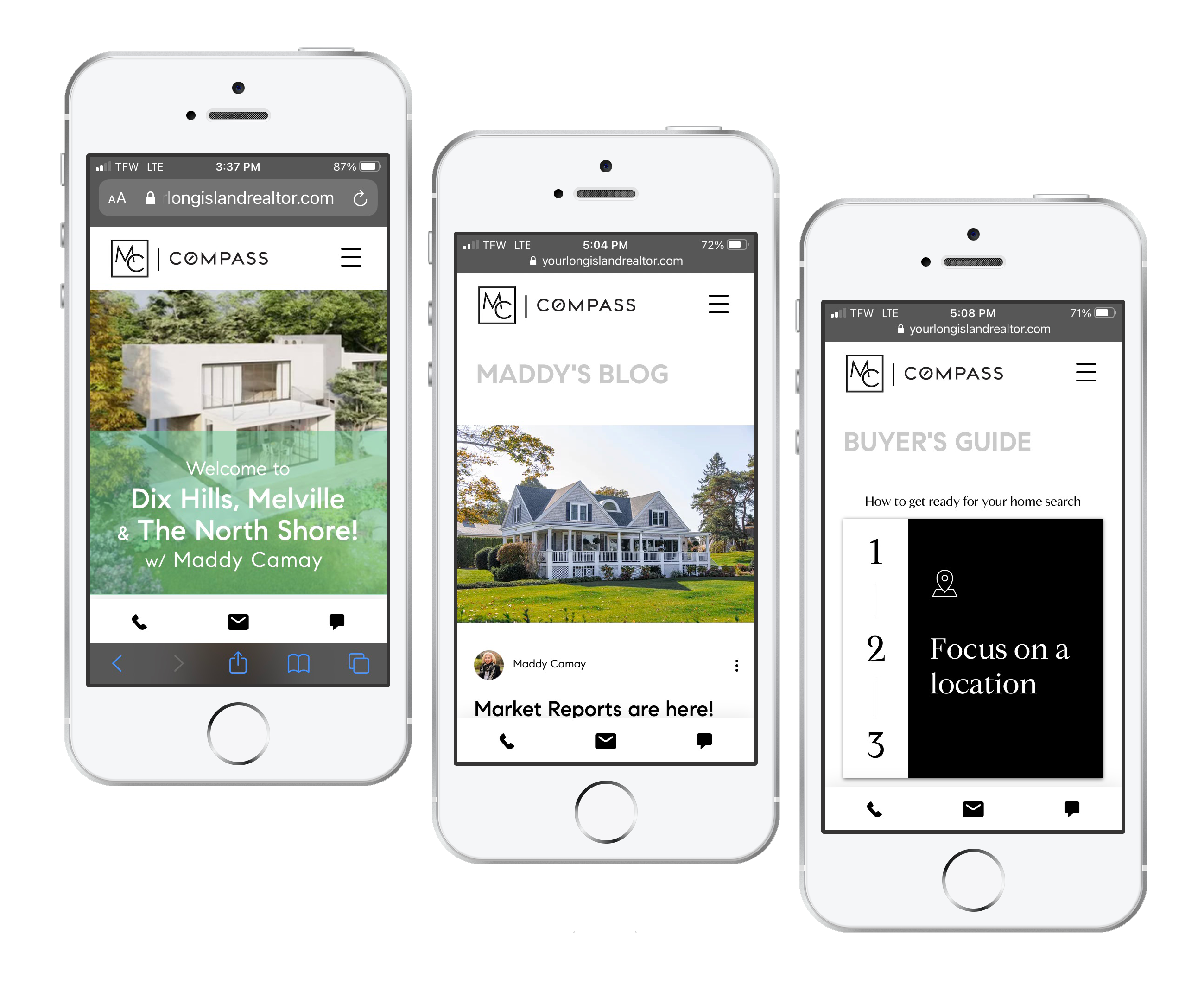 Problem
Improve SEO of client brand in google search.

Create brand narrative.

Educate the user on client brand / services / process as well as on the neighborhoods of Melville and Dix Hills.
Solution
Build fully responsive website clarifies the brand / introduces the broker / her story / the neighborhood to potential clients.

Improved SEO with Blog with articles on the neighborhood as well as real estate advice including keywords that correspond with google search inquiries.

Created domain name aligned with brand yourlongislandrealtor.com.

Use copy and images to introduce broker as both a neighbor and the neighborhood real estate expert - (which she is) as the premiere broker in those neighborhoods with a 30 year track record.
Tools
Figma

Adobe Creative Suite (Photoshop, After Effects, Premiere Pro, Illustrator)

COMPASS technology platform

Wix CMS
My Role
UX design

UX research

Branding

Copywriting
Understanding the User
I interviewed the broker regarding her client base as well as met and observed her current clientele.
Results of Research

Who are her clients? Largely young families moving back to their hometowns (back to Long Island From NYC or elsewhere); or empty nesters downsizing. Most of her clients are Millennials but she has clients of all ages.
Post Pandemic, there are still families moving out of NYC and looking for a home in the suburbs. She can show the benefits of this neighborhood through her website (in addition to social media): information on the neighborhoods, the purchase/sale process, the current real estate market, family events in the area. We can also give them a taste of what it is like to work with her so that they know they would have a trusted guide.
User Journey
With the business goal in mind, we make sure that our users find the information that they are looking for without any hiccups.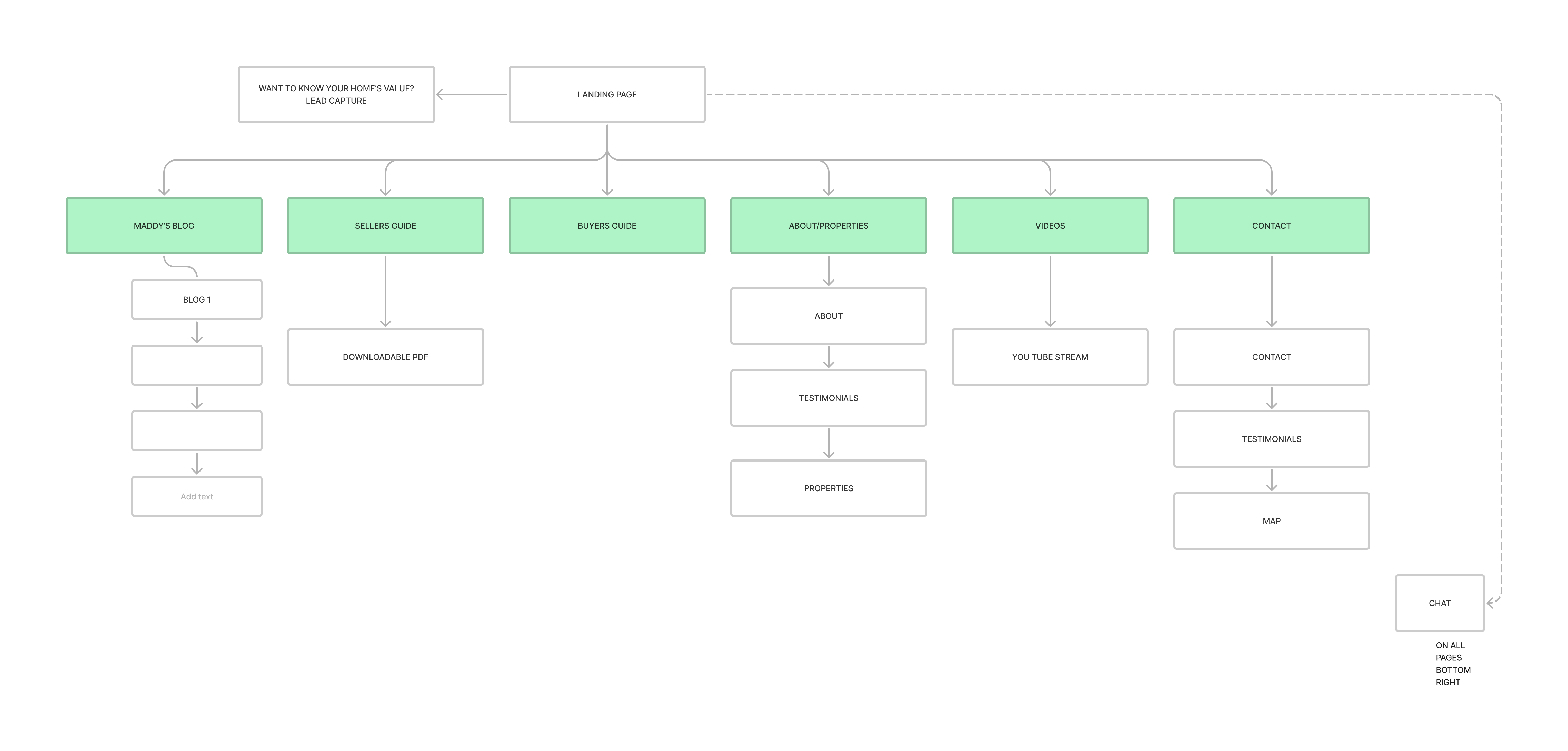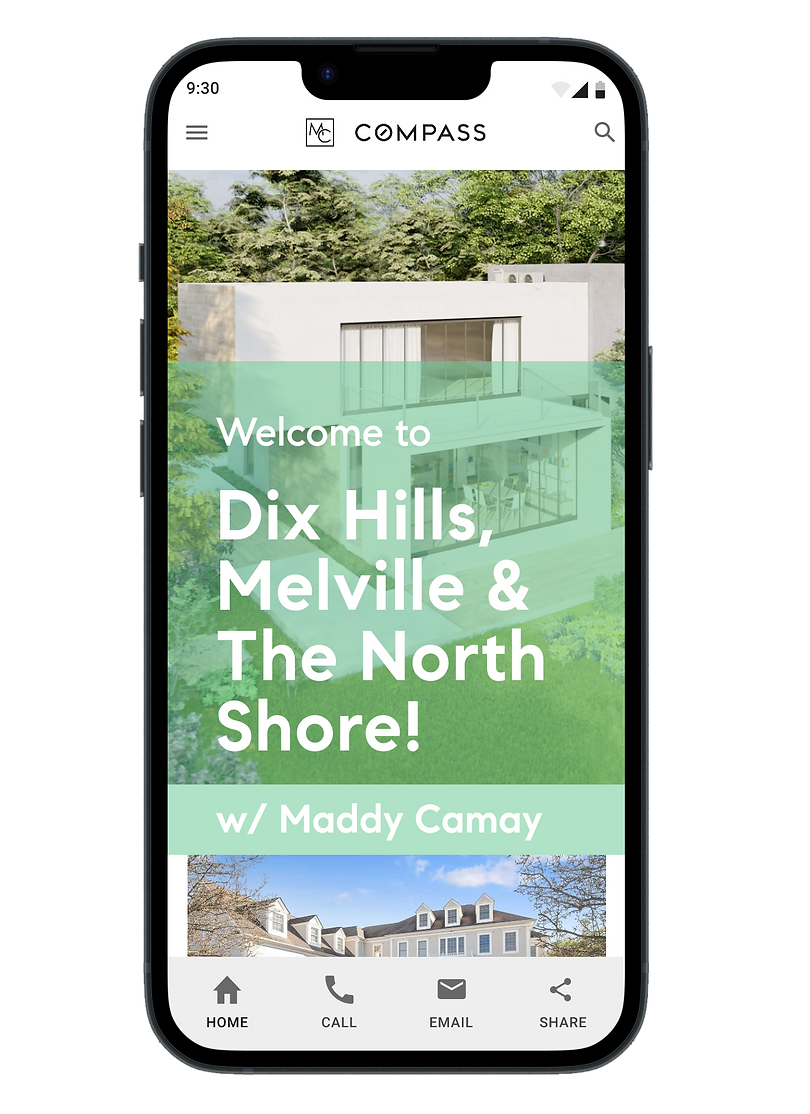 UI Design
Once the usability issues were resolved, My goal was to create a visual identity that's aligned with the brand's values and message, which is: "Service you expect. Results you deserve" and "your Long Island realtor."
What kind of visual style: (Fresh, corporate, light).

I followed the style guide from COMPASS (ex: fonts, logos, icons) but introduced the color green to represent the abundant foliage in the area the broker services.

Designed to be viewed on all devices.

My final design reflects my learnings about the users: Educated, affluent, family oriented.
Next steps
Due to the restraints of the position, there wasn't an opportunity to test the site extensively or as much as I would have liked. It has now been passed on to the administrator.
My recommended next steps would be to conduct user testing and continue to grow the content. I would have loved to include more articles about the neighborhood. I raised the idea of embedding more personal video tours but this is something that had to be postponed. We were able to embed video tours of properties that we listed (videos that we also posted on social media.
The advice I would give to the next person administering the site would be as follows:
01
Design for mobile and tablet. We only had time to design for desktop prior to submission deadline.
02
I would consult with SEO expert to improve strategic keyword placement.
03
Continue and expand blog postings. We drew traffic to the site by posting on Social and readers would be directed to the site when clicking on the link to read the article.
Create backlinks from other sites to her site. Create partnerships with local businesses.
Learnings
SEO is a constantly evolving. Other than building the website, we used multiple strategies to grow her SEO. Competing with bots that post hundreds of articles a day [blog postings] to grow SEO is challenging. A Bot that can post hundreds of articles a day. I still have a lot to learn in this area.
Thank you for reading my case study!
Want to collaborate? Feel free to contact me!
karina.design.ny@gmail.com

...or just say hello on my social media.